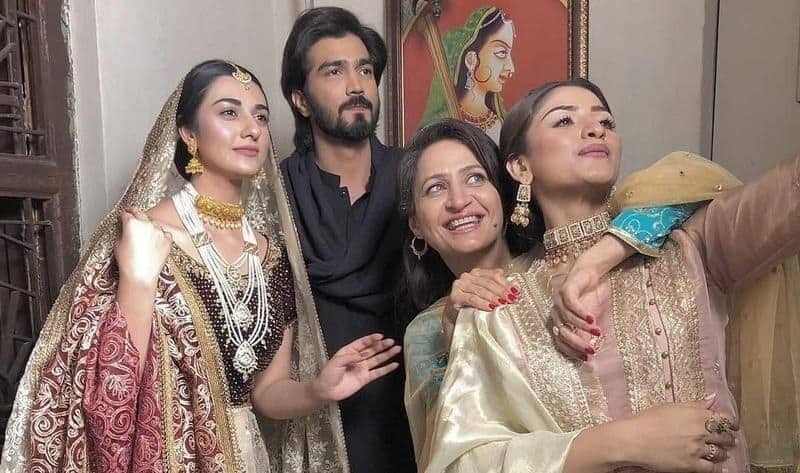 With this recent episode the story moved forward quite a bit and overall tonight's episode was quite interesting. Nagina's will to go on and her decision to choose life over death revealed a stronger side of her character. The relationships between all the characters were further established in this episode. Sitara Jahan started questioning her sister's behavior for a change and Dildar begum felt she was in a better position now therefore she started revealing her true colors. Tonight's episode yet again gave me Aangan vibes; Feroza's end, her son and especially the way this play has been directed. Having said that, so far this play is relatively more engaging and hopefully the writer's grip on the story will continue to be strong. The screenplay however can be dodgy at times, the narration in the background and the way in which some of the scenes have been put together disrupts the overall flow of the story. Nagina's character continues to be the most appealing aspect of this play.
Latest Developments
Tonight's episode opened with the news of Faiz Ali's death and thankfully the mourning period was not given a lot of screen time. Mohsin Abbas Haider's impactful performance left a lasting impression. Faiz Ali is going to be missed! He made the viewers believe in Faiz Ali's love for Nagina which is why feeling her loss was easy.
Dildar begum's character so far is one-dimensional, she is the evil sister who can't see Sitara Jahan happy but it was good to see Sitara Jahan noticing this negative streak in her for a change. Sitara Jahan is simple and has a good heart. Her reactions are usually subtle and she doesn't share much with people around her. She is also quick to move on. The most refreshing element of this episode was watching Sitara Jahan stand by her daughter and granddaughters like a rock. The warmth in this house is completely opposite to the negativity in the other one. Even though Sitara was shaken after Feroza eloped but she too has found her happiness in Gaiti and Sandal. I found the difference in the personalities of the these young girls stereotypical since we have seen such sisters with opposite personalities in so many dramas. I hope that their relationship will not be like that of Dildar and Sitara. Gaiti it seems is a lot like Feroza and Sandal is just as careless as Nagina was when she was young.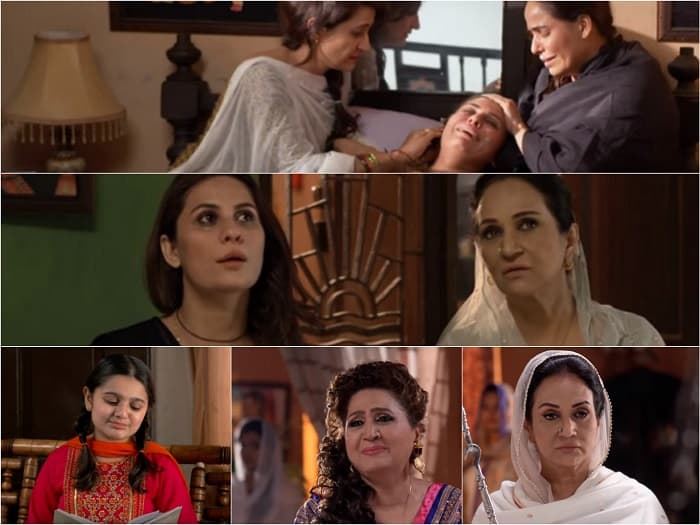 Nagina has come a long way. She is no longer the careless young lady who found it impossible to do the simplest things. Watching her grow as a person has been the best part of all these episodes. Nausheen Shah has performed exceptionally well and the way she has translated this character on screen is one of the main reasons why it continues to be appealing. Shaama's loyalty and love for this family is another heart-warming element of this house. Even Ustaad Faraghat's scene with Gaiti tonight was really sweet. Few of the scenes also showed how people respected Sitara and her family.
Feroza's track ended tonight and I must say that instead of showing this particular track in such a hurried manner, it would have been better if the information came from a third person. Also, the actors involved (the husband and the mother-in-law) gave average performances which made this entire scenario look staged.
Izhar and Islam's track was the same except for the fact that Islam was the one who brought Feroza's son to Sitara. I have a feeling that Izhar's daughter might have a bigger role to play in the story since she has been getting so much screen time.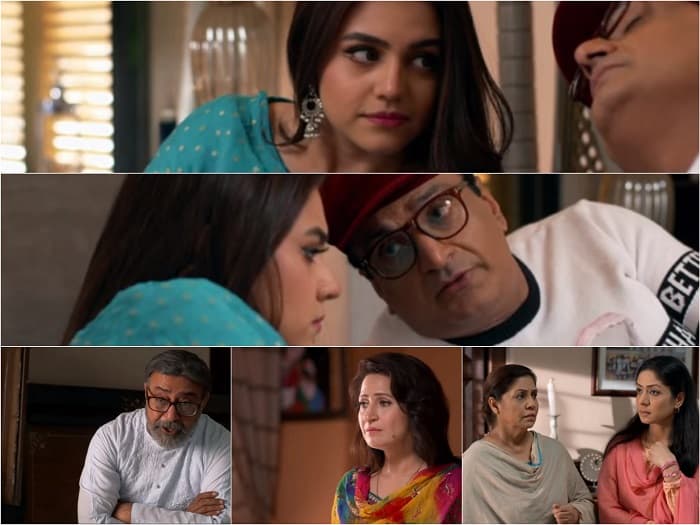 Final Remarks
Deewar-e-Shab's story it seems is going to be quite detailed, it remains to be seen if the makers of this drama will be able to avoid the mistakes the director, writer and the producer of Aangan made. This episode was decent enough, the dialogues were well written and the leading actors gave solid performances. Looking forward to the next episode.
Did you watch tonight's episode? Do share your thoughts about it.