Defense Ministry requested PEMRA to shut down Geo news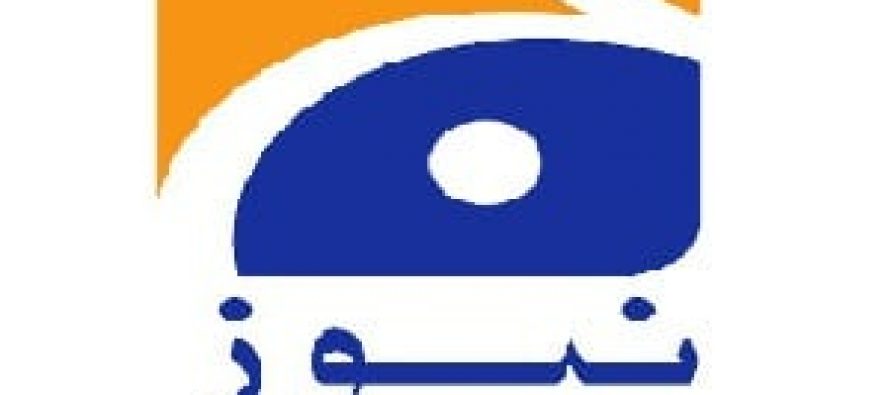 In recent turn of events, defense ministry has requested PEMRA (Pakistan Electronic and Media Regulatory Authority) to start proceedings to shut down Geo News. As per report,  spokesperson of defense ministry Nareeta Farhan has told BBC Urdu that defense minister Khawaja Asif has requested PEMRA to start legal proceedings as per section 32 and 36 of PEMRA ordinance 2002.
As per defense ministry, the channel has aired content against a prestigious institution of country which cannot be taken lightly. The minister further requested that after examining the content provided by them, the license of the channel should be cancelled on priority basis.
Before that interior ministry also released a press statement saying they have concerns the way a channel is accusing an institution in an irresponsible manner without any serious proofs. No example of such criticism can be found in the world the way channel went beyond limits in criticizing the respectable institution.
It all started when Hamid Mir, famous journalist associated with Geo News got injured in firing in Karachi. His brother Aamir Mir accused ISI chief Major Zaheerul Islam for the incident. Geo News, played some talk shows on the same issue which as per defence ministry are against some clauses of PEMRA ordinance 2002 so it has requested to start due proceedings accordingly.
Here is full content from BBC Urdu
پاکستان کی وزارت دفاع نے ملک کے سب سے بڑے نشریاتی ادارے کے ٹی وی چینل 'جیو نیوز' کو بند کرنے کے لیے پاکستان الیکٹرانک میڈیا ریگولیٹری اتھارٹی کو درخواست بھجوائی ہے۔
وزارت دفاع کی ترجمان ناریتہ فرحان نے بی بی سی سے بات کرتے ہوئے بتایا کہ وزیر دفاع خواجہ آصف کی جانب سے پیمرا آرڈیننس 2002 سیکشن 32 اور 36 کے تحت پیمرا حکام کو درخواست دی گئی ہے کہ جیو کی ادارتی ٹیم اور انتظامیہ کے خلاف مقدمے کا آغاز کریں۔
وزارت دفاع کا موقف ہے کہ ریاست کے ایک ادارے کے خلاف توہین آمیز مواد چلایا گیا ہے جو کہ نہیں چلایا جانا چاہیے تھا۔
انھوں نے بتایا کہ وزارت دفاع نے پیمرا حکام کو بھجوائی گئی درخواست میں یہ بھی کہا ہے کہ جیو کے خلاف ثبوت اور حقائق کو دیکھنے کے بعد فوری طور پر جیو نیوز کا لائیسنس منسوخ کیا جائے۔
قبل ازیں پاکستان میں وزارتِ داخلہ کی طرف سے جاری ہونے والے ایک بیان میں کہا گیا ہے کہ جیو ٹی وی کے سینیئر اینکر پرسن حامد میر پر حملے کو جواز بنا کر بغیر ثبوت کے پاکستان کے قومی اداروں پر حملے کیے جانا اور انھیں مورد الزام ٹھرانا تشویشناک ہے۔
پاکستان کے وفاقی وزارات داخلہ کی جانب سے حامد میر پر حملے کے تناظر میں جاری ہونے والے تحریری بیان میں کہا گیا ہے کہ 'جس طرح سے اہم دفاعی اداروں کو تنقید اور الزامات کا نشانہ بنایا گیا اس کی مثال دنیا کے کسی ملک میں نھیں ملتی۔'
وفاقی وزیرداخلہ کا کہنا ہے کہ اداروں کے بارے میں مخصوس حلقوں کی جانب سے ہونے والے اس پراپیگنڈے کی گونج اور تشہیر کو ملک کے دشمنوں نے پوری دنیا میں پھیلائی۔
تحریری بیان میں یہ سوال کیا گیا ہے کہ جب حکومت نے سپریم کورٹ کے تین ججوں پر مشتمل کمیشن قائم کر دیا ہے تو اس قسم کی الزام تراشی کیا معنی رکھتی ہے؟
وزیر داخلہ کا کہنا ہے کہ سینئیر صحافی حامد میر پر حملے کا واقعہ صرف ان کے خاندان اور ادارے کے لیے نہیں بلکہ پوری پاکستانی صحافتی برادری اور قوم کے لیے بھی انتہائی المناک ہے۔ تاہم انھوں نے یہ بھی کہا کہ پاکستان کے دفاعی اداروں کے افسر اور جوان پاکستان کے تحفظ کی خاطر ہر روز اپنی جان اور خون کی قربانی دے رہے ہیں۔ 'یہ یکطرفہ اور منفی پروپیگنڈا قابل تشویش ہی نھیں قابل مذمت بھی ہے۔'
یاد رہے کہ پاکستان کے وزیراعظم میاں نواز شریف نے سینئیر صحافی حامد میر پر حملے کے بعد گذشتہ روز کراچی میں ان کی عیادت کی۔ آئی ایس آئی کا نام لیے جانے کے چند ہی گھنٹوں بعد فوج کے محمکہ تعلقات عامہ (آئی ایس پی آر) کی طرف سے اس بارے میں ایک پریس ریلیز بھی جاری کیا گیا۔ لیکن حامد میر پر حملے کے بعد پاکستانی میڈیا کے منقسم ہو جانے کے بعد چند ٹی وی چینلز پر آئی ایس پی آر کے ترجمان، جنرل آصف باجوہ کے آڈیو بیانات بھی نشر ہوئے۔
سنیچر کو صحافی اور اینکر پرسن حامد میر پر حملے کے کچھ ہی دیر بعد ان کے بھائی عامر میر نے کہا تھا کہ حامد میر نے بتایا تھا کہ اگر ان پر حملہ ہوا تو اس کے ذمہ دار پاکستان کے خفیہ ادارے آئی ایس آئی اور اس کے سربراہ ہوں گے۔
اتوار کو پاکستان کے نجی ٹی وی چینل جیو کے صدر عمران اسلم نے بی بی سی اردو سے بات کرتے ہوئے کہا کہ تھا آیا آئی ایس آئی اور اس کے سربراہ کا نام ایف آئی آر میں لکھا جائے گا یا نہیں اس کا فیصلہ حامد میر خود کریں گے۔ انھوں نے کہا کہ 'نہ صرف حامد میر کے بھائی عامر میر نے آئی ایس آئی اور اس کے سربراہ لیفٹیننٹ جنرل ظہیرالاسلام پر حملے کا الزام لگایا ہے بلکہ حامد میر خود کئی مرتبہ کہہ چکے ہیں کہ خفیہ ایجنسیاں شاید ان کے موقف کی وجہ سے ان سے بدلہ لیں۔'
Source: http://www.bbc.co.uk/urdu/pakistan/2014/04/140422_govt_hamid_mir_attack_fz.shtml
Rashid Nazir Ali
---