The very famous drama nowadays Mere Paas Tum Ho has taken the internet by storm. The character of Mehwish (Ayeza Khan) is receiving negative comments who is playing the role of a cheating wife. Social media was going crazy over the dialogue 'dou takkay ki aurat' which was used for Mehwish.
People are complaining that the perspective of Mehwish is ignored. People are defending her character that she was not a cheater rather she made a choice for herself because she was a materialistic woman and she wanted growth in her life. The problem with the show is that there is no female perspective.
Many people asked real questions and raised their voices. Samina Peerzada raised her voice for women and how they are degraded in society.
Do Mardon nay Aapas main mehvish ki qeemat tai Karli aur phir usay do takay ka keh dia. Yani aurat ki apni koi marzi hai hi nahi. Wah ray pidar shahi zehan aur soch!

Gepostet von Samina Peerzada am Sonntag, 3. November 2019
Famous writer Farhat Ishtiaq was also against this mindset. She posted her views about how we treat women.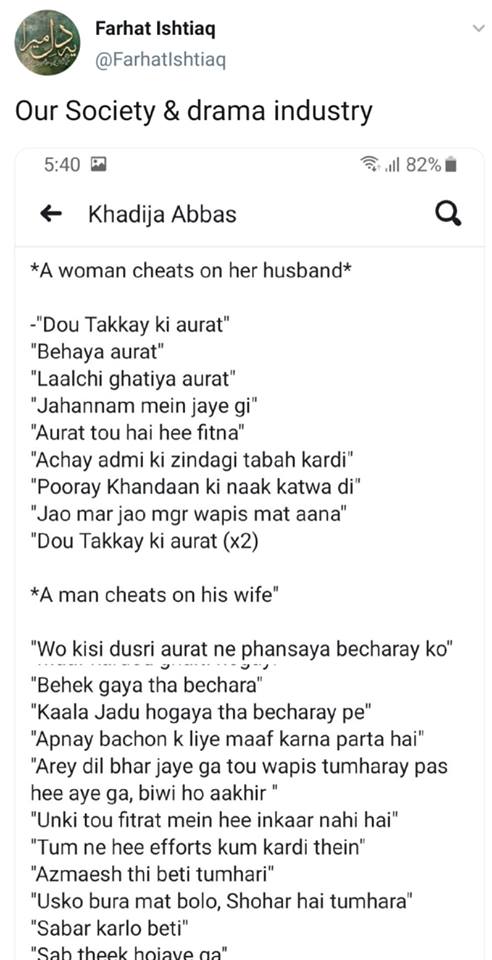 Mohammad Jerjees Seja CEO of Ary Digital posted a status in which he responded to the criticism on Mere Paas Tum Ho. He emphasized that these are just fictional characters and its just a drama serial.
Samina Peerzada didn't hold back and commented under this post. Let's check out what she had to say about this.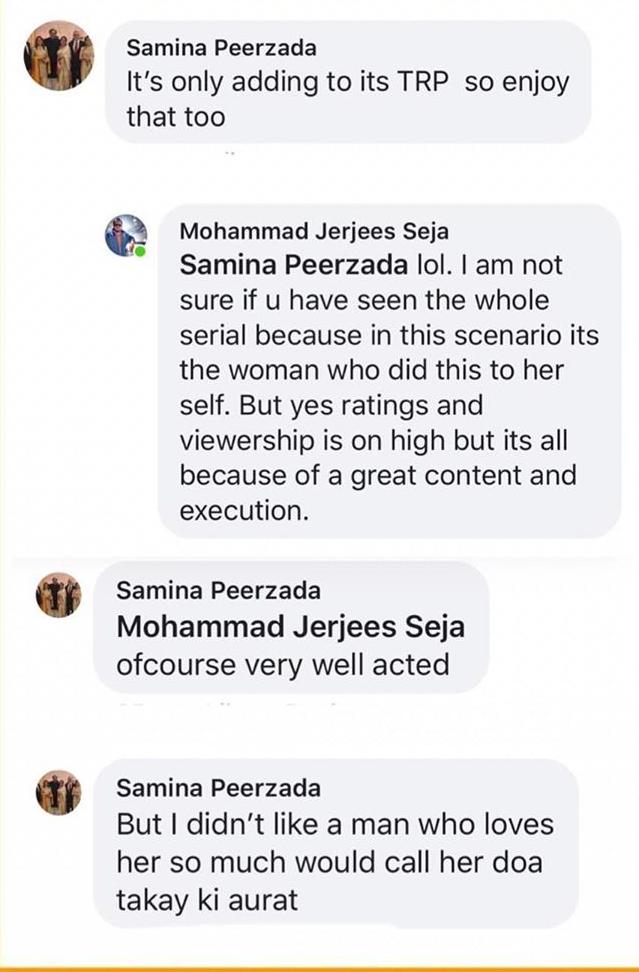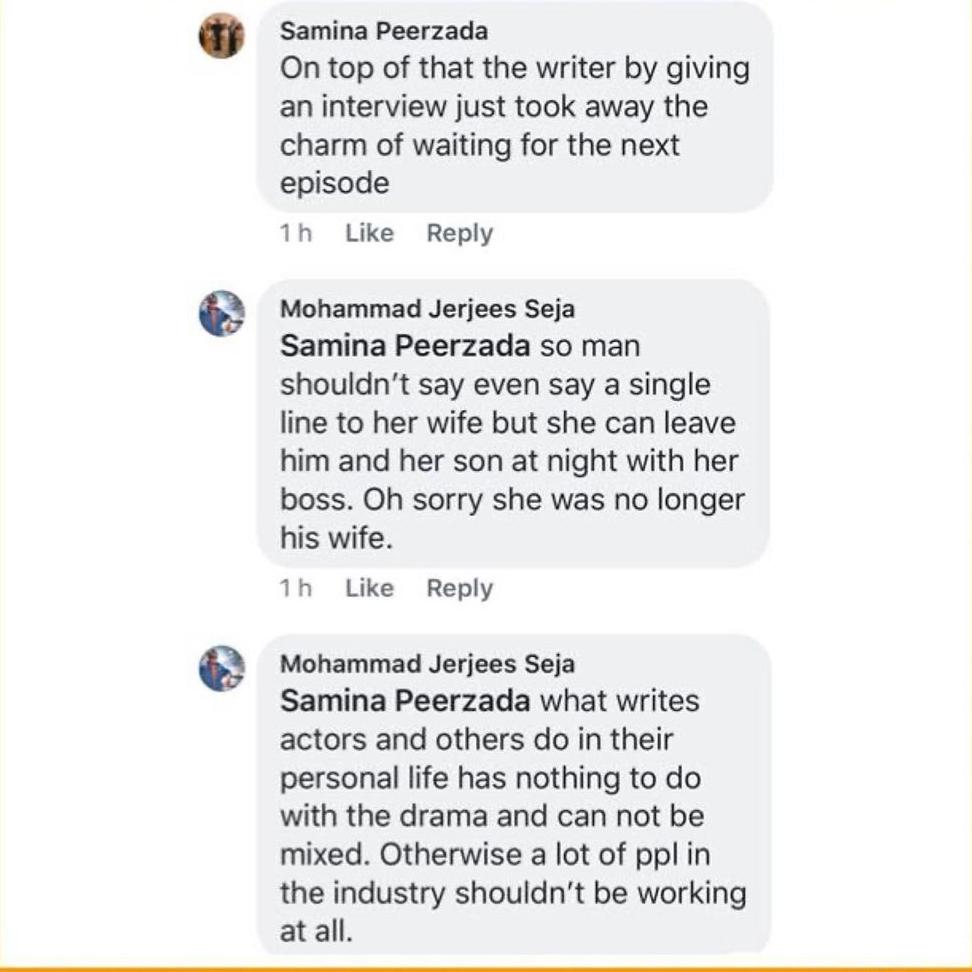 What are your thoughts on this? Let us know in the comments section.