Some people really enjoy eating salads whether on their own or accompanied by other foods. Salads are mostly seen as a side dish to serve with main courses. They are served all around the world usually with a twist of their own so you can get the taste of the culture they belong from. Here's a list of salads from around the world you can try out:
Caesar salad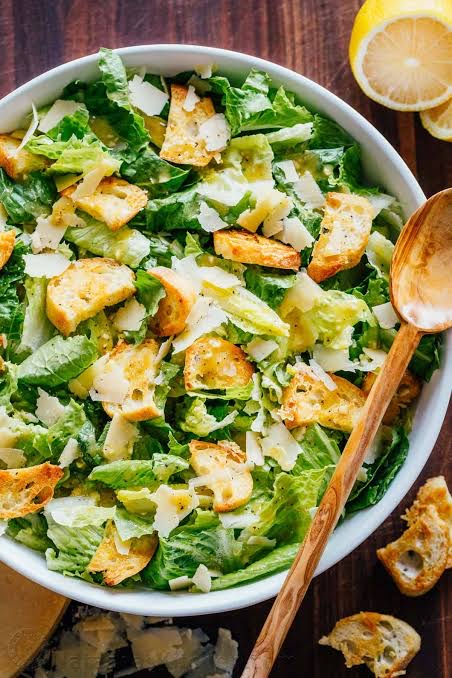 A Caesar salad is a salad made of romaine lettuce and croutons dressed with lemon juice, olive oil and a dressing made of mayonnaise and thousand island sauce. Breadsticks can also be served alongside this salad. The texture of this salad is crunchy and full of flavor.
Coleslaw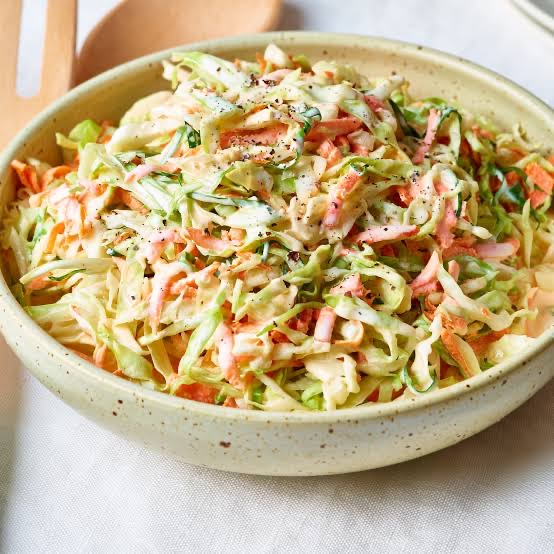 Coleslaws are usually served alongside burgers and sandwiches. It is super easy to make as it is essentially just finely shredded carrots and cabbage tossed in mayonnaise and salt and pepper. Super rich and creamy, as a side dish for your meals.
Avocado salad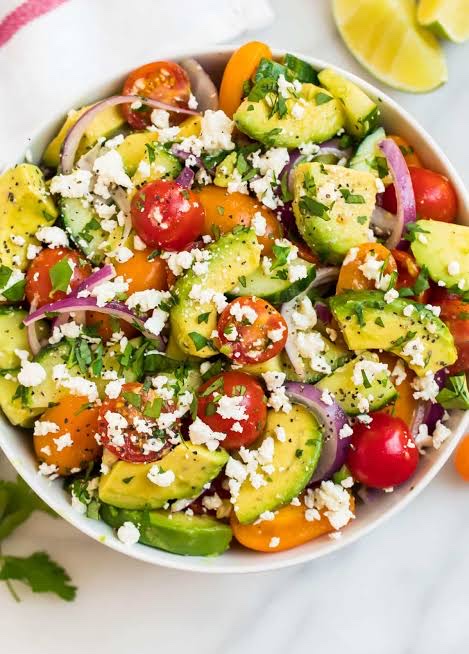 Avocado salad can be made with various condiments such as seafood or other vegetables. You can mash them up and made guacamole out of them aswell. You can also throw in some eggs or top it with feta cheese for a delicious quick bite. It all depends on how creative you are and what your preferences are.
Russian salad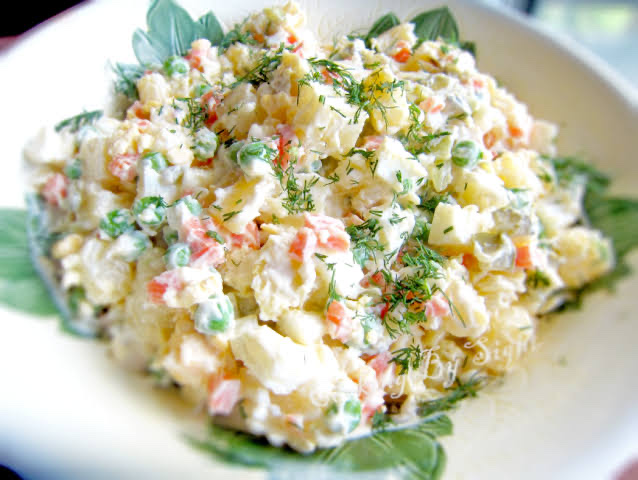 Russian salad also known as Olivier salad is packed with veggies like peas, carrots, french beans and potatoes tossed with mayo, black pepper, salt and mustard powder. Apples and pineapples are also an ingredient here since a lot of people might prefer it while some do not.
Potato salad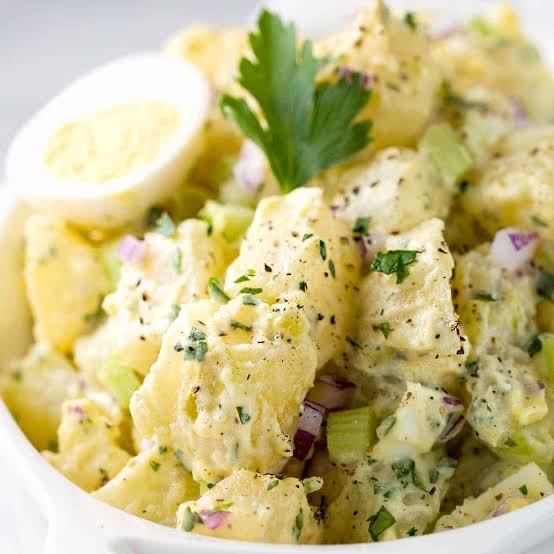 Delicious boiled potatoes tossed in mayonnaise, spring onions, salt pepper make for a perfect side dish for burgers or steaks. Boiled eggs can also be added to this salad. You can even eat this scrumptious salad on it's own.
Pasta salad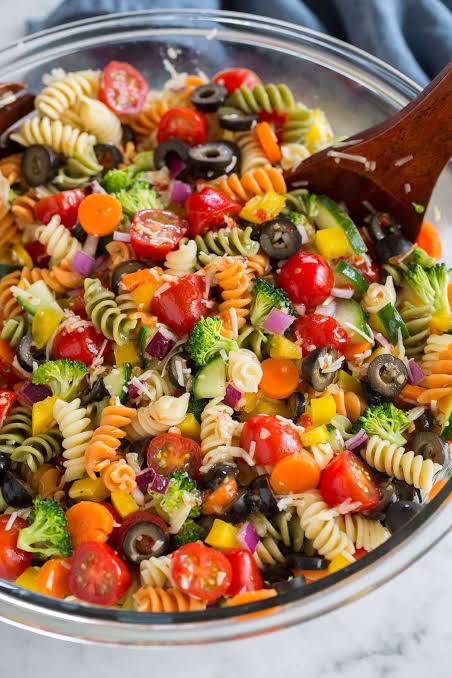 Pasta salad combines the use of boiled pasta, preferably farfalle or fusilli pasta, with vegetables dressed in olive oil or even mayonnaise. This side dish makes for a great companion for your food. It is best served chilled for aromatic flavours.
Kachumbar salad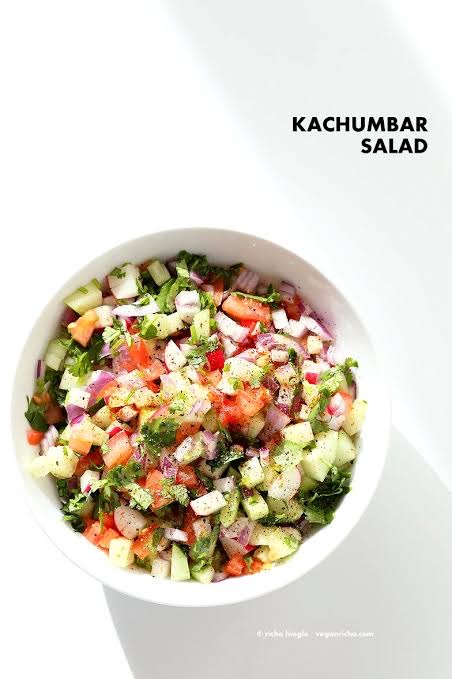 The classic kachumbar salad is a must must have with desi food. This salad is mainly onions, cucumbers, tomatoes and any other vegetable which you fancy, tossed in vinegar and salt and pepper. Relish the goodness of your food by having it alongside daal chaawal or salan roti.
Tabbouleh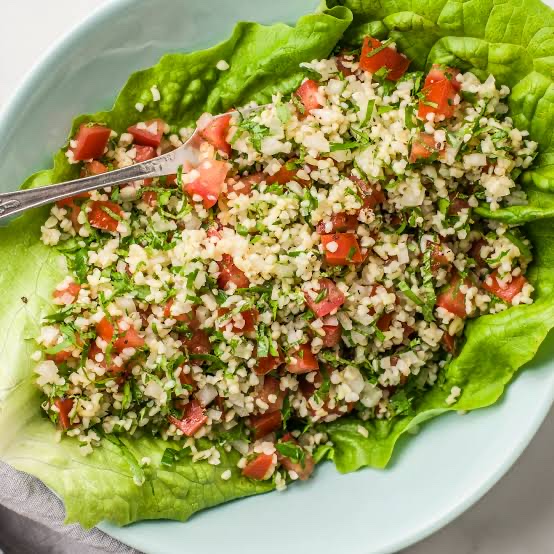 Tabbouleh is a Middle Eastern vegetable salad made of finely chopped parsley, with tomatoes, mint, onion, bulgur, and seasoned with olive oil, lemon juice, salt and pepper. Cous cous can also be used to make this salad. It is traditionally served on a lettuce leaf and goes great with Middle Eastern cuisine.
Panzanella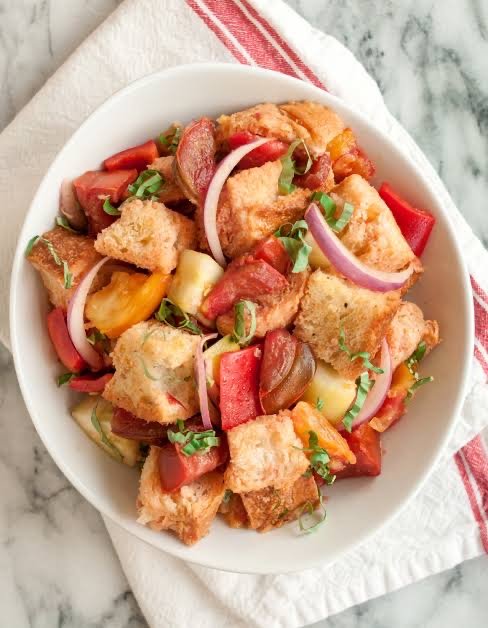 Panzanella is a Tuscan chopped salad made of soaked stale bread, onions and tomatoes It often includes cucumbers for crunch, topped with mozarella. It is mostly dressed with olive oil and vinegar. It is a popular salad in Italy.
Seafood salad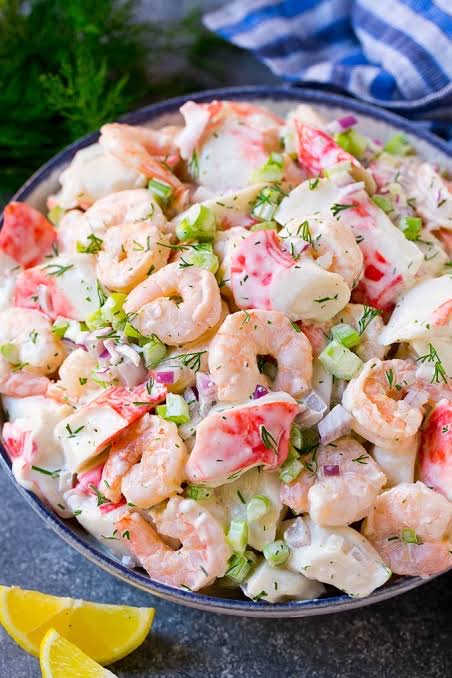 Seafood salads are heaven for seafood lovers. Instead of using chicken, this type of salad combines the use of small shrimps tossed in mayonnaise along with vegetables to make for the perfect side dish for your main course.