All the tracks in this episode focused on shadi, whether it was Sikandar and Shama's track or Nida and Zaman's and let's not forget Zehra! Honestly speaking I feel like I am getting an overdose of problems relating to marriage nowadays thanks to the kind of dramas I am following. It is especially annoying when these discussions about shadi biyah go on forever and all you are really waiting to see is whether a marriage will take place or not when all you want is more action and less talking! This episode was terribly slow. Nida's character is getting more annoying with every passing episode and the kind of things her Taya is willing to compromise on makes his character not just conservative but a little too rigid. Zaman's personality was already enough reason to refuse this rishta and now after this latest news it would have been good to see Nida's father putting his foot down but on the contrary he was happy that Zaman had divorced the woman he married! While I totally understand how difficult it was for Taya and Nida's father to cancel this marriage at this point but even then Nida's father was introduced as someone who could have taken such a bold step for his daughter. Now he has seen just how much Taya cares about Nida therefore he is letting him make all the decisions.
Sikandar's "surprise" did not come as a surprise at all! It was too obvious that he was doing this to make Shama's mother happy yet she kept on wondering why he did not look as excited as he should have. Basically there are three people in this play who are getting married because they do not have a choice and one person who wants to get married but cannot because of her father's rigid principles. Right now Sikandar and Shama's track is easier to relate to than that of Nida's but I can't say that it is not clichéd. The heart attack was the biggest cliché of them all.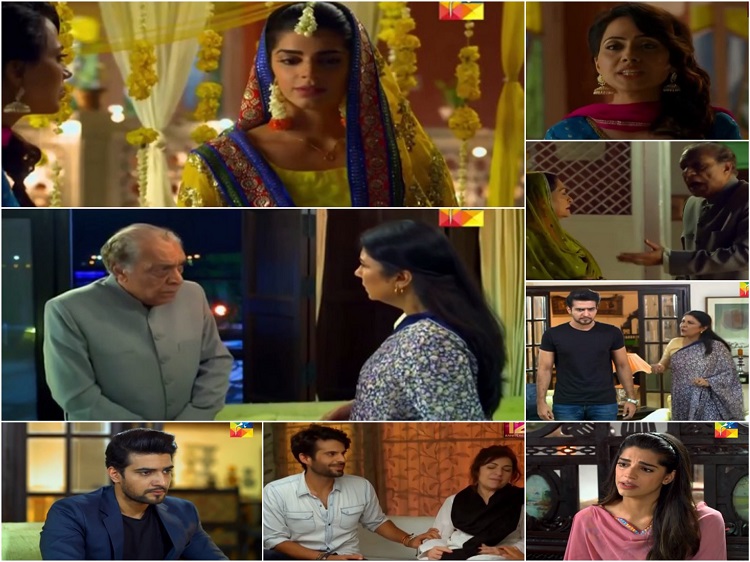 Nida has been shown as an oversensitive girl who even felt for the girl Zaman divorced so that he could get married to her! Personally I like Sanam Saeed's acting style a lot but she does not fit into this Allah mian ki gaye role at all. At time she tends to overact in the scenes which are too emotional and that makes her character even more difficult to tolerate. Also, there is nothing new about a girl willing to destroy her entire life just to please her parents!
This episode of Dil Banjara wasn't the least bit entertaining and the preview of the next episode suggested that Nida and Zaman's marriage might not take place after all. The episodes shot in Nepal were visually pleasing and Nida and Sikandar's track was definitely more interesting but these recent episodes have been too slow. Although there was tons of talking in this episode but it wasn't the kind of episode which gives you a lot to talk about!
How many of you watched this latest installment? Do share your thoughts about it.