This second episode of Dil Kya Kare was just as sweet as the first one. The characters were introduced with utmost clarity in the first episode and their relationships with each other were further established in this episode. The story so far is quiet simple, the characters are easy to connect to, the performances have been subtle and on point and the director has given this drama the right treatment. It does seem like Dil Kya Kare might just be the 'normal' drama we have all been waiting for.
Interesting Aspects
Bibi Jaan's character is like a breath of fresh air – a graceful, educated, intelligent and fair woman. Shamim Hilali is such a wonderful actress who always does complete justice to her characters. She fits perfectly in this role and makes Bibi Jaan even more likable. Lately, in so many dramas we have seen women as head of the families but most often these women have been shown as negative and manipulating people. This drama so far has few of the most pleasant female characters. Aiman is a confident young girl who speaks her mind and has a difficult time dealing with people who have an 'agenda'. The way her reaction was covered tonight after Romaissa shouted at them, went to show how 'new' all this was for her. Her reaction was easy to connect to since she has been living in an environment which is completely different. Aiman's parents are easy-going which is why she is 'scared' of Romaissa but she is not letting that overshadow all the love she is getting from everyone else.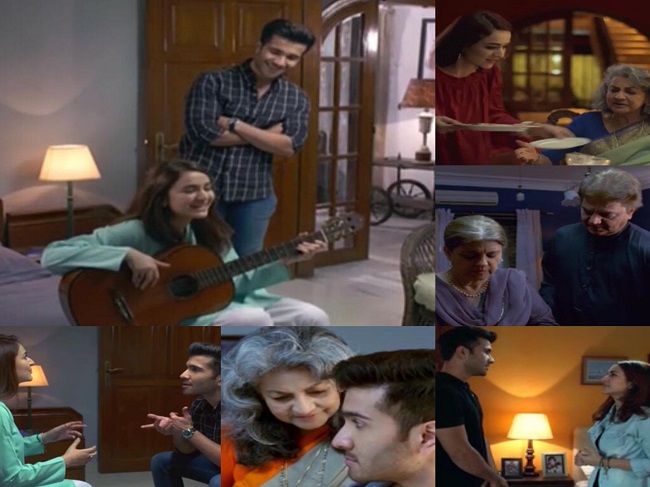 Arman and Aiman's relationship has also been translated on screen in a cute way. Aiman, it seems, likes someone else and Arman is only a good friend. Arman on the other hand is completely smitten by Aiman. Yumna Zaidi and Feroze Khan have done exactly what was expected from them. They also share great on-screen chemistry. Rabia's character is also appealing because even though her situation is anything but ideal but she has not been shown as a victim. She is a nice person who is trying to keep herself and others happy. Her track is also something new since most often widows in our dramas barely ever get that kind of love from their mother-in-laws and they are never ever shown trying to make something out of their lives without making it look like a really big deal. Although Romaissa is somewhat typical but the treatment given to this character makes it much more tolerable than many similar characters we have seen on screen lately. Marina Khan has underplayed this character and at the same time has managed to accentuate all the important personality traits. Faryal is another likable character in the play. Maryam Nafees too has played her role well.
Overall Impression
This second episode of Dil Kya Kare has raised my expectations since it was written and executed so well. The scenes in this episode were short and to the point.The overall feel of this play is different and appealing. The treatment given to this drama and the characters has brought out the best in the script. The story is simple, the characters are refreshing and you look forward to the next episode. It is good to see Feroze Khan in a 'normal' character for a change. All the actors fit perfectly in their respective roles and the situations are somewhat novel.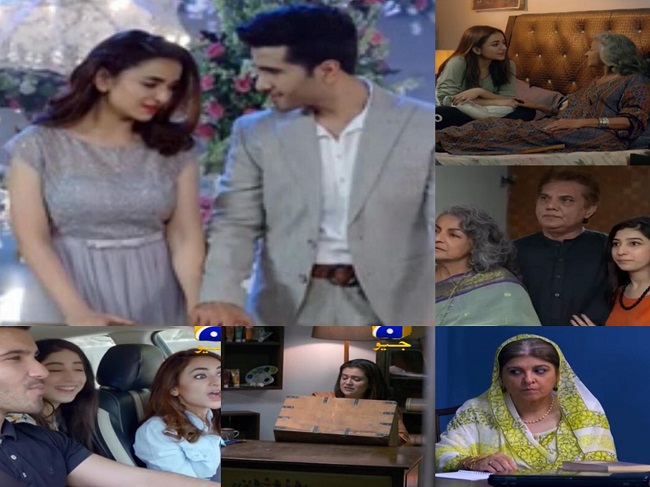 The Detailed Promo
The promo of the next episode gave away the most important development of the upcoming episode. This promo was a little too detailed and it did not leave much to the imagination! Just showing the funeral would have been enough, telling the viewers who was going to die was an extremely foolish move. All those viewers out there who do not like spoilers should not watch this promo.
Dil Kya Kare is off to a promising start and I am looking forward to the next episode. Do share your thoughts about this episode in the comments section.