Dil Lagi – Episode 14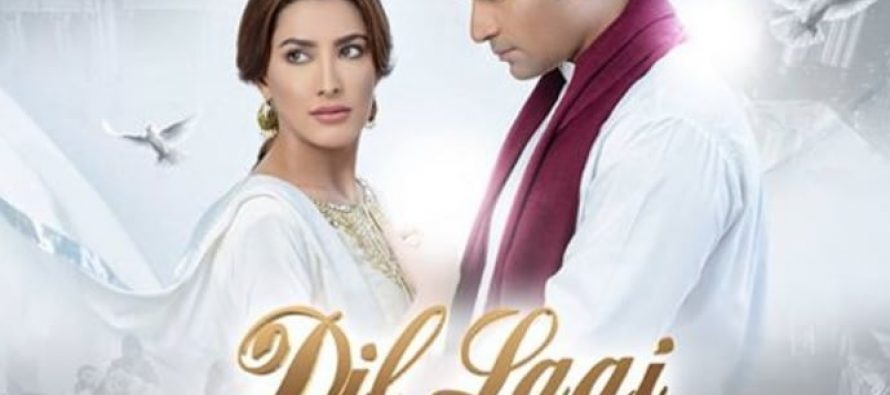 Dil Lagi continues to be a very 'intelligently' written play which has been directed beautifully. The crackling chemistry between the leads and Mohid's faith in his love for Anmol makes this love story extremely enticing. After every episode of Dil Lagi the viewers are left wondering what will happen next. Director Nadeem Baig has made the most of his magical spark and the writer Faiza Iftikhar has given the viewers a much-needed break from the bechari aurat scenario. Although Anmol is another extreme but it is always refreshing to watch a woman on screen who has problem solving capabilities and does not depend on a man all the time. I always find myself rooting for Mohid most of the times but only because of Anmol! Had Anmol not been so full of hate, things would have been different. There are also times when Anmol is very cute especially when she does not get her own way. Both these characters compliment each other. What makes Mohid's character different is the fact that although he is too nice and soft with Anmol but that isn't because he is a fool. He is a very wise man who knows exactly what is going on and is tackling the situation in this way only because he loves Anmol. Also, the fact that he makes sure he makes Anmol 'miserable' every now and then in his own way makes his character even more interesting. In fact all the characters in this play do not lack basic common sense – yes! it is a rarity these days – all of these characters are wise individuals. Also, not once has the writer banked on coincidences to take the story forward.
Coming to tonight's episode, the first scene of the episode was predictable but definitely worth the wait! Anmol has a great deal to learn about love and from this scene it looked like slowly but surely Mohid is teaching her something new every day! Anmol wasn't expecting these pigeons to come back and the way Mohid explained the reason why they came back, left Anmol dumbfounded! Mohid's words and the love these birds have for him made Anmol pause and think for a change. Although this particular conversation did not change anything but it was good to see Anmol giving something which Mohid said a second thought! The writer has not banked on coincidences but this story rests heavily on a huge misunderstanding. Anmol still thinks Mohid is involved in unlawful activities. Her conversation with Dastagir did not help clear this misunderstanding but it was a very interesting conversation! Mehwish Hayat owns her character as Anmol, she is phenomenal in every scene. I have already praised Imran Ashraf enough in my previous reviews but every episode makes me like him even more. Only a director like Nadeem Baig could have a shot a scene like the one in which Dastagir was drinking the juice so brilliantly; the noise in the background, the camera work and especially the timing with which those dialogues were delivered and the way that scene ended was just plain genius! These little details have added life to all the scenes. Also, the freshly painted carts, walls and other backgrounds make every scene visually pleasing without making it look like too much effort was put into making everything look 'perfect'!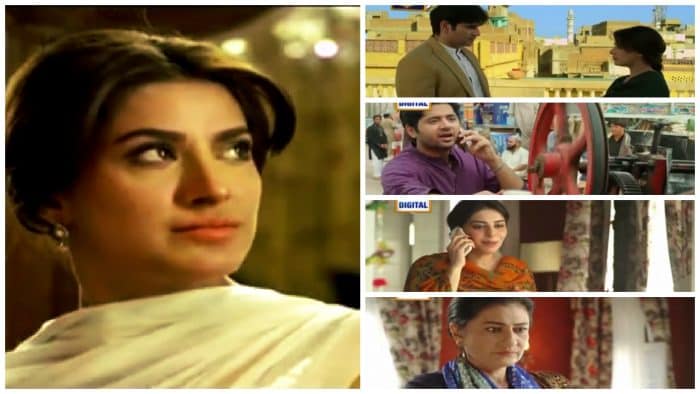 Once again in this episode too Mohid was a clear winner but right now Anmol is on another mission. It seems like she is genuinely interested in helping Sabiha out. Anmol and Sabiha's relationship is gradually becoming more interesting. You want to believe that Anmol is no longer using Sabiha but wants to see her happy although it is a little difficult to believe something like that about her! Sabiha is too scared to tell her mother what is going on but Zulekha of course is clever enough to put two and two together. Zulekha's character is another one which always gives you something to remember. She might have backed out for a while but she is back to teaching her daughter in law the rules of the house – not that she is listening but Zulekha does not give up and always has an argument as solid as that of Anmol's! I loved Anmol's dialogues regarding housework – someone really needed to say that!!! And for once I agree with her completely! Why should the bahu work when there are so many servants in the house.
Mohid continued to make sure that this relationship and the 'war' between Anmol and him did not get too serious!! He is definitely making sure he does not surrender but at the same time he is only defending himself right now and not doing anything that will offend/insult Anmol in any way! It is great to see an intelligent hero who is not blinded by his love for the heroine but loves her with all her flaws! I also love the way Faiza Iftikhar has given a new meaning to some old and extremely popular phrases! So far she has given a new meaning to the phrase "love is blind" and also "everything is fair in love and war" and the interpretations are spot on! Hamayun Saeed continues to give top quality performance in every episode. Most importantly he has added the X factor to his character which helps in making Mohid's character even more charming.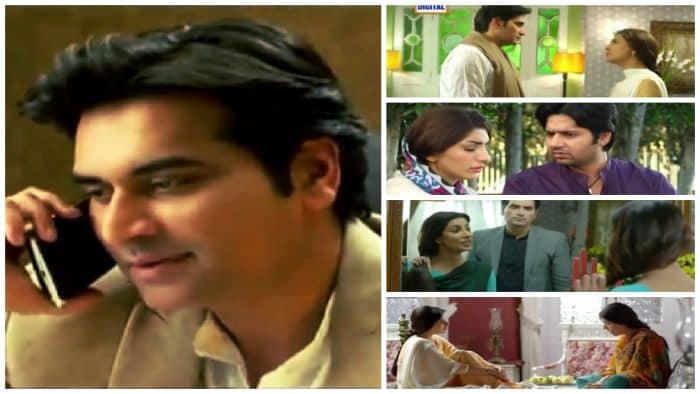 Mishal and Dastagir's nok jhok just like always was very entertaining. "aik number ka du number insan" dialogue was hilarious and their conversations like always had a good flow. This might seem completely out of context but I really feel the need to say this – the way Anmol and Mohid enjoy their food in this drama makes you crave for whatever they are eating even if you are watching an episode right after dinner time! Usually actors avoid eating and delivering dialogues at the same time and usually they only take a bite at the most but that is not the case here! These two love their food and can eat it in a way that is pleasing to the eyes and they deliver their dialogues effortlessly while they are at it! Mehwish Hayat and Hamayun Saeed should be part of some food campaign;) How many people wanted to eat that biryani and those oranges tonight ;) ?
With this episode many of the characters have embarked on a new journey; Anmol is going to find Fazal, Zulekha has something 'extreme' planned for Sabiha and Dastagir and Mishal are finally on the same page even though they don't always agree! I am also wondering if Mohid will do something with the information which the driver gave him at the end of this episode. The fact that ARY does not show a preview of the next episode right after the episode ends makes it impossible to guess what will happen next!
Every episode of Dil Lagi is enthralling; every episode gives you tons to look forward to and the script, direction and acting never disappoints you. How many of you watched this episode? Please share your thoughts about it.
Fatima Awan
Fatima Awan
Fatima Awan has been a part of reviewit right from its inception. She feels very passionately about Pakistani dramas and loves discussing them to detail. If it wasn't for the play Durr-e-Shahwar she wouldn't have started writing!
---