Dil Lagi – Episode 15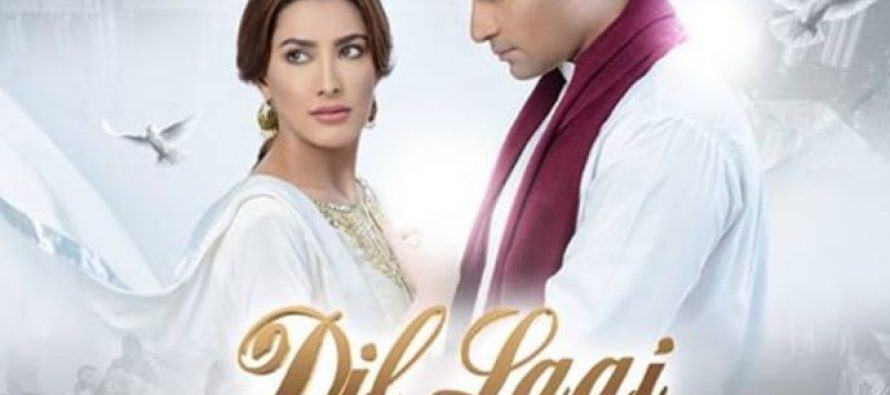 After watching so many episodes which were filled with scenes in which Mohid and Anmol got a chance to 'discover' each other, this episode seemed incomplete without those interactions and conversations. Tonight's episode did cover Mohid and Anmol's relationship but there was hardly any interaction between the two. Anmol's sole mission in life right now is to make sure that Sabiha and Fazal can somehow sort things out and live a 'normal' life. Therefore she had very little time to play games which quite rightly seemed odd to Mohid. At the same time Dastagir's information regarding Fareed gave him even more of a reason to question the whole situation. Mohid once again turned to Mishal for consolation but Mishal's 'interpretation' of Anmol's feelings for Mohid made him doubt what she had said earlier about Anmol's feelings for Fareed. This particular misunderstanding was covered flawlessly. Anmol is distracted, she is not being her old self with Mohid and for once she did not use a perfect opportunity to make Mohid jealous. Mohid has no idea what is going on, all the 'clues' are pointing towards something he was not expecting therefore yet again he is feeling insecure. All this time when Anmol was trying so hard to make Mohid jealous, he took everything very lightly and now that she isn't even trying, he thinks she might be planning something which will effect their relationship in a bad way.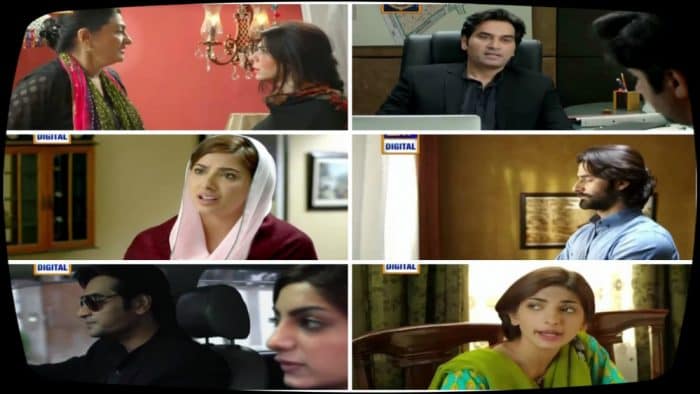 Although Dastagir and Mishal joined hands to bring Anmol and Mohid together but there is very little that they have managed to achieve so far. Dastagir's proposal was definitely surprising and Mishal's reply was even more so. Mishal knew all along that Dastagir liked her but I wasn't expecting her to take this proposal so seriously. At some point Mishal must have started liking Dastagir too but till the last episode it felt like he was nothing more than a 'Fareed' to her who she was only associating with because she wanted to bring Mohid and Anmol together. Mishal's reply might have been rather unexpected but it has given an interesting twist to this track. Will Dastagir actually try to do something to fulfill Mishal's demands? Dastagir's dialogues as usual and the acting by Imran Ashraf was the best part of this episode.
Saba Hameed was scary tonight as the ama with a very bruised ego who did not like it when she was not in control! The scenes with her and Sabiha in them were seriously upsetting. She thinks she is doing what is best for her daughter but this time around she crossed the line. Unfortunately, she has very little respect for what her daughter wants. She made Sabiha leave her husband because he did not respect her but now she is the one who is proving through her actions that she has absolutely no respect for her daughter's feeling. She can easily find Fazal if she asks Mohid to help her but she intends to stick to her unreasonable decision no matter what. Also, the fact that she hid Sabiha's phone goes to show that she does not want Fazal to get in touch with her either. Sabiha's crying started getting to me after a while, although it was justified in her situation but even then in a drama with so many strong women Sabiha's character is sticking out like a sore thumb! Fazal's character is equally weak and the acting isn't very impressive either.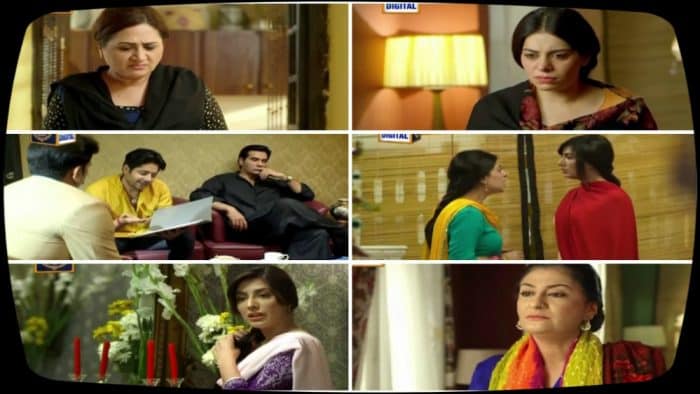 Just like every other episode of Dil Lagi, this one too was visually pleasing. The attention to detail and the use of beautiful colors makes every scene a treat to watch. Anmol's character for once was very likeable in this episode and definitely more refreshing too since her positive and helpful attitude made this episode less depressing. Otherwise Ama's unreasonable attitude, Sabiha's helplessness and Mohid's depression would have made this episode very sad. Mehwish Hayat has proved in this serial that she is incredibly talented, she is very well suited for this role. Her acting is always effortless and natural. Hamayun Saeed once again made it very easy for me to connect to his character. I felt for Mohid every step of the way. There are very few male leads which make you feel that way; the credit for this goes to the writer as well for etching out a character which is so likeable. Mohid's dialogues are always heart touching. "Mohabbat insan ko buhat kamzor, wehmi aur buzdil bana deti hai" had to be my favorite dialogue from this episode because it summed up the change in Mohib's character brilliantly.
How many of you watched this latest installment? Do share your thoughts about it.
Fatima Awan
---