One thing that has remained constant throughout this play is the positivity in Mohid's character. I think Mohid is one of his kind because he is intelligent enough to know exactly what is going on yet he chooses to have a big heart and he stays positive. I can't remember another hero in our dramas who changed so much and redefined his philosophy of life only because he fell in love. Falling in love with Anmol has changed Mohid in a good way. Although Anmol is a very bitter and rigid person who chooses to judge Mohid based on his first impression but Mohid very generously overlooks all her flaws and pays heed to every good advice that she gives him. Another characteristic of Mohid's character that makes him stand out is that he is not at all judgmental. When he saw Anmol talking to that man on the street and later on when he overheard what she is saying on the phone, he did not for a second think that Anmol might be doing something wrong but he thought she probably needed his help and was not asking for it. It was only after Anmol made Mohid realize that he needed to take a stand for Sabiha that he decided he needed to do something for his sister. Mohid loves Anmol, he respects her but he is not blind to her flaws, he accepts and loves her for who she is which is something truly daring for a hero of a Pakistani drama!!! So yes!! after giving us so many strong female leads and supporting characters, Faiza Iftikhar has set a new precedent by giving us a hero who loves his wife unconditionally and is a very strong man who accepts a woman for who she is even though Anmol isn't the perfect package. For once, the man in the relationship is doing more than the woman which is truly refreshing. Hamayun Saeed has translated this character flawlessly on screen and none of the other actors from the younger lot would have been able to add the kind of X-factor which he has added to this character. His manly aura definitely fits this character.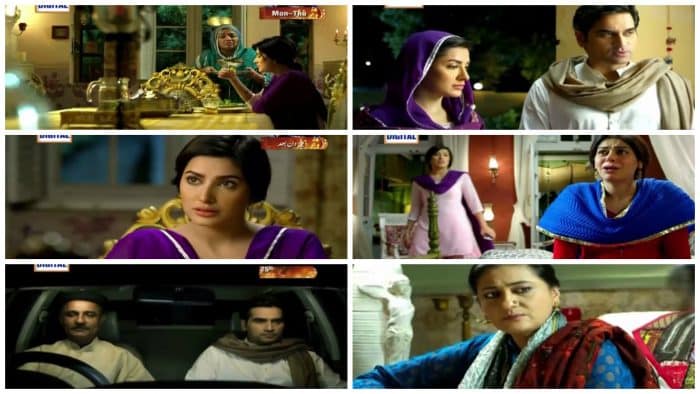 Anmol proved in tonight's episode that she was quite capable of going out of her way to help someone by having that conversation with the doctor and making sure that Sabiha gets to keep her baby. The way everything worked in favor of Sabiha and Fazal was very convincing. It was also good to see Mohid's mother worrying about what her son might think if he ever found out what she was about to do. She is the kind of person who does not like letting people down especially those who expect a lot from her down whether it is her son or those women who come to her to seek advice.
Anmol's conversation with the maid in the beginning of the episode suggested that she was eager to know more about Mohid, it looked like she didn't mind changing her opinion of him but the second the maid said things which would have given her a reason to change her mind, she decided to end the conversation. What is Anmol afraid of?? Is she afraid of being proven wrong? Is she scared of finding out that Mohid isn't such a bad person after all? Later on her conversation with her sister suggested something completely different. Somehow Anmol wants to hold on to the first impression she had of Mohid. Anmol's conversation with the nurse and Dastagir's curiosity to find out what was going on might lead to another big misunderstanding between Mohid and Anmol. Although Mohid told Dastagir that he didn't want him to follow Anmol but Dastagir is so eager to solve Mohid's problems that he will continue investigating and he might end up with the wrong kind of information.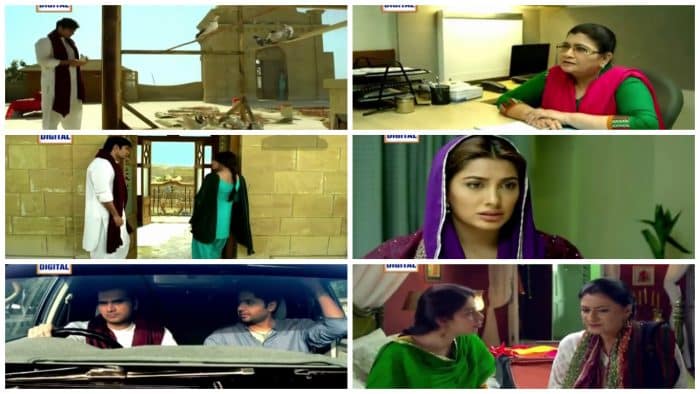 Anmol keeps you guessing – one minute it looks like she might soften up but the next minute she is seen planning an escape! Right now Mohid just wants to see Anmol happy, he is not focusing on winning her over. Anmol's character is also very interesting, she is very rigid but she proved yet again that sometimes she uses this strength to help people too. Had Anmol not found Fazal and talked to the doctor, things would have been very different. Mehwish Hayat owns her character, I love her confidence and the fact that she knows exactly what is expected from her. Saba Hameed is another actress who adds something new to every role she plays, she is a natural and a very powerful performer.
This was a beautiful episode, beautifully written, beautifully shot and brilliantly acted out. The productions values and direction of this drama has been top-notch. Every episode of Dil Lagi is a visual treat filled with meaningful conversations and powerful performances. Another aspect of this play which makes it very enticing is the fact that the story is very unpredictable.
How many of you watched this latest episode? Do share your thoughts about it.
Fatima Awan