Dil Nawaz Episode 10 and 11 Review-Woah!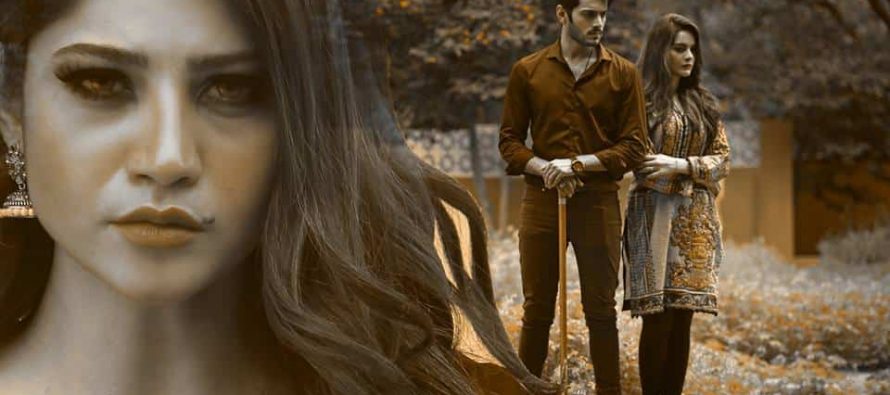 This is probably the fastest and most too the point drama on air right now. No fuss, no dragging and proper propagation of the story with each episode. These two episodes have turned the story in a direction that my first reaction was WOAH!! Like any Pakistani or to be more specific Adian story, I expected that Kiran will come at the point of Nikkah and will shout rukk jao Fawad but that didn't happen shockingly and now Fawad is married to Dil Nawaz. Dil Nawaz is in love with Fawad and like it seemed from the start, she is not an evil entity. But due to Alam Ara she is not in control of her life and cannot save Fawad from his misery.
Kiran and her engagement's track is being dragged now. She is having nightmares and is aware that something is wrong with Fawad but she is still stuck in an engagement which she didn't even want in the first place. Kiran's mother's character is hands down beautiful. She is a strong woman who believes in her child and trusts her. Rasheeda is reaping what she sowed. Alam Ara is after her and will do anything to make her miserable. Jahan Ara's character looks like will change a bit in the coming episodes. She has openly started saying that what Alam Ara is doing is wrong and their father will never approve of this.
Fawad is a mess now. He is stuck with Dil Nawaz and Alam Ara thinks it was a mere drama and not an original marriage. So she is keeping Dil Nawaz away from him. Fawad's colleagues and family; everyone is thinking that he is not normal anymore. Rasheeda is not believing about Dil Nawaz and thinks that Fawad has become so aggressive and abnormal because she separated him from Kiran. She is finally thinking about her son rather than her ego but she is too late. Kiran is also late now as she didn't consider Baba jee's advice and her mother wants to marry her off as soon as possible to distance herself from the whole environment.
Neelam Muneer did a fabulous job in portraying the powerful supernatural entity who has fallen victim to the wickedness of human beings. She is translating Dil Nawaz's emotions beautifully. Zainab Qayyum has also done justice to Alam Ara's role showing her wickedness and self-obsession.
The preview shows that Rasheeda will ask Kiran to come to Fawad and Kiran will find that mysterious Baba Jee. Let us see what happens next!
---
---