The first thing that strikes us with the word 'Shaadi ka Jorha' is a pretty bride draped in a fully embroidered red lehnga. But what if Red isn't your color? It is never necessary to go for what is traditional; break the stereotypes and set your own rules. Wearing comfortable is important than wearing traditional.
Let's have a look at the real-life brides that have slain their looks in bridal dresses that were obviously not red!
Bride in Bottle Green
Shades of green give the vibes of mehndi but a deep shade of green with golden work is a treat to the eyes. Anumta Qureshi looks simply ravishing in her greeny outfit by Haris Chawla.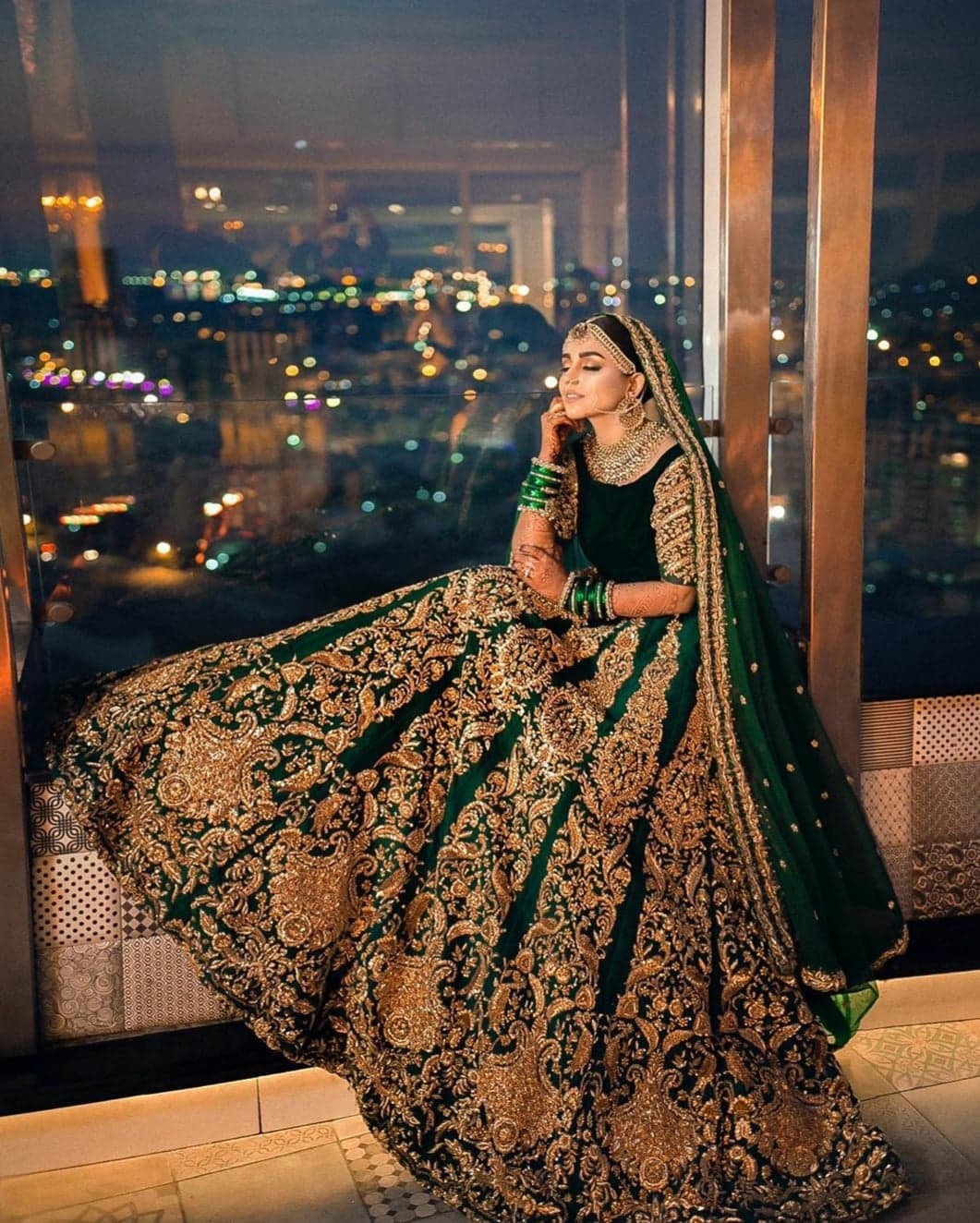 Pistachio Green
Another shade of green that gives an ethereal look is pistachio green. The shade also serves as a perfect base for pinkish hues. The bride captured by Abdul Samad Zia slays in Pistachio green with a touch of gold and pink.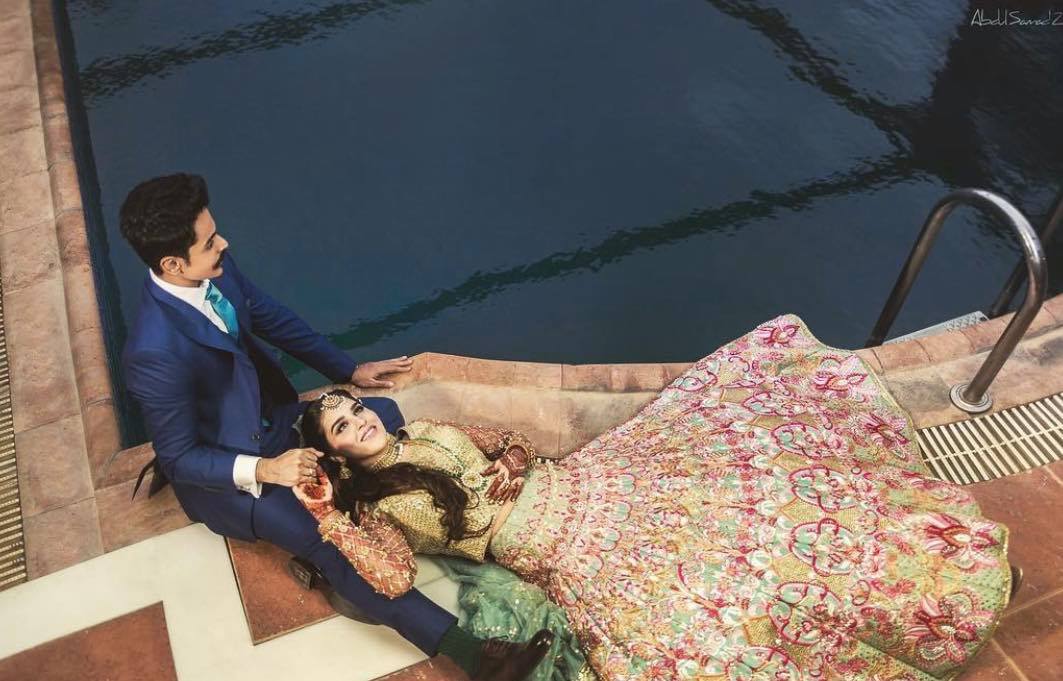 Mellow White
Whenever in doubt, wear white! This color with a touch of purity instantly enhances your grace.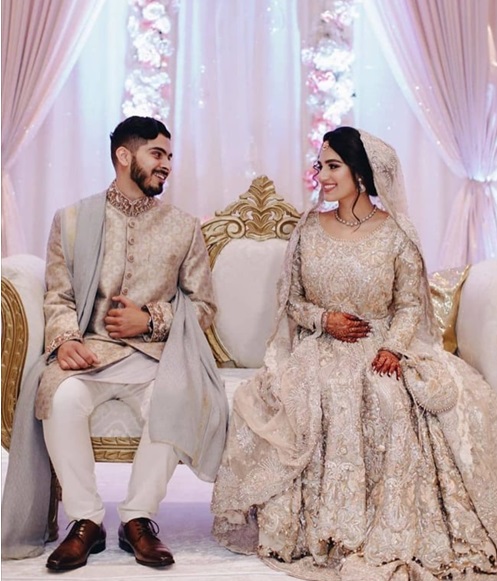 Rose Gold
This color looks regal on brides creating a royal atmosphere.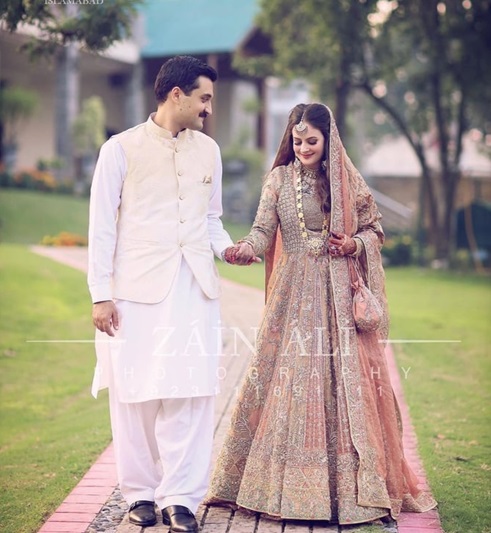 Blue Hue
Doesn't it look something out of the world? We think so!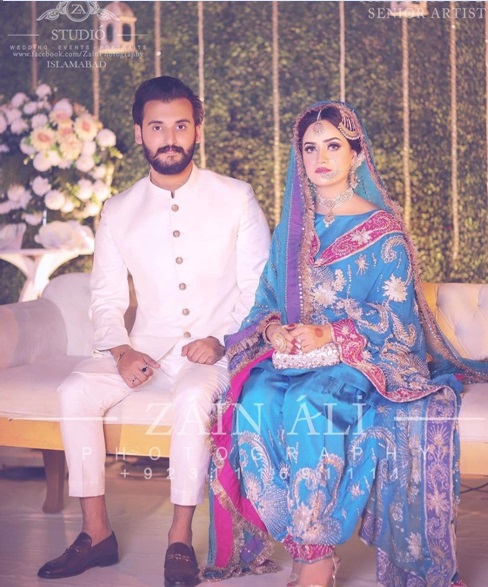 Tea Pink
The all-occasion favorite tea-pink looks equally good on Barat!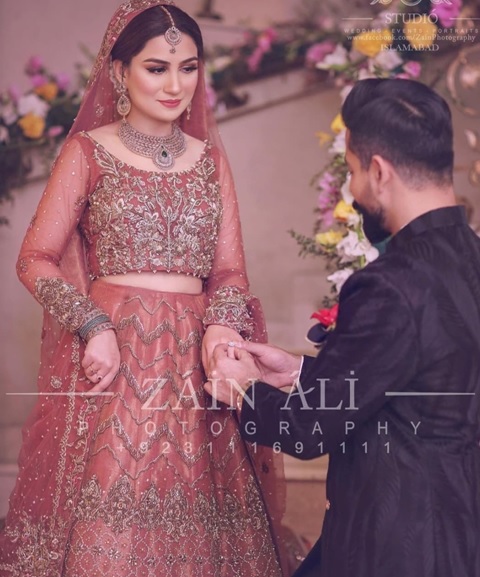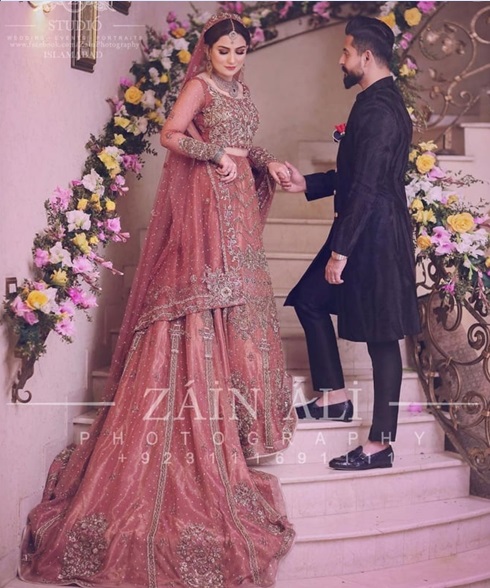 Burnt Orange
We think of this color as good competition for red.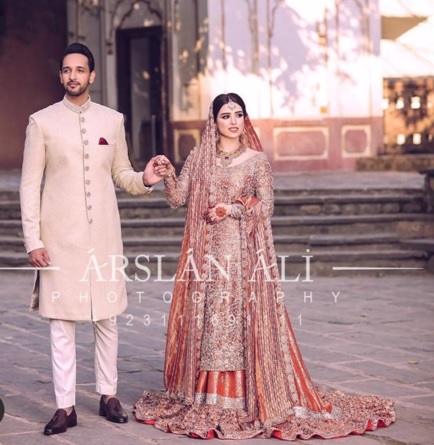 What is your take on these bridal colors? Are you going to try something different than red? Let us know in the comment section below!
Aruj Rajab