Hmmmm, it was a beautiful episode; where it left me heavy-hearted I still feel this is the beauty of this script & story because they always take you on a complete emotional ride where you end up relating to each & everyone, except the negative character(s) of course.
I must say Ruhina doesn't shock me with her negativity anymore but she actually left me speechless because she didn't even bat an eyelid before misbehaving with Agha Jaan. Behroz was egoistic, Ruhina is egoistic & this makes me completely believe that it was a match made in heaven. I am not too sure if Ruhina means well for Faarah or it is just her ego that is driving her crazy. It was too evident that she just didn't want to lose this battle & when she did, she couldn't believe that she had actually lost. I fail to give her a benefit of doubt that she wanted to protect Faarah & was fighting for her daughter's best interest because deep down, she only wanted to use Faarah to achieve what she wanted; which was, shaming Agha Jaan & even her husband Behroz who has also made it to the list of people she hates. I think more than her motherly concerns & duties she let the hatred get the best of her because whatever Ruhina said didn't really revolve around what Faarah must be going through or what she must be feeling, it was all about what Ruhina had in her mind against Behroz & his family.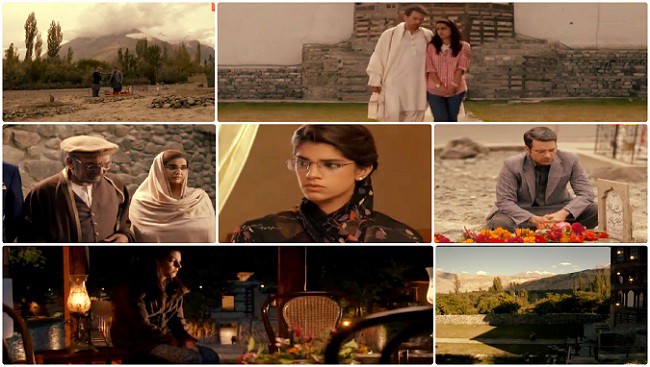 Even though I don't have a high opinion of Behroz, even though I also blame him for the consequences he is facing & also I do feel he needed to go through this betrayal, I still felt for him for the first time. Like he said, he wanted Ruhina's comfort & companionship the most right now & all she had to offer were some bitter words & a bag full of accusations? I don't think after 20 years of sincerity, he deserves this. It is good that he is realizing his mistakes but is learning his lesson the hard way. Somehow, the karma is getting back at him for the way he wronged Agha Jaan. It is good that he now understands that Ruhina wasn't worth it. She wasn't worth ignoring Agha Jaan for. She wasn't worthy of his undivided love, attention & care that he extended towards her for good 20 years because the facade she had been carrying all this while has finally come off.
While hearing Ruhina saying things about how Agha Jaan wanted revenge & stuff, it really showed that Ruhina knows how to make it all about herself. She doesn't believe in giving other's a benefit of doubt & is so negativity ridden that she didn't even bother paying attention to what her husband was saying. Even after Faarah told her the things Behroz shared with her, Ruhina chose to ignore all of that because now she feels she has nothing to do with Behroz anymore.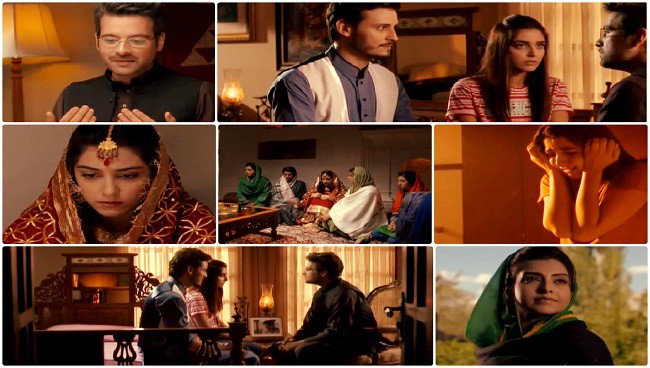 I must say Maya Ali was outstanding in tonight's episode. The emotions while those voices were haunting Faarah & the whole state of confusion were perfectly portrayed by Maya Ali. Even though she was confused, the way she went ahead with the Nikkah showed that deep down, the things Behroz shared with Faarah resonated with her a lot & she chose to believe the single confession of her father over the incessant brain feeding of her mother. Faarah might be confused for now but she will eventually find a way & explore the truth while she'll be on the course of her journey.
I really thought Faarah & Wali's track will have a kick-start by now but going by the preview (which I hope ain't misleading) I think it will be some time before we get to see them together because right now the focus would shift on how shattered & devastated Behroz must be. I really believe that Tajjamul has given some edge to Ruhina too because the moment she feels something, she straight out blurts it in front of her brother's family & he ends up supporting his unreasonable, irrational sister? What happened to the lifelong promises of sticking together through thick & thin? What happened to the love & respect & most importantly the factor of trust that this relation was built upon? By seeing Tajjamul being rude to Behroz really made me believe that negativity runs in this family so it's imperative that Ruhina'd be any different. She obviously thinks the world revolves around her that is why she wants Behroz to leave Agha Jaan for her once again, but I am glad this time she will be proven wrong because Behroz would go through anything but will never leave his father for her that too after she has unveiled her true face in front of him.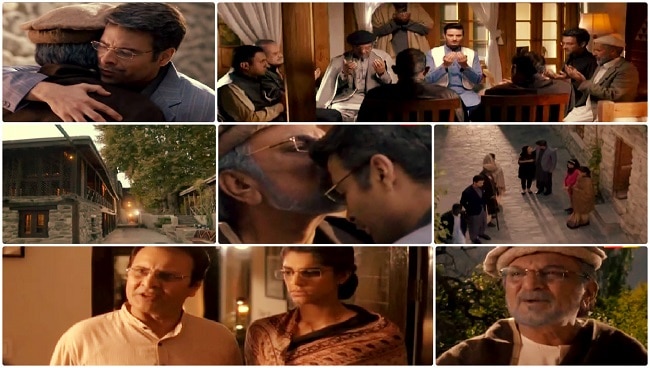 Overall, this episode was sweet, emotional & overwhelming; all at the same time. I thoroughly enjoyed watching it. I loved Maya Ali in this episode & Osman Khalid Butt did well too in showcasing Wali's contentment & happiness. I thought the scene between Behroz, Faarah & Wali after their Nikkah was beautifully done & was really very sweet. At least, I am glad that later when Faarah will get to know Wali, she will not only be happy but will thank her father. At least, she would later understand his motive behind this marriage & that would also mean that Ruhina will be proven wrong. I also liked how Laila once again participated but this time it was for a joyous festivity. I am glad that Behroz took a special time out to thank Laila for helping him understand the situation better as he now realizes that Laila actually did a favour for him. Please share your thoughts about tonight's episode of Diyar-e-Dil & let me know how special it was? :)
Keep Supporting,
Cheers,
Zahra Mirza.