Opening Thoughts – Wanted To See More of The Lead Couple:
Ohkay so, Do Bol came to an end tonight. To be honest, if I go by the entire journey that this drama has been, then I will definitely say I have loved every bit of it but sadly, I wish I could say that about the last episode of Do Bol as well. The ending was cramped up to say the least & as much as all the viewers who loved Badar & Gaiti duo wanted to see more of them as a happily married couple, I am sure just like me they all would be feeling a tad bit disappointed!
Supporting Characters Got The Coverage:
It is a sad fact that our drama-makers & directors do not know how to give any drama a strong finish. Do Bol has been such a simple journey & even though it is understandable that they were saving some of the twists & turns for the last, I think they should have used like previous 4 episodes to show all these twists only to dedicate the last 2 episodes for Gaiti & Badar's relationship. I don't really understand why our drama-makers think that they have to & they should give closure to alllllllllllllll the tracks in the last episode only? Why not use the previous couple of episodes to take care of the side characters so that the focus of the final episode can remain on the main characters? I really am happy to see the happy ending that both Gaiti & Badar got, like it was pretty much expected but then I also wished to see more & certainly didn't expect that the 99.99% of the last episode will be dedicated to the supporting characters ONLY, sigh!
I have seen quite a few annoying characters in my reviewing career, but I will definitely place Sameer on the 2nd spot of that list. 1st one still belongs to Zawar/Awazar of Aahista Aahista (if you guys remember that sloth). So yes, Sameer turned out to be more annoying than expected. I found his antics not only desperate but also unconvincing because Gaiti had already told him clearly that she had nothing to do with him, but oh boy, he not only barged into Badar's house but also challenged him that he won't leave Gaiti alone till he marries her? Wow! After that challenge I thought he won't stop but he vanished into thin-air like Sameer hawa ka jhonka.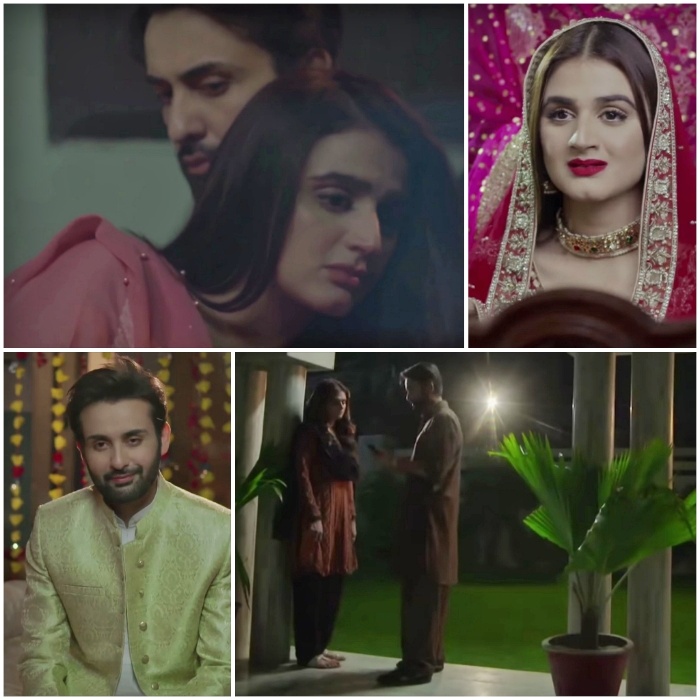 The only thing I found interesting in this episode was that the writer didn't give Badar a clean chit, rather his secret was revealed in front of Gaiti & she found out how he had manipulated the entire situation in his favor. It was good that Badar was forced to admit that all the things he said about Gaiti were because he was being selfish. Badar was forced to realize his mistake & if it wasn't for Sameer hawa ka jhonka, Badar would've never told Gaiti the truth.
For a moment, I felt Jahan Ara's soul possessed Iqbal's body & that is why he repeated all those words about finding Gaiti her happiness in the form of getting her divorced from Badar. It was a bit amusing to be honest that everyone saw Badar as the main reason behind Gaiti's sadness & the moment they realized it, they hurried in doing everything to end this relationship. It was good that Gaiti not only made the decision but also let everyone know with finality that she didn't want to part ways with Badar.
The tracks that they could've given closure to in the 2nd or 3rd last episode were Firdous & her theft, Jamshed & his arrest & revealing of Fareeha's lies & deceit. All these tracks took too much of a time which left me feeling restless because all this while I was checking the remaining time of the episode & hoping to see more of Badar & Gaiti. The start of the episode was strong where Sameer challenged Badar but after that, the supporting characters came to the fore-front & took most of the runtime that too of the crucial last episode. After Gaiti ran away when she heard the truth from Badar, Sameer was nowhere to be seen in the remaining episode, hence proven that Sameer hawa ka jhonka. Yes, where did Sameer go? To Germany or Chullu Bhar Pani? I thought he'd later apologize to everyone especially Gaiti & her entire family for putting them through so much, but in stead of showing that, the director shifted the focus to Fareeha's poorly cut fringe/bangs & her ill-fitted dresses. Even though I am really sad that I won't be getting to see Badar & Gaiti again, a part of me is super happy that I won't be seeing this fashion/makeup/beauty disaster called Fareeha!
Highlight of The Last Episode:
So, Badar poured his heart out & Gaiti was listening. That entire scene was just so sweet. Gaiti had fallen in love with Badar long before all of this happened. It was after she spent time with Badar that she got to realize how much he loved her & it was his love that convinced Gaiti & made her fall in love with Badar too. Gaiti was someone who didn't really get the love she deserved, therefore the fate made her experience the kind of love she never could've imagined where the one who loved her didn't want to lose her. He loved her selfishly before as well as selflessly after getting her. This entire aspect of Badar's personality was shown beautifully that he had this streak in him but it was only because he feared losing the love of his life & this selfishness didn't define Badar as a person. I found this to be the best & realistic part about Badar's character that he was nice but still committed a mistake as his fear of losing Gaiti got the better of him. Gaiti tried hard to not fall in love with Badar but she couldn't help it & it was good that their love stood the trials & tribulations because it made them realize that they couldn't live without each other even more.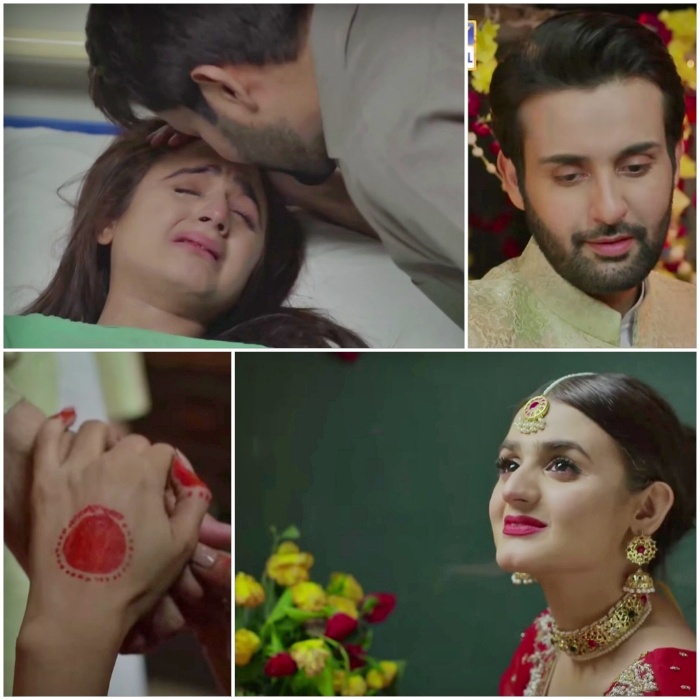 Closing Thoughts – Magical Journey:
The journey of Do Bol was simple & sweet with emotions portrayed to perfection. Even though the story of Do Bol was pretty straight forward & predictable, the overall treatment & execution took it a couple of notches higher & turned it into a memorable drama. The beautiful & melodious OST also helped in adding more charm to the story because every single time it was used, it just added more beauty to the situation. Hira Mani was the star of the drama. She stole the show completely. Hira Mani should take a bow for such a brilliant performance. Her talent is unmatchable & she is the kind of actress who actually makes you excited & look forward to her next project. Affan Waheed was a perfect choice for the role of Badar, he portrayed all the hues of Badar's personality flawlessly. Samina Ahmed, Mehmood Aslam, ZQ, Salma Hassan, Haris Waheed, Haroon Rasheed & all the other actors played their parts well & contributed a great deal in making this drama a complete package.
As I have said before, dramas like Do Bol set an example that simple stories can create magic too, it's just that they just need the right kind of treatment & the director's vision. The director should also take a bow for creating magic on our screens, I just wish he had given us more Gaiti-Badar moments in the last episode. Sarwat Nazeer is such a gifted writer & her prowess of adding so many flavors in simplest of stories is commendable. Do Bol will remain very close to my heart, also because it happens to be my mother's favorite drama too. Thank you Team Do Bol for such a successful drama. More power to you!
Keep Supporting,
Cheers,
Zahra Mirza.
PS: On a lighter note:
Me to the Director after not getting enough Gaiti-Badar scenes:
"Ja tujhe maaf kiya dil ko tornay walay" 😂