Tonight's episode of Dobara finally covered the development which many of us knew was going to be shown. Overall, this entire development was covered well but it was not too impactful. The story moved forward smoothly but there was nothing extraordinary about it. However, Dobara continues to entertain and I find myself looking forward to the next episode every week.
Executing the Plan
Jahangir and Mehru's conversation at the beginning of the episode was a much-needed change. For the first time, Jahangir did not judge his son but he admitted that Mahir had been raised in the most ideal situation. This was also the first time that the viewers got to hear from his father how Mahir had been raised. So far, we did not know much about Mahir's backstory in detail. This put things in perspective even more than before. Until tonight, we had seen only one side of Mahir's father, this particular conversation revealed a great deal, not just about Mahir but even his father. Since he was in a vulnerable situation and had just dodged a bullet, his vulnerability and honesty made perfect sense. This scene was followed by Sehar and phupo putting their plan into action. I must say that this was an important scene but since it was predictable and not executed well, it did not have a lot of impact. The only thing that stood out was Bilal Abbas Khan's performance; he did exceptionally well translating Mahir's disappointment on screen. Mehru's reaction initially was shown well since Sehar staged the entire situation in such a way that it was enough to create confusion as well as chaos.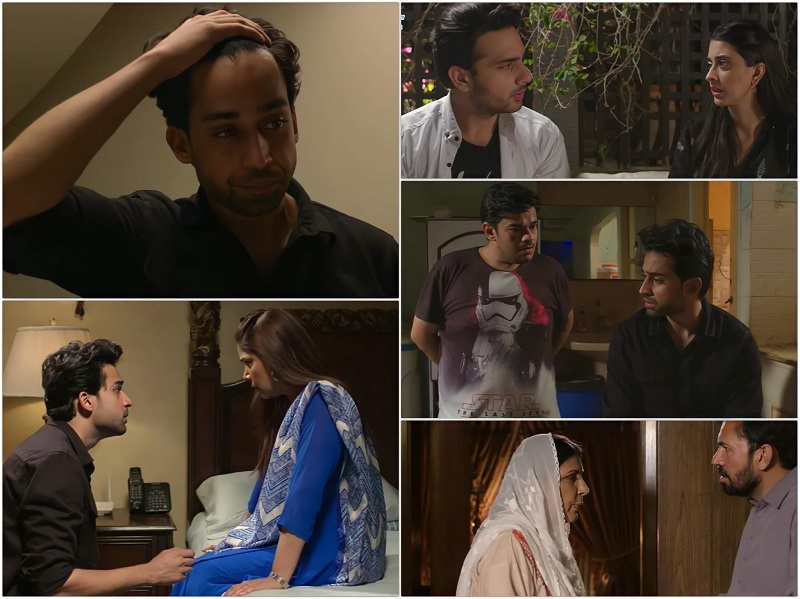 Even though Sehar and phupo's plan had done-to-death written all over it, the way its aftermath was handled was definitely logical and mature. Mahir did not walk out and Mehru did not pass a judgment instantly. And even though it seemed as if Mahir decided to give Mehru time because he did not want to let go of her wealth, the conversation with his friend suggested something entirely different. Mahir's character is turning out to be the most well-written and therefore the most interesting character in the drama. There are so many different shades to his personality, a proper background and most importantly even after so many weeks, he manages to surprise you. Mahir's approach tonight was definitely more mature than that of Mehru. Mehru's gullibility and her impulsiveness made her take yet another step that was not ideal! However, it was also good to see her siding with someone other than Mahir for a change therefore this entire situation was not so bad after all! Also, Sehar's frame of mind was shown convincingly; she felt guilty and was not sure if she should have gone ahead with the plan. Sehar has always been shown as an immature girl therefore it was easy to connect to her decisions and how she felt about them afterward. Shano is probably going to make a comeback at some point and tell Mehru what was going on between phupo and Sehar for the past few months.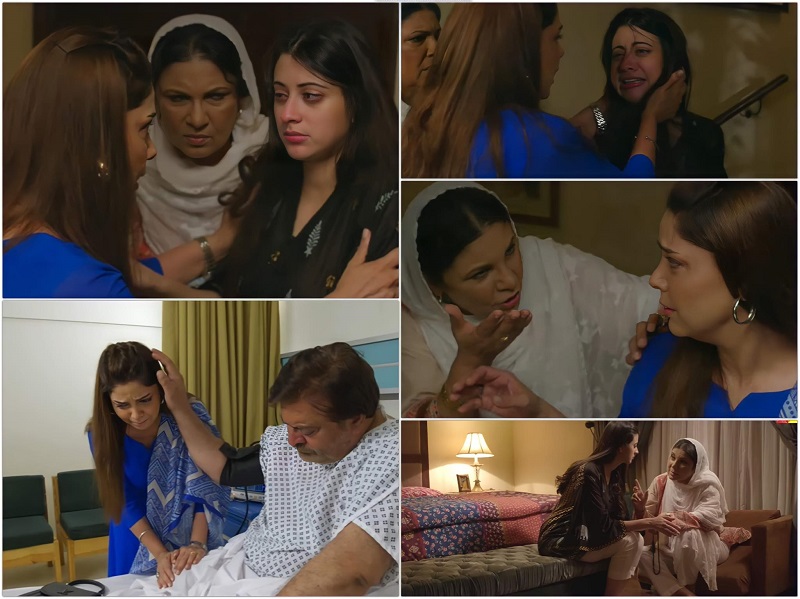 Yet again, Mehru turned out to be the most disappointing character since she did not have a lot to say to Mahir and she was more confused than anything else. The preview of the next episode also showed that she believed Sehar. After watching Mehru talking about how much faith she had in Mahir repeatedly for the past few weeks, it was difficult to relate to the scenes in the preview of the next episode in particular. Tonight's episode only covered a few hours after the incident therefore her confusion made sense. However, it would be safe to say that Mehru's character has been relegated to the background completely, and right now Dobara is Mahir's show. His backstory and his current situation is definitely the most engaging element of the drama. Hadiqa Kiyani's performance has to be the only reason right now that Mehru does not come across as a completely useless character.
Final Remarks
This was another entertaining episode of Dobara which belonged to Mahir, Bilal Abbas Khan, in particular. I am wondering if Mahir will actually fall in love with Mehru while he is away from here. I also liked the way Mahir pleaded his innocence, in a way he confessed that he was capable of wrongdoing but he would definitely not do what he had been accused of.
Did you watch tonight's episode of Dobara? Do share your thoughts about it.