Doobara Phir Se (دوبارہ پھر سے) is an upcoming Urdu film scheduled to release on upcoming Eidul Fitr in early July this year. The film is shot in USA and directed by Mehreen Jabbar.
It is the second film directed by Mehreen Jabbar after Ramchand Pakistani (2005). While Ramchand Pakistani was a parallel cinema film, Doobara Phir Se is a mainstream commercial flick.
The first look of this film was released two weeks ago in the form of two posters and now its teaser is also out. It is a family drama based in Newyork , USA.
Starring: Adeel Husain, Hareem Farooq, Sanam Saeed, Ali Kazmi, Tooba Siddiqui, Atiqa Odho, Shaz Khan, Musa
Director: Mehreen Jabbar
Story by Bilal Sami & Mehreen Jabbar
Screenplay: Bilal Sami
Producer: Salman Iqbal, Mohammad Jerjees Seja, Mehreen Jabbar.
Co produced by: Ilana Rossein, Asif Jamal
Associate Producer: Bilal Sami.
Distributed by ARY Films
Releasing on Eidul Fitr (on 7th or 8th July 2016.)
Here are the two posters of this film released in past weeks.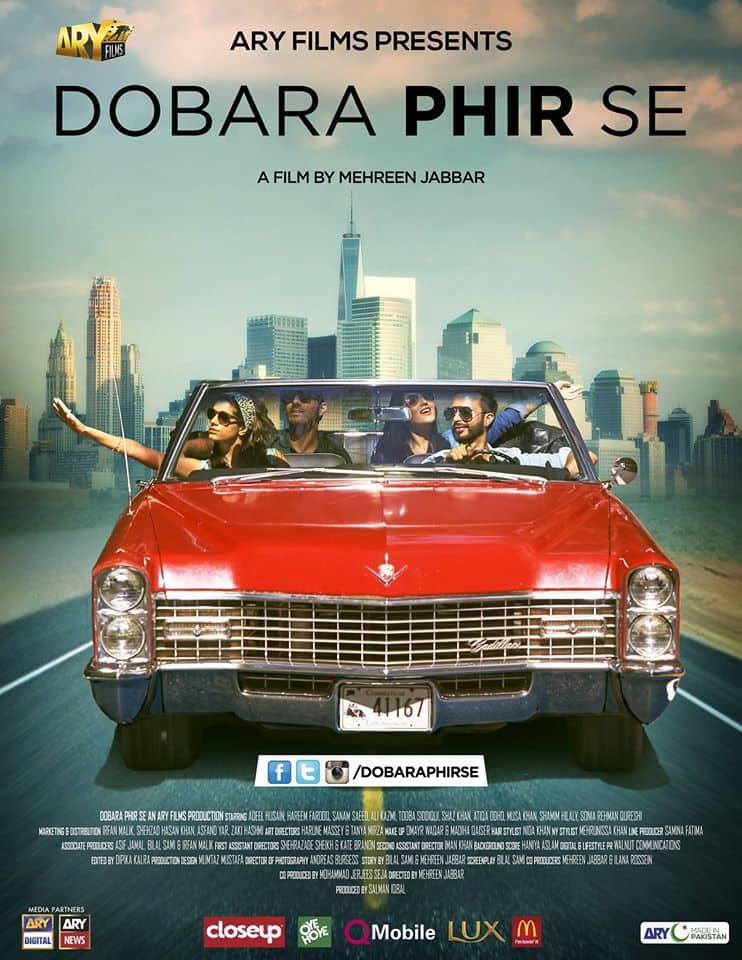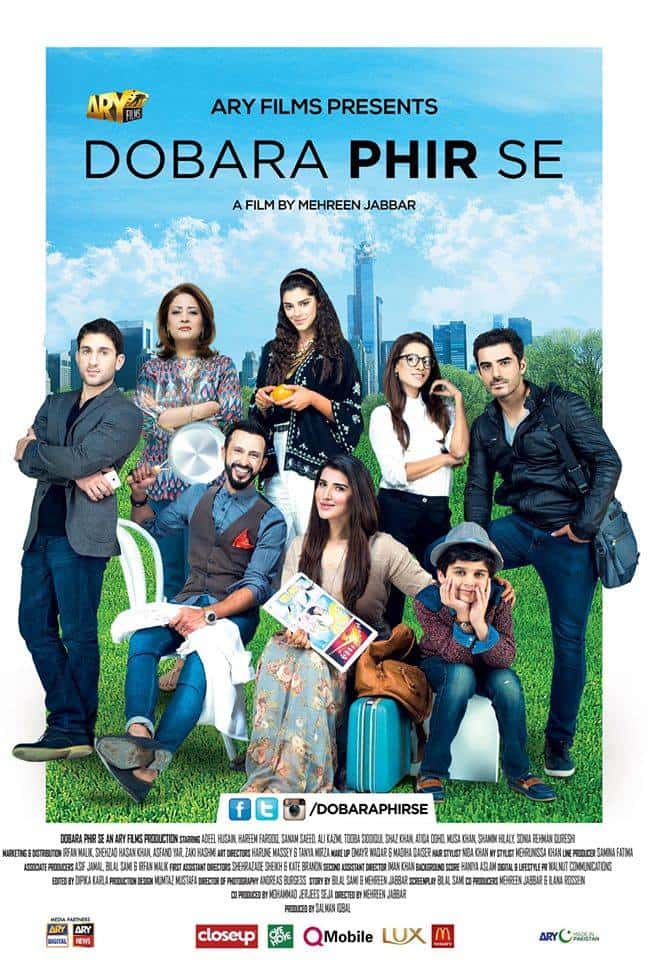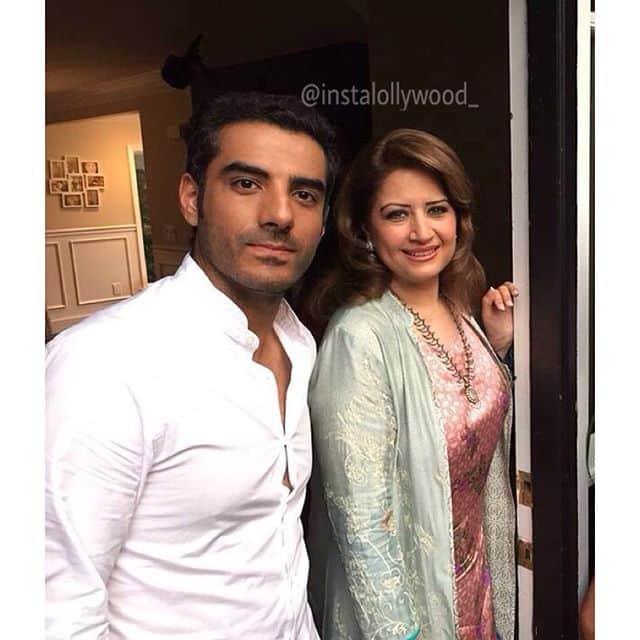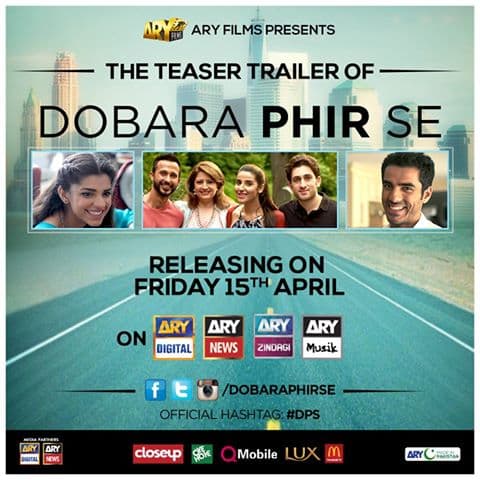 Rashir Nazir Ali