Pakistan Music Industry is now in a complete disarray, there was a time when Pakistan is widely known for its quality music all around the world. 80's 90's and early 2000 is the golden era of Pakistan Music Industry but after that we went into slump. Our country is blessed with number of great singers, going back to the past we use to have all sort of great variety in music whether rock, pop, Qawwali or Ghazal. It was a time when Pakistani music was known by Alamgir, Nazia Hassan, Noor Jahan, Nayyara Noor, Mehdi Hassan, The legend Nusrat Fateh Ali Khan, Vital signs, Junoon, Haroon, Faakhir, Ali Haider and sajjad ali etc. Their voices had touch people's heart and their cassettes and CDs were been sold like a hot cupcakes. I still remember in my childhood people were so enthusiastic to buy cassettes as soon as any Pakistan band or singer releases its new album especially vital signs songs. Despite having only one channel we still listen to our songs because we use to give recognition to our singers and now we got many platforms but no talent available or if there is no recognition from us which had allowed people like Taher shah to step in oh what a freedom of speech! Duh.
It is hell true that we are only following Bollywood music now, the only singers that we are now following madly are Atif Aslam, Ali Zafar, Falak, Rahat Fateh Ali Khan and strings. Though some efforts are being made to revive the music Industry for example most famous Coke Studio who have gathered many singers on one platform including those one that we have forgotten. Recently Nescafe Basement is also a great effort to revive the lost music of Pakistan.
We still got number of good singers in our country but the fact is that that we are not recognising them and giving them respect and heavily listening to Bollywood music which was even better in 90's and now except only one or two good songs they are making songs like jawani deewani, Ishq wala love and matru ki bijli ka mandola, oh come on! How people are listening to it I simply cannot tolerate these type of songs.
The Industry that is giving recognition to our singers is Drama Industry. The number of OSTs are being sung by those singers who got potential but don't have any recognition so our drama Industry is recognising them for example Qurat ul ain Baloch got fame by singing OST of "Humsafar" drama. Honestly our drama songs are much better than Bollywood songs at least in my opinion.
Here is a list of our current singers with their OSTs:
Alycia Dias: Now every other OST is being sung by her. A winner from the singing competition "LG Awaz banaye star" in 2009 is now the most popular OSTs singer. She was never considered after winning the competition but finally she is being recognised by drama Industry. Her most popular OST "Kankar" other OSTs that she had sung are Kabhi Kabhi, Nanhi, Pachtawa, Dil-e-Muzter, Ranjish Hi Sahi etc.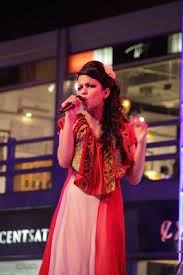 Nabeel Shaukat Ali: After winning Surkashetra in 2012 he is cashing himself really well in drama industry. Really what a mesmerizing voice he got I always love to listen to his OSTs. His most popular OST is Darmiyan, giving interview to ARY he said that this is one of his best song. Other notable OSTs Shukk, Pachtawa, Zindagi tere bina (Male Version), Do qadam door thay etc.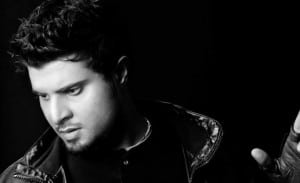 Sara Raza Khan: Personally I don't like her because the way she had represented Pakistan in Sa Re Ga Ma show in India was shameful. However on a professional note she is a melodious singer. She had also sung number of OSTs popular one is Mere Qatil Mere Dildar other OSTs are Shareek e Hayat (Female Version) Zindagi tere bina (Female version), Bemaan Muhabbat, Mera Phela Pyar etc.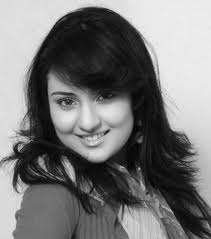 Sahir Ali Bhagga: This person is a complete institution he is not only a great composer but an absolutely brilliant singer his tuneful voice will take you to another world. Sadly he came very less under discussion and many people might not know him. No idea whether people know or do not know that this person has composed Rahat's hit song "Mein Tenu Samjhawa Ki", I will request you to just listen this song in his voice. His most popular OST Shareek-e-Hayat (Male Version) other notable OST's are Dard-e-Inteha, Shehr-e-Yaraan, Qarz, Jeena to hai etc.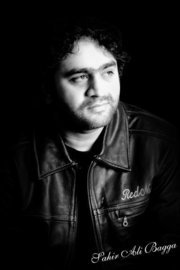 Nida Arab: Perhaps the most underrated singer of Pakistan, a pure talent that we are not recognising. She got little bit famous in 2009 by singing Nazia Hassan song "Dum Dum Dee Dee". She got dynamics in her voice she sings perfectly on high and low notes. I am glad that she is finally getting projects now. Her recent OST Ruskaar was a hit other OST she had sung was Do Qadam Door Thay. I heard that she will also sing the OST for the mega and most expensive project Bashir Momin.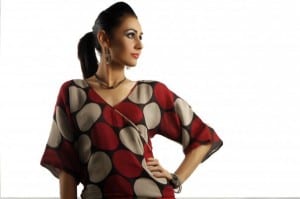 Javed Bashir: According to Ali Azmat he is the auto tuner of Pakistan Music Industry another respectable singer but sadly instead of Pakistan he has been recognised in India and sang many songs for Indian Films. If you want to listen to his great voice just listen to OST Yar-e-man of "Aik Nayee Cinderella" drama. I don't know whether he had sung any other OST beside this one.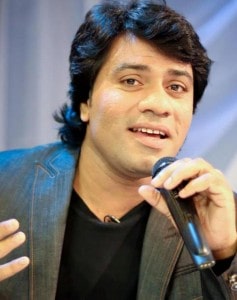 Sohail Haider: Well firstly I thought that many people know him but I am shocked they actually don't. He is the famous drama singer with a melodious voice who have sung number of great OSTs most popular track "Dastaan". Other notable OSTs Ishq mein tere, Mera Naseeb, Mera Saeen etc.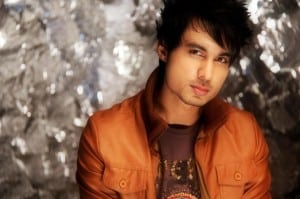 Noman Javaid: Either people have forgotten him or he is not singing much. However he is back with a great OST of Meri Zindagi Hai tu. I want him to sing more OSTs in future. Not in my knowledge whether he had sung any OST beside this one.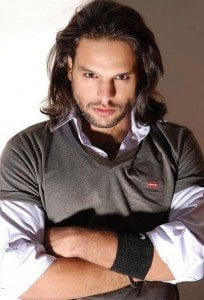 There is still much Potential available and platforms, promotion can now be done easily through social media all we need is to take few steps. Firstly encourage the band culture again what I am noticing is that singers are preferring to sing solo now, we need bands like Entity Paradigm, Noori, Vital Signs, Junoon etc. Secondly singers need to release more albums they should make some quality songs for example sajjad ali's song "Har Zulm" was a great hit. Last but not the least we have to stop listening to Bollywood songs or at least decrease their preference, if we are still giving preference to their songs that means we are neglecting our own entertainment.
So any other singers in your mind that are singing for dramas but we are not recognising them.