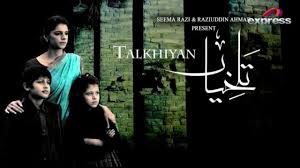 Every once in a while you chance upon a drama that captivates you and delivers a truly superior viewing experience. Talkhiyan was a perfect example of that and more. Too bad it didn't quite get the attention it deserved primarily due to the channel it aired on- one that's not the default go-to channel for entertainment.
Background
Talkhiyan aired on Express Entertainment towards the end of 2012. The drama was directed by Khalid Ahmed, produced by Raziuddin Ahmed and written by Bee Gul who was inspired by the novel "The God of Small Things". The ensemble cast included Sanam Saeed (Bibi), Hina Bayat (Appu Ji), Shamim Hilali (Mama Ji), Khald Ahmed (Agha Ji), Adnan Jaffer (Janu Baba), Sarmad Mirza (Monty), Hassan Niazi (Baloo), Mehak Khan (Zoya), Nargis Rasheed (Ayi), Sabina Jabeen (Zoyee- child artist), Meher Sagar (Jugnu).
Being a woman in a man's world
The story is narrated through the eyes of Zoya, who is now a grown up woman. She revisits her maternal home in Silverwood and recollects the time she spent there after her mother, Bibi, divorced her father, Paul (a man she had eloped with). Zoya has a twin brother, Jugnu. Bibi, who was considered an outcast for marrying a firanga, returns to her father's home much against his will. Bibi grew up in a predominantly male chauvinistic household with her father Agha Ji heading the brigade. Her mother, Mama, a blind woman, spent her years as a silent victim of domestic abuse and openly professed her preference for her son Janu Babu over Bibi. To make matters worse, she had a spinster Phuppi, Appu Ji who secretly loved a priest, Father Albert and that is why she remained unmarried. Bibi's return with her twins is met with a cold welcome. Her father refuses to believe that Paul was capable of the monstrosity that Bibi narrates since he was an Englishman. Agha Ji was a proud Anglophile yet it's ironic that he disowned Bibi when she married an Englishman. Even stranger that Janu Baba also married an English lady and his marriage ended in a divorce too yet no one ever brought that up. As young Zoyee soon learns, this trend of favoring boys continues in the household with Appu Ji and Mama clearly treating Jugnu like god-send. Appu Ji is vicious and self-absorbed- she enjoys tormenting the twins, and taunting Bibi over her life choices. Bibi, who's frustrated by her circumstances has grown into a bitter woman- one who doesn't think twice before her retorts.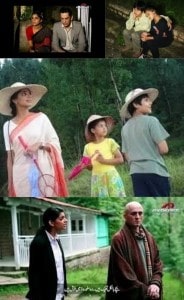 Life is a Pickle, Share It
With Janu Baba's return, Bibi's inherent frustrations reach an all-time high. Her strained relationship with her brother pushes her towards seeking freedom and independence. Janu Baba empowers Mama and helps set up their own pickle business. Bibi works as a mere factory worker on an hourly wage. Bibi's hatred for her brother is a result of her family's constant rejection of her existence; the endless comparisons with Janu Baba's many achievements make her nauseous. Things get even worse when Janu's ex-wife Margaret and their daughter Lizzie come by for a visit. Jugnu and Zoyee become far more rebellious after Lizzie's arrival since she is treated like a pampered princess while they are scorned for any and everything. A childhood mistake turns into tragedy- yet another blow for Bibi. Jugnu and Zoyee are suffering in their own way while Bibi tries to fight for her rights. The twins have had their fair share of trauma seeing an abusive, alcoholic father and seeing their mother lash out at them for no fault of theirs making them question their self-worth. Monty, Bibi's cousin brings a slight glimmer of hope in their bleak existence but it is not meant to be. They befriend Baloo, the only man they know who genuinely seems to care for them.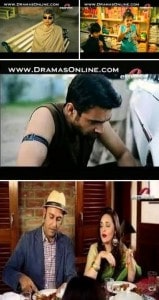 Mujhko ab meri mohabbat ke fasaaney na kaho
Depressed, hopeless and cheated by life once again, Bibi finds herself falling for Baloo- a man belonging to a lower caste who's generations have worked for Agha Ji's family. Baloo is not allowed inside their homes except for work- he is considered dirty- not because of his appearance but by virtue of being low-born. But love knows no bounds and Bibi finds passion and love in his arms. However, Bibi's happiness is short-lived and her life spirals downwards when her family gets wind of their liaison. It's not that Bibi is a bad mother; she tries very hard to bring some normalcy into their lives, to fulfill the role of both their mother and father but the burden is too much for her to carry. Bibi adores both Zoyee and Jugnu to bits but her circumstances force her into becoming this cold, withdrawn woman. Bibi tries to start all over again and promises to make a new life for her children. Sadly she fails miserably- as a daughter, sister, wife, mother and lover. She suffers the biggest blow when she realizes that she has failed not just others but herself!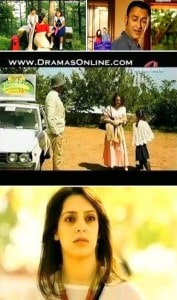 Final Verdict
Talkhiyan explored many bold and taboo subjects but did so with discretion. The story flowed seamlessly and the locations were surreal. The title song sung beautifully by Mehwish Hayat and Waqar Ali was one of my favorites of the year and continues to be part of my play-list. You can hear it here- http://tune.pk/video/10680/OST-Title-Talkhiyan-Drama-Hum-TV-Mp3-Video-Download
Sanam Saeed delivered a flawless performance as Bibi; Hina Bayat proved that she is indeed versatile and performed Appu Ji to perfection; Shamin Hilali was brilliant as always; Adnan Jaffer looked the part of Comrade Janu Baba; Mehak Khan did well for a newcomer as Zoya; Sarmed Mirza brought oodles of charm to the role of Monty; Hassan Niaza was clearly overshadowed by the rest of the actors. A special mention to the child artists Sabina Jabeen and Mehek Sagar who played the twins Zoyee and Jugnu with such ease- these kids have a future in acting for sure. Talkhiyan for me was nothing short of epic. Having read the novel, I was eager to see how it would play out and I was not letdown- not even for a split second. It was by far one of the most gripping dramas I've seen- a thought-provoking story, phenomenal acting, picture-perfect locations, a soothing background score; brilliant direction- everything was in perfect harmony. If you haven't watched this one, I highly recommend it especially to any of the viewers who are currently mesmerized by Pehchaan- this one is a must-watch! For those that have watched it, I would love to hear your take on it.
P.S This will be the last review in the Drama Of The Week segment since we are taking a much-needed break with Ramadan approaching. We will keep you posted about restarting this segment. We hope you've enjoyed reading just as much as we've enjoyed writing this segment. It's goodbye for now- from Fatima Awan, Zahra Mirza and myself- until we meet again.
Yours in watching,
Kanwal Murtaza