It was only on this Thursday that dram serial Silvatein has reached its end with a happy ending, bringing the two sisters closer to one another and giving Natasha a lesson of life. Now that the slot has to be filled with a new drama, it is Misbah Khalid's Justuju that will be going on-air on every Thursday 8PM on ARY Digital from July 25th, 2013.
The drama is written by Naushaba Brohi and highlights the bitter reality of the society where a woman who is unable to give birth to a child is considered to be an 'extra' being and is out casted. It is interesting to see that ARY is giving a tough competition to its rival Hum TV, where both of these channels are focusing on real life issues so that the viewers can relate with them.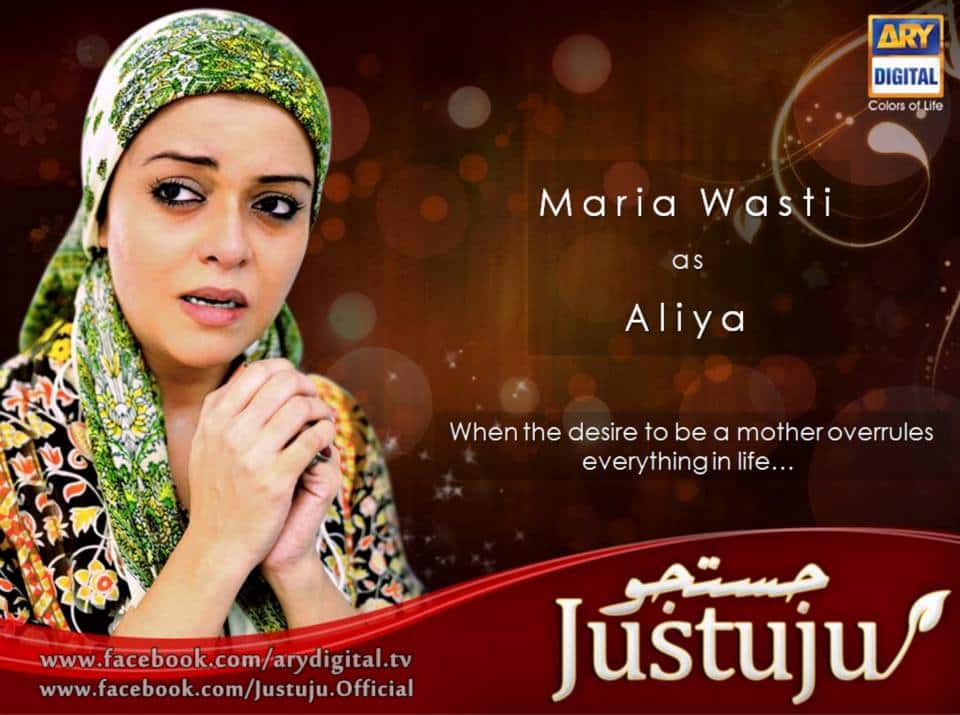 Justuju is a high-budget venture where we see a rich cast including Maria Wasti, Shamoon Abbasi, Zhalay Sarhadi, Hassan Ahmed and other popular celebrities. The drama is a story of two couples where Sabiha and Tahir are leading an ideal life but the loss of their son changes everything in between them. Just like any other couple, Tahir turns into rigid and frustrated person, who is not willing to contribute anymore to make his relation work and Sabiha, too gets into depression after the death of their son.
On the other hand, Hashim and Aliya's marital life is too suffering because Hashim is an unloving husband who is not willing to have children, while his wife has a serious urge to be a mother.
All in all, the drama holds a new story where we will see celebrities doing something new on-screen. Shamoon Abbasi seems, however, typecasting himself where he is seen doing similar roles in all his ventures.
Let us see how this drama turns out to be,
Wishes,
Nida Zaidi