Here I am, scratching my head and struggling to find the right words to explain what's happening in Dusri Biwi. Just so you know, I am the kind of person who always takes the worst possible scenarios into consideration but I have to admit that seeing Aisha and Farah (the former not knowing that the latter's her sautan) living together under one roof was something I didn't think of. It's not that I had some great expectations but HumTv's "Aahista Aahista" touch is making me go ballistic!!
I know it sounds boring but Amir's presence "frightens" Farah to death  (zzzzzzzzzz) and when Farah finally musters up the courage to go out to buy something for herself, she finds Amir following her but for a guy soo desperate, it's unbelievable how he didn't follow her into the store- bus gari say hi 'FARAH' chilla kar chalay gaye! This guy has got so much time on his hands- he is apparently or I should say, obviously jobless yet he owns a Corolla! Right when Farah thinks that her coast is clear,  she bumps into *drumrolls* Aisha! As vulnerable as she is, Biwi No.2 loses her consciousness but our Biwi No.1 comes to the rescue! Haha, not every day a biwi turns into a maseeha for the girl with whom she happens to share the love of her life, huh? So Aisha brings Farah home and lo and behold! Biwi No.1 & 2 are living under the same roof! Aisha recognized Farah instantly and on a serious note, I would like someone to remind me of the episode in which the two ladies actually met each other in person because it may be my weak memory that all I can recall are the phone conversations they had with each other.
Uss larki mein aisa kia hai sab ko uss say pyar hojata hai?
Thank you for asking it aloud, Ashi, isn't it a coincidence that we both were wondering the same thing???!? All I see when I look at Farah is a fed-up-of-life girl with obnoxiously scattered, half-dyed hair and a terrible frown, muttering something in her putting-to-sleep voice.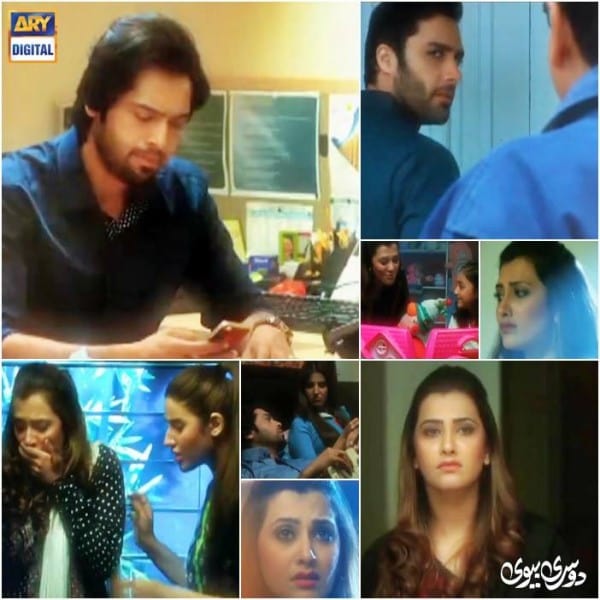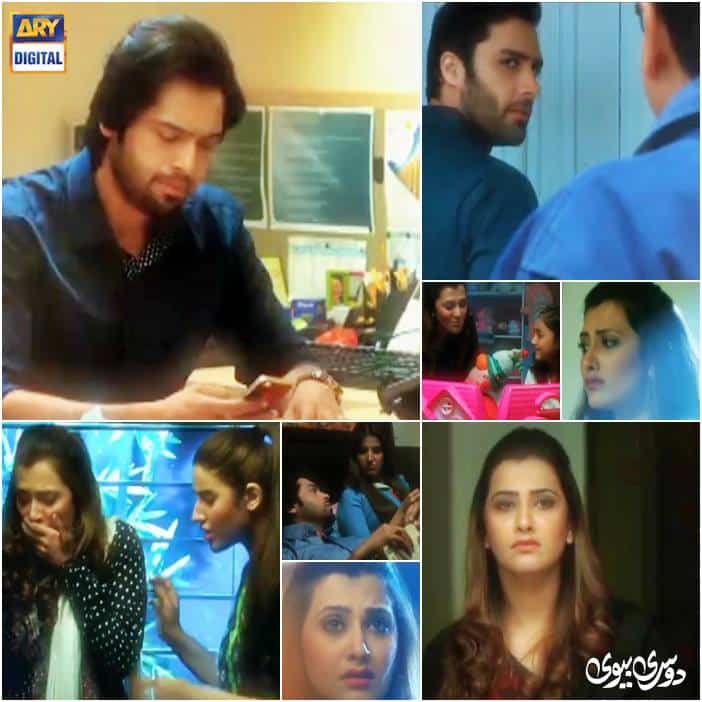 Tum 2 din say ghar say ghayab ho aur tumharay shauhar nay tum say contact karne ki koshish nahe ki? I was actually veryyy relieved when Aisha questioned Farah about her husband because considering Aisha's exceptional case of gullibility, it's actually a HUGEE accomplishment for her confined mind to point out the obvious! Also, just within two days, Saman has grown soooo close to Farah- this seems way too forced! I mean, what's the writer's point here- dusri biwian can be perfecttt step-mothers too?! I am running out of words to describe how detestable Hassan is but this time I'd really like to give Aisha a piece of my mind: ARE YOU INSANE? Agar tumharay shauhar kay ghar mein tumharay liye jagah nahe tou tum yaheen rahogi- meray saath! HELLO? Did it never dawn on Aisha that there are loadssss of other people, or to be more precise, 'blood relatives' who can take care of a girl abandoned by her hubby, for instance, ammi, abba, bhai, behen, chacha chachi, taaya taayi, phupo phupa, mamu, maami, khala khalu, dadi dada, nana nani!! Its soo unbelievably infuriating that Aisha doesn't even ask herself: why am I taking care of my piya's EX-colleague, I repeat EX-colleague?!
Bhai Jee's bharam tou uff! He is losing his temper and I laugh out loud every time I see him and Bhabi Jee on the screen- they're a good-for-nothing duo, you know. It was sooo hilarious the way he snapped his fingers and said, 'Mein tumhe apni behen ka ghar tabah karnay nahe dunga! Samjhi tum?' *snaps fingers*:P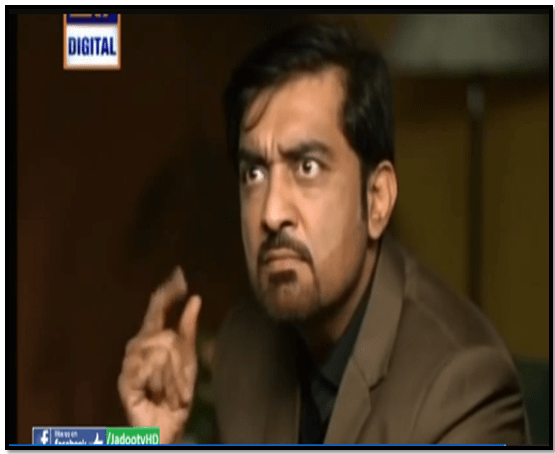 I always liked Hassan's friend for being the only voice of reason in this play but no no, how can the writer let us enjoy the experience of watching someone taunting Hassan? This friend offers some golden words: jaisa chal raha hai waisa hi chalnay do! See, this whole Farah-and-Aisha-staying-together thing is not ending anytime soon! You know, I am dreading the unthinkable: what IF IF IF after a lot of drama and rona dhona, they show Hassan, Aisha, Farah, Saman and the newborn baby leading a peaceful life in the last episode? I know it's tooo bad to be true but considering how kind and considerate both wives appear to be and how well Farah is getting along with Saman, I am having a veryy bad bad feeling about this!
Please do let me know what you think of the latest developments. :)
P.S: Since my papers are about to begin and they're not ending any time before 19th Feb, 2015, I will review Episode 12 & 13 together. I am so sorry but you guys are an amazing bunch of readers so I hope you understand :) Have a great day and yes, do wish me luck!
Maryam Mehdi