For me, the saving grace of this episode was Amna! Allah issay khush rakhay because after quite a long time, a character from this play actually spoke my mind! As far as I can recall, when Farah decided to marry Hassan, she was mature enough to foresee the consequences of her hasty decision but she herself 'chose' to live in a fool's paradise. I mean, she actually thought that she can live a picture perfect life with Hassan without disturbing his pehli family. And now when the horrible picture of getting married to an already married man finally surfaced, she turned into the biggest bechari of the season and now she wants to prove to the world that she can go to any extent to ensure the happiness of husband dearest and his pehli family! I am so glad that Farah has decided to move in with her friend, Amna because after years of living with a family of nut-jobs, it's beneficial for her mental health to live with a person who can talk some sense into her! And I was shocked when Farah pulled this irritatingly innocent face of hers and was like, 'Meri kia ghalti hai?' but God bless this Amna girl: Ghalti tou tumhari hai- tum nay ek shadishuda mard say shadi ki!
BUT apart from that, this episode was extremely painful to sit through. Sheheryar Zaidi and Amber Khan, the duo playing Farah's parents, irritated me to no end because to tell you the truth, there's nothing about them that gives me the impression that they're parents of two grown-up daughters because as amusing as it is, they are plain immature! When Farah's mom says, 'Tumharay abbu ko tou aqal hi nhe hai', I felt like saying kay Aunty Jee, aqal tou aap ki puri family ko nahe hai because these people make the worst decisions ever and then they cry a rivulet of tears, totally oblivious of how excruciatingly tough it is for the viewers to stand their OTT-ness! Bajjo poses to be Farah's best friend and what not but its unbelievable that she doesn't know the names or contact numbers of any of her sister's friends!
Saman can ask her mommy all sorts of ridiculous & senseless & pointless questions but when it comes to her daddy, can't she question the obvious in her oh-so-innocent voice: Papa, aakhir Aunty aap ki hain kia??!!?? I mean, Hassan actually asks his little girl to pray kay 'aunty mil jayen' and papa's obedient daughter actually does that!
Sorry, DB team, it's not sweet, it's not heart-touching, it's plain LAME! (see below)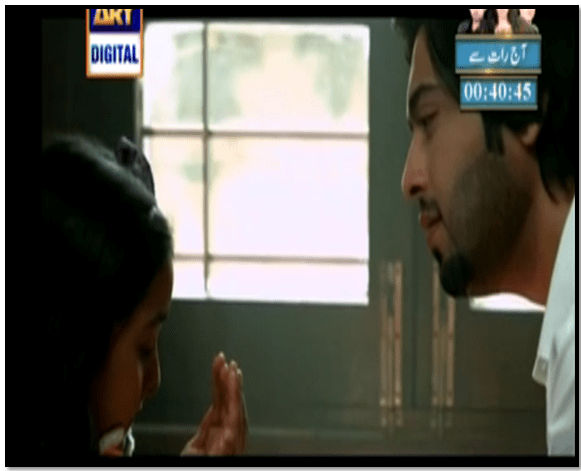 And then here comes Aashi- chalo bhui aaj tou bartan bhi toot gaye but to be brutally honest, I am falling short of words to describe how painful it is to see her whining, sulking, crying, face-palming AND then the laal laal apples on her cheeks are terribly confusing: how in the world does she get time to do her make-up when her life is a compete mess and absolutely NOTHING it makes sense?!
AND how can I forget the most 'exciting' part of today's episode? The ultimate crying competition between Biwi No.1 and Biwi No.2 and trust me, I think the director fell in love with Farah's effort-ful crying in the last episode and therefore the whole crying sequence was repeated all over again!!!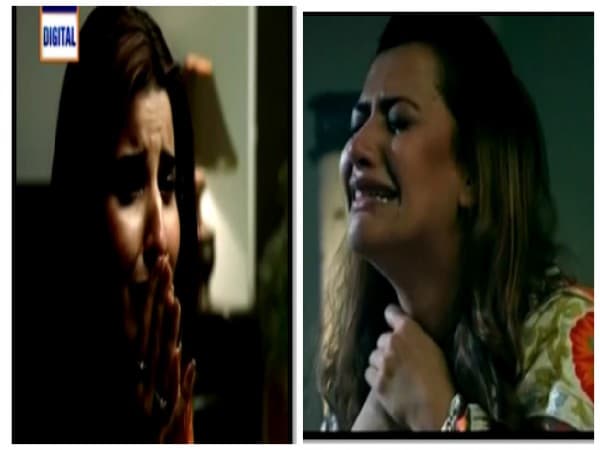 So this it for today. What do you guys think of this episode? And by the end of the episode, how many of you were like this: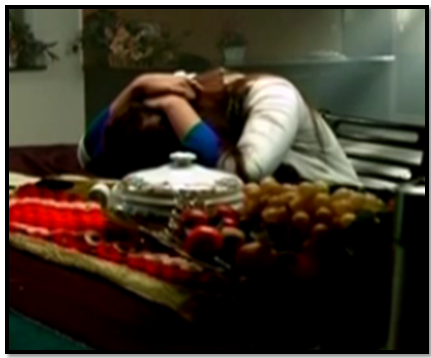 P.S: Since my papers are approaching, I'll be reviewing Dusri Biwi episode 17 & 18 together. Wish me good luck :) Take care, my friends!
Maryam Mehdi