Eighteen episodes down, and what I wouldn't give to see Dusri Biwi's last episode grace my screen! While the 17th episode had nothing substantial to offer (like the whole play itself), the 18th installment had a lot to reveal about the latest turn of events.
For a fleeting moment, I saw a 'glimmer' of hope that Farah will re-discover the ability to think things through thanks to the company of her sane friend and she'd somehow manage on her own without having to go back to Hassan because she is better off without a guy who has been despicably insensitive and from a materialistic angle, broke too! But wait- can a female writer stand a strong & self-reliant female lead? NO! To reunite Hassan with the love of this life, oh sorry, the second love of his life (the first being Aashi, remember, he loves both his wives, okay?), he has this accident which actually wasn't very severe, mind you, but khair, as soon as Farah hears about this, she goes back to her hubby dearest. So much for 'mein ab kabhi bhi waapis nahe jaungi!'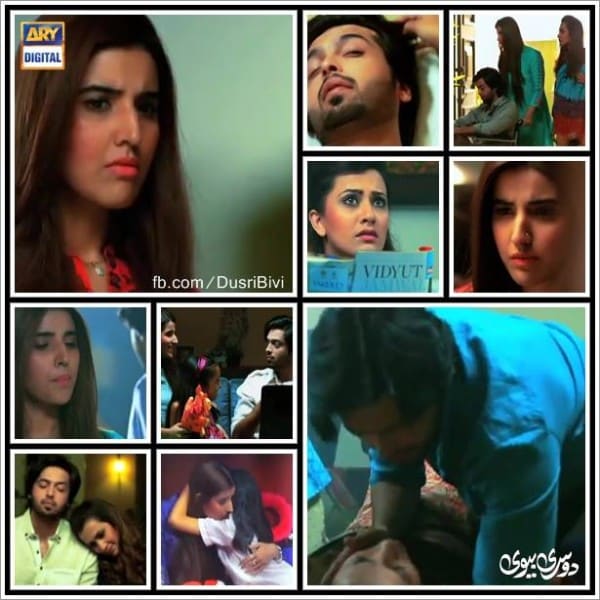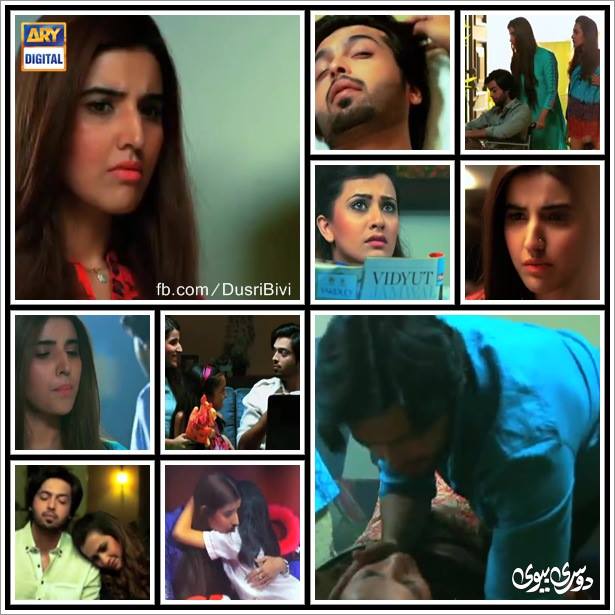 Hassan's accident actually worked like a charm because thanks to this, he got the love, care & affection of both his begmaat- there's his Biwi No.1 pressing his clothes while Biwi No.2 spoon feeding him- life couldn't get any better!
Trust me, I totally understand the fact that now that Hassan's no more loyal to her, Aisha's life has lost its meaning and purpose but if you ask me, her mood swings are excruciatingly painful! I mean, one moment she reacts as if she'd just storm off and never speak to Hassan again but right the other, she goes like, 'mein tou Hassan kay liye hi jeeti hun aur ussi kay liye khatam bhi hojaun gi.' (dialogues ka standard tou check karain ;P) Doesn't it always bug you when a female lead resents the fasaad ki jurr's second biwi more than the fasaad ki jurr himself? And I still don't get why Aisha chose to stay in the hospital for the sake of Farah because all she could do was move here and there like a bhatki hui badrooh!
It's definitely not Hareem Farooq's best performance, not that I blame her- Aisha's character lacks depth and the dialogues are carelessly written.
I remember how plays like Aahista Aahista, Izteraab, Bari Aapa & Humnasheen showed extremely submissive, docile and too good to be true second wives but I must say that when it comes to being a sacrificial lamb, Farah surpasses them all big time! I feel that the writer will not be completely satisfied until and unless the viewers unite & shout with all their might, 'YES, Farah is the MOST MAZLOOM & BECHARI wife of all time!!' They don't want us to feel for Aisha as much as they want us to shower our sympathies on FARAH! Well, this time around, Farah tries to commit suicide so that Aisha, Hassan and Saman can have their 'happy ending'. Just to remind you guys, Farah was the 'other woman', wasn't she? Even if her conscience is bugging her now, it's not like she didn't know what she was signing up for! Hassan aur Aisha ki family disturb honahe rahi, in ki family disturb ho chuki hai!!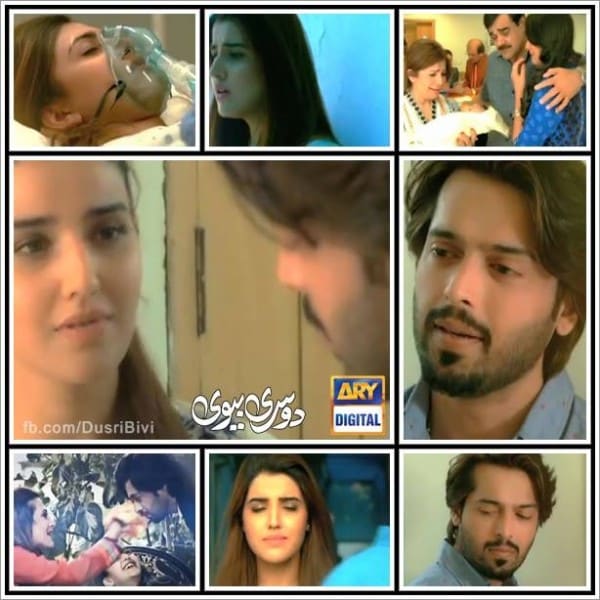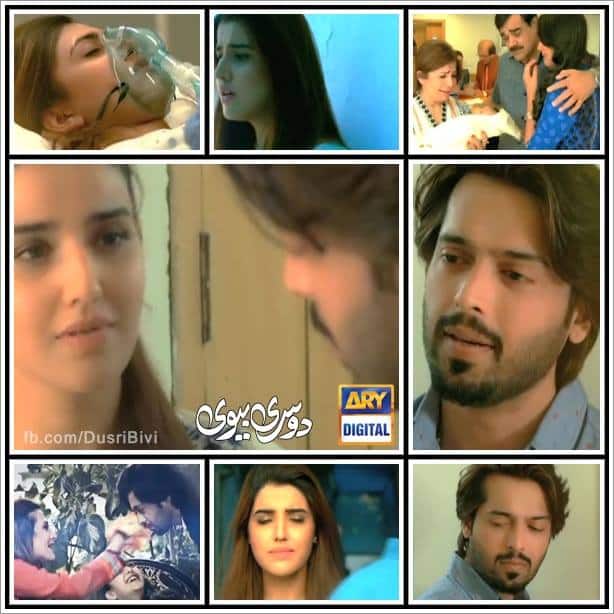 Heyyyyy, kitnay dinon say BHAI BHAI BHAI ka shor tha aur ab pata bhi nahe chala kay its BHAI OR BEHEN? If it's a girl, I can already predict Saman saying, "magar aap nay tou kaha tha kay aunty BHAI gift karain gi!" Saman's mind is as twisted as her father's- I mean, she simply refuses to stay with her Mamu and Maami, even though the poor souls have dedicated their whole lives to the well-being of Aisha and Saman, but as strange as it is, she is truly, madly, deeply in love with this recently discovered AUNTY! Well, Farah's condition is very critical but her child is alive and healthy which means that there can only be two upcoming scenarios and both of them are pathetic to say the least. One, Farah might die and Aisha would take care of the child as her own. Two, Farah might survive and like I said somewhere before, Hassan+Biwi No.1 & 2+Saman+BHAII=WeAreAHappyFamily!
I would like to comment that by the end of the latest episode, they actually managed to capture that dusri shadi has created nothing but a mess- Hassan, Aisha, Saman, Farah and her family- they are suffering in one way or another and as Hassan's friend rightly puts it, "Dekho kaun kaun jal raha hai iss aag mein!" So I guess I can commend the writer for that ;).
Share your thoughts on this!
Maryam Mehdi