It is indeed a sad point in my life, or in the lives of dramaholics like myself, when I have to ration out my drama watching to an episode a day because if I were to watch both episodes of two dramas airing one day I may not have anything to watch the next day. I know there are quite a few dramas on air that a lot of us really like and appreciate but only a handful seem to be on my watch list nowadays. Yet, the reason for my critique is nothing sophisticated or fanciful, rather can be likened to just a fussy toddler who will refuse to eat certain things, well just because!
A drama serial's success rides on several factors such as the script, director, visual effects – the works. Which brings me to one factor that for me can pose as an instant deciding factor as to whether I want to follow that particular drama or not – the people (actors and actresses) in the drama. I will not make this article about my favorite actors and actresses but rather about those actors and actresses that you see far too often nowadays and how I (we) feel about them. Please note that this is entirely a product of my own brain (and heart – and eyes – and ears, you get the idea!). It would be almost impossible for everyone to like what I like, or dislike what ideas I may dislike because well, it is not as if we are talking about biryani here that everyone would have a universal positive opinion about  Having said that, it is with a pathar on my heart that I admit here I am a parent to a species that does not love biryani. Another sad fact of life, but there it is. And before I digress here, let me split up my article as follows based on the title – Ek baar dekho hazaar baar dekho…..(although the title suggests classification based on looks lol, I will focus on the acting prowess and skills instead.
Errm, no thank you!
Ah, where do I begin? Sometimes I see it coming. A new supporting actor/actress in one drama and switch the channel, same face and I know I will be resigned to seeing the same face almost everywhere soon. That does not necessarily have to be an entirely bad thing if the said person can pull it off which would be the second part of this article.
Aiman and Minal Khan
So, I get they are cute. I guess. But the made up faces, long curls, sulking and flouncing from one serial to the next over the past few months makes me wonder if I am missing anything – if I were not to see them act ever again. From Khaali Haath, Sun Yaara, Zindaan and now Hari Hari Churiyan these two sisters seem to be the flavour of the month – and I am not feeling it.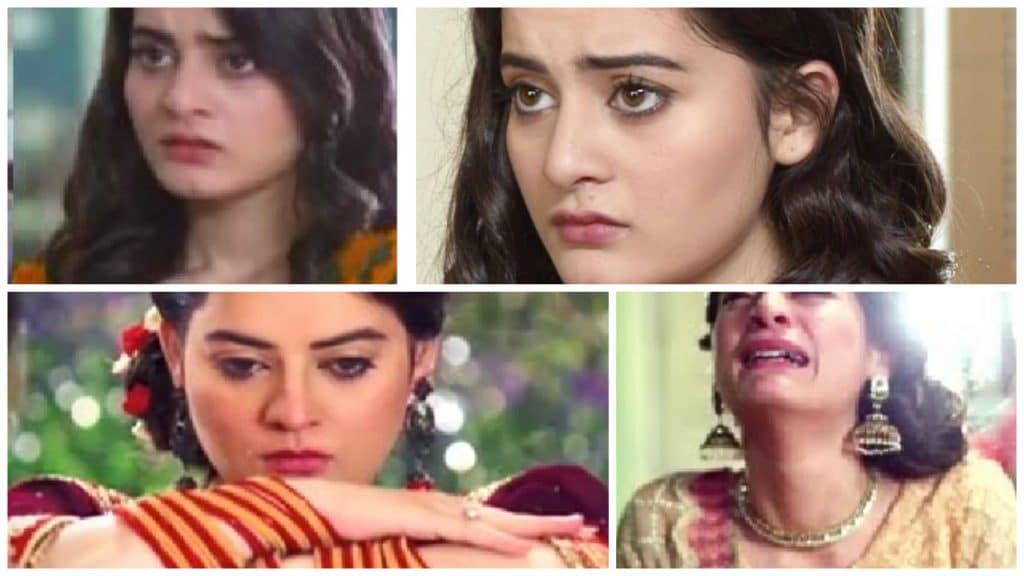 Sheroz Sabzwari
So I get that we do not see too much of him on TV – and that in itself says it all.
Noor Hassan
The deep voice and head tilted at one angle is all I have learnt to associate with this actor in the past few years. He was consistent in his appearance and acting at least but failed to make a mark. I almost mentally resign myself to expecting nothing new from his acting when I see his face amongst the cast of a new drama – and he never fails to prove me right. Ah well, except that one drama where gravity decided to have a dance at his expense and the only difference was when his beard was a bit longer and his hair skewed upwards – Be Aib was it? What bothers me is that every drama I view I see Noor Hassan and never the character he is meant to be portraying.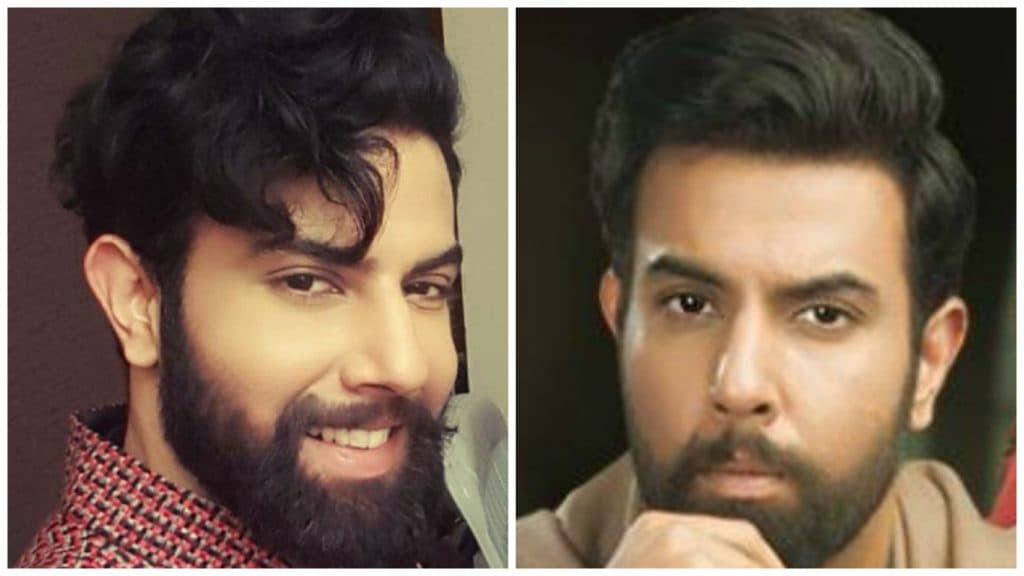 Faisal Qureshi
There was a time when many of us, myself included would make it a point to watch a drama if Faisal Qureshi was starring in it. So, I would never have imagined myself including him in this list but then here I am. Whether it is because of the characters he has chosen to play recently (Dabbu Bhai in Mera Yaar Miladay, man of questionable sanity in Zakham or whatever he was that he was in Waada and Rang Lagga) -sadly he offers nothing new anymore.
Kubra Khan
She is beautiful, yes and impressed most of us with her acting in Sang e Marmar. I watched Muqaabil on and off and her acting was decent. But then throw in Andaz e Sitam and Alif Allah Aur Insaan and she seems to be everywhere and my beef with that is that I see Kubra and not the character she is playing.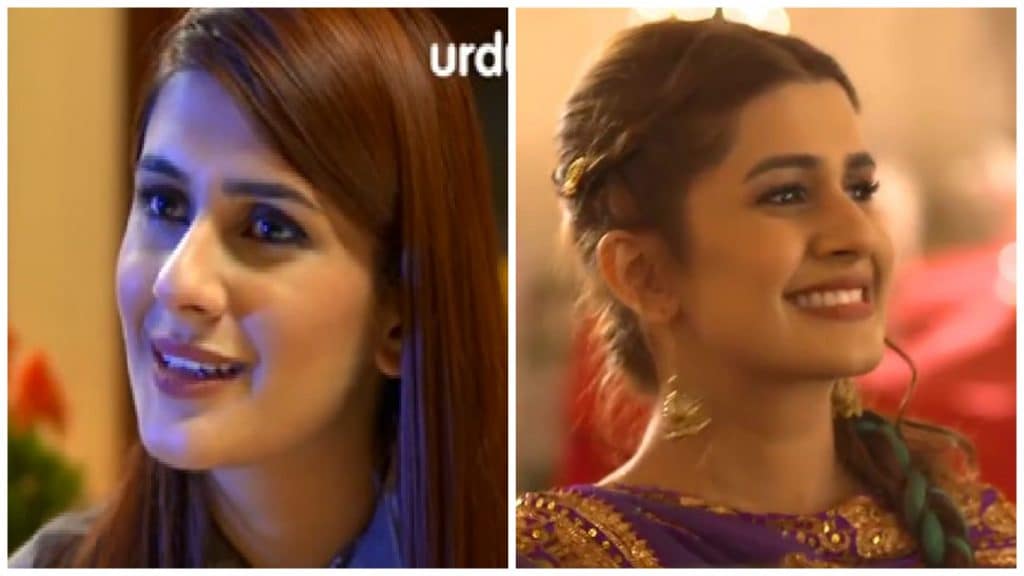 Junaid Khan
The only time I really liked Junaid Khan was in Sun Yaara and I can safely that is because that was one drama he did not have to act in. Rephrase – his character was based on his acting, if that makes sense.
Yes please!
And then you have those actors and actresses that may be appearing in drama serials back to back or even in a few at the same time, but one does not seem to quite mind because they can actually pull it off.
Sami Khan
That is the first name that came to my mind for this list. He has been around for a while and although he is a good actor he seems to be suddenly shining more nowadays. He is starring in three dramas that are on air nowadays and while I am regularly following two of them Be Inteha and Tere Bina, Fatima's reviews on the third one,Tau Dil Ka Kiya Hua makes me believe he is acting just as well in this one too. His portrayal of Sherry in Be Inteha is wonderful and his absence is sorely felt when his character took its leave from the drama.
Noman Ejaz
I had to think twice about this name. He is an amazing actor – no doubt about that. But then over the past year or so he has been appearing in a lot of dramas – some good, some not as much. But what made me add his name here is that each role he performed – he owned. The evil pir in Dumpukht, gunda in Bhai, Da Jee in Sang e Marmar, exasperated scornful husband in Laut Kay Chalay Aana and now in Rungreza – he delivers each time and his acting is never lacking.
Bilal Abbas
I was impressed by Bilal's acting in Dumpukht. It all seemed so effortless and again in Saanp Seerhi. Although he seemed to be taking on only drama at a time but then with Rasm e Duniya still on air and now Rungreza and more projects in the pipeline, he is a promising addition to the drama world – and pretty easy on the eye too, if I may add!
Not ek and not hazaar – but somewhere in between!
This category is more in line with my personality. Not very passionately against or in favour of most things but moving safely and calmly along with the flow of life. While they are good actors and actresses in their own right, you do not see them often enough to make you want to see them even more – or want to never see them again!
Rabab Hashim
Another actress who has been around a while and has grown on me over time. Yes, her acting does not seem to offer anything new each time but for some reason – it works. For me at least. I particularly like her acting in Tumharay Hain at the moment.
Agha Ali
Well, because I kind of need to keep seeing him. On air. Just because. On a serious note, it is very hit and miss with Agha Ali. There are dramas where there is more focus by the director I suppose on his hair or dressing etc such as Andaz e Sitam and now Be Inteha but then he is also able to give very decent performances in dramas such as Tum Yaad Aye and Tumharay Hain.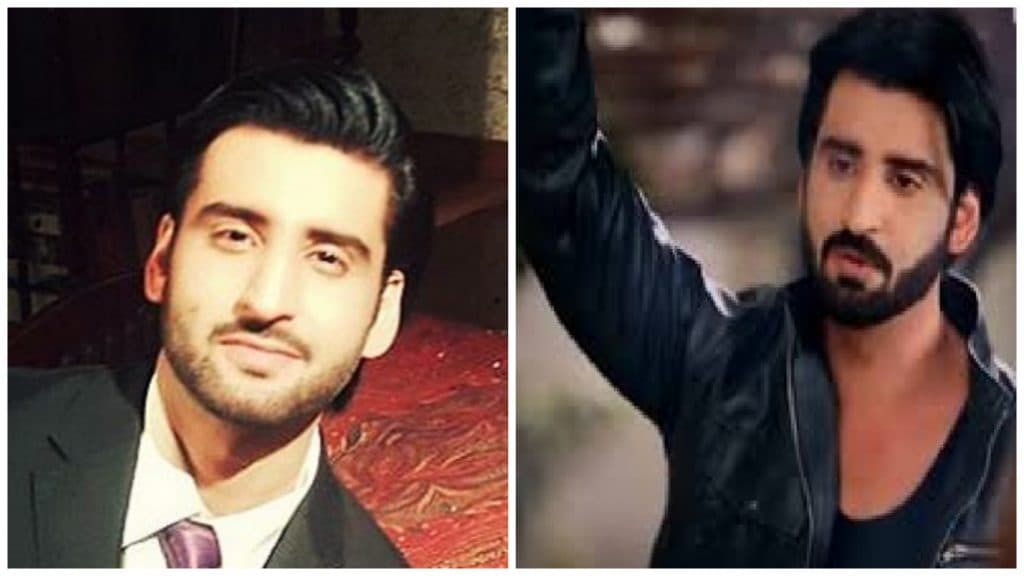 Sehr Afzal
I would have at one time penned her down as an underrated actress and maybe still can. She was convincing as Zainy in Tum Yaad Aye and her acting was also effortless in Thora Sa Aasman. She is performing in two dramas that are currently on air at the moment, Amaanat and Muhabbat Khwab Safar but since I am not following either I can not comment on her acting there.
Ali Abbas
I initially could not watch Ali Abbas without hearing his real life father speak instead – something which was dramatically minimized in Kissay Chahoon. I enjoy watching him act (for the most part) since his characters are very diverse – from the bechara husband in Titli, to the good for nothing jerk in Laikin and the herb inspired character Basil in the recently concluded Khaali Haath – he keeps making small splashes that do not go unnoticed each time.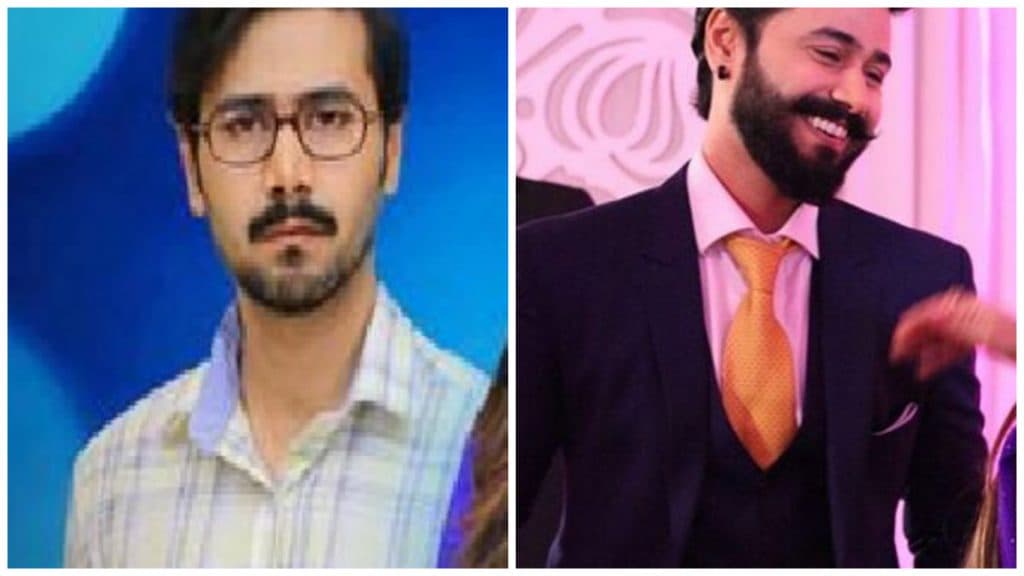 Naveen Waqar
Ah, I can already see a few raised brows and wrinkled noses and I would have been part of that group too till recently. While her acting does not wow you, yet she manages to hold her in own in her dramas of late such as Kuch Na Kaho and Be Inteha.
And then, you have actors and actresses such as the ones below that always make me say, haye Allah yeh phir?!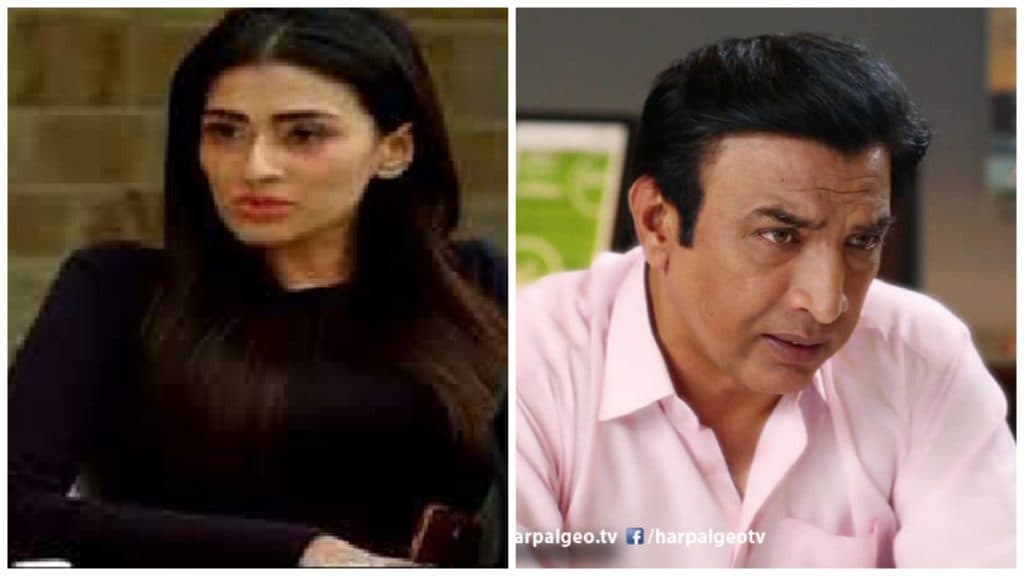 Please note that the categories above and the names are based solely on my own opinion – which I very happily and sensibly accept to not expect (!!) everyone to agree to. Which faces are you tired of seeing on screen and who would you like to see more of? Would love to hear your thoughts.
Kunwal Javid