I was really hoping that Silvatein would be the last drama in the long line of plays that focused on rivalry between sisters but unfortunately that was not so. I was really looking forward to the play Halki Si Khalish, primarily because for once it seemed like Mehreen Raheal wasn't playing the kind of roles she usually does and Javaid Sheikh is a personal favorite and also because I desperately needed something entertaining to watch on a weekday. Although, after watching Nanhi, I was quite apprehensive about watching another one of Javaid Sheikh's plays but I thought might as well give it a go. So, I made sure I watched the first episode when it went on air and was astonished to find out that this indeed was yet another play about sibling rivalry. This was shocking for me because I thought that the writers and producers should have figured out by now that people are not interested in watching more plays with the same theme.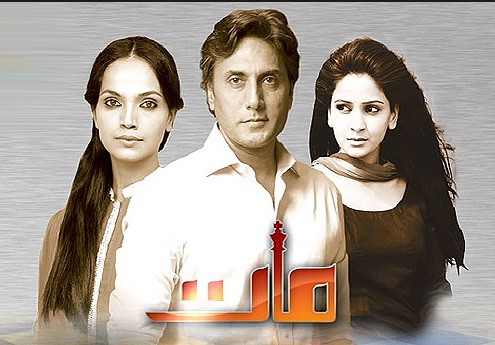 Why do I call the Sisters' rivalry track a formula? Well because right from the Maat days, the plays inspired by Maat have been following the same kind of formula. It is not just the sibling rivalry that is common among these plays but much more. I have to add here that even though the characters were very black and white in Maat but I was totally hooked on it. I found myself rooting for Aimen and hating Saman. The performances were very good, the story was new, it had not been done to death at that particular time and the treatment given to it was A grade. But that was then.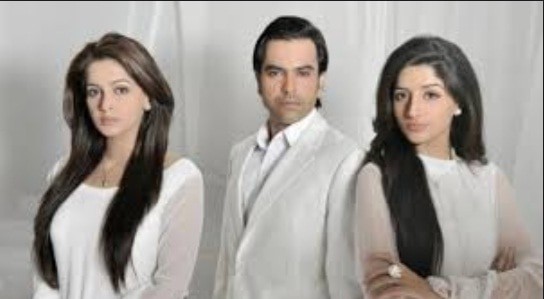 Coming back to the formula, the formula is that the older sister is always holier-than-thou and the younger one is just plain evil! Now how monotonous is that! At least the writers can add some "novelty" (not really) to the storyline by giving the holier-than-thou status to the younger sibling, not that it would matter but still talk about following the exact same "guidelines" so to speak but still it will be better than following the rules that were laid down by Maat. Bari Aapa drifted a little from the guideline by assigning the evil role to the older sibling and twisting the story a bit and it worked! Nevertheless, there were many dramas after Maat in which this "formula" was applied like Yahan Pyaar Nahi Hai, Aks, Silvatein and now Halki Si Khalish. Yahan Pyaar Nahi Hai was a story of cousins but cousins who had grown up in the same house like sisters. In Maat Aimen was the elder sister who very virtuous and Saman was the younger sister who was very materialistic and self-centered. In YPNH Haleema and Shumaila played the same roles respectively. In Aks Zohra played the older good sister and Zooni played the evil younger sister. In Silvatein Zeb is the honest, upright sister and Natasha is the younger one who is always plotting and planning. Now joining the league of these evil vs. good sisters are Raania and Rabia, Raania is the younger one who is very self-centered and Rabia is the good daughter who is very polite and submissive.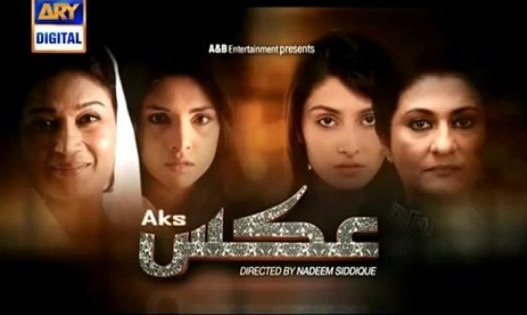 The second essential ingredient that is part of the "formula" is that the older sister always ends up getting married to someone who has some kind of a past affiliation with her younger sister or the younger sister develops an "interest" in her brother-in-Law. The crux of the matter is that the husbands have to be involved in this sibling rivalry in some way or the other. In Maat Aimen gets married to Faisal who actually likes her sister Saman. In Yahan Pyaar Nahi Hai the younger cousin-sister Shumaila ends up getting married to her Brother-in-Law Saim just because she is too jealous of her older cousin Haleema.  In Aks Zooni likes Shanawaz but Zahra ends up getting married to him and for that reason Zooni tries to ruin her sister's marriage! In Silvatein Natasha gets married to Bilal who actually thought he was getting married to Zeb and I think we all know how the two sisters got tied up in the same house later on.  The first two episodes of Halki Si Khalish revealed that this play was no different. Rabia is actually getting married to the man Raania was having an affair with! Surprise surprise!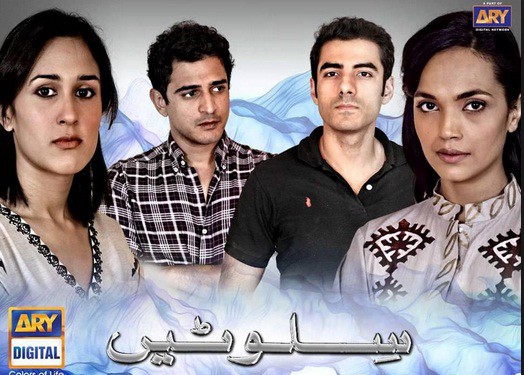 Another thing that is common between all these dramas is that the whole story revolves around the two sisters involved. There is hardly any side track; the writers are very focused on the sibling rivalry for some reason! I do not argue with the fact that there must be many such sisters like these in our society and everywhere else too but there are many more that get on just fine and have a more normal bond! I remember Zeenia and Serena's relationship in Tanhaiyaan Nayee Silsilay was a breath of fresh air. They had their disagreement and they were not perfect but they were such a good break from the good vs. bad sister scenario we see on our screens on routine basis now.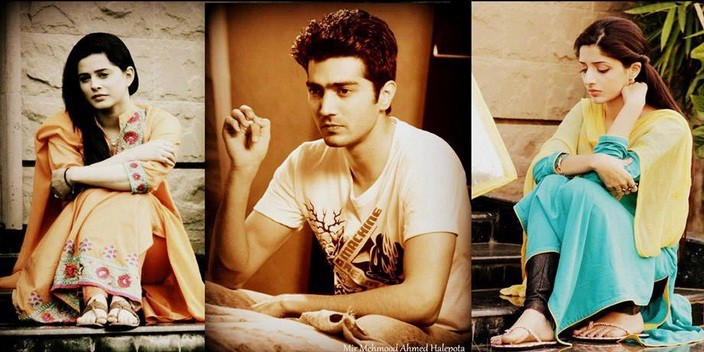 Honestly speaking the sisters' rivalry formula has been done to death and the writers should seriously think about making a play in which the sisters or even the women in general do not want to destroy each other. Aunn Zara is a step towards the right direction; the saas and bahu get along so well and even though the women in the house may have differences every now and then but they have a bond that one can actually relate to. Isn't that how it is in real life? Women of the household – sisters or not – sometimes argue and disagree but love each other all the same or at least are not out to destroy each other! Most often even if the sisters don't get along with each other, they usually keep a distance instead of dedicating their lives to taking revenge. Are you tired of the same sisters' story being repeated on your screens over and over again?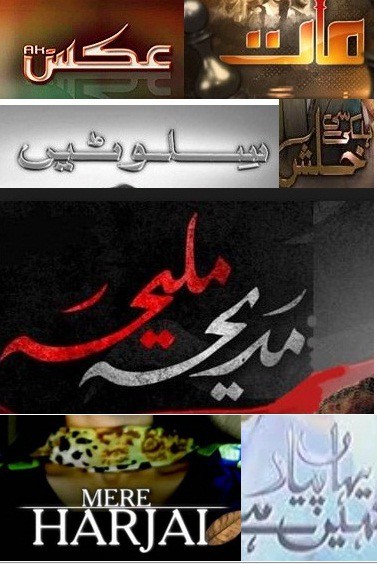 Fatima Awan