The real surprise and the twist we had all been waiting for came in the later half of this episode and I have to say that Muqabil continues to be amazing in so many ways even after all these weeks. The scene in the pool was beyond exceptional not only because it covered the most important development in this episode but also because of the way it was shot. The acting, camera angles, the direction and not to mention the location was right on point. The director conveyed everything perfectly through the expressions and gestures of the actors involved. This scene proved what an exceptional director Ali Hassan is because if he wanted he could have shortened this scene but then it wouldn't have the impact it had. The only thing which looked somewhat out of place was Mohsin Abbas Haider and Kubra Khan's perfectly styled hair after the intense scene in the pool. Other than that Mohsin Abbas Haider and Kubra Khan nailed their scenes once again. Both of them deserve tons of appreciation for giving this drama their best. Arman's reaction after he found out who had violated Pareesa when she was a kid was also shown brilliantly.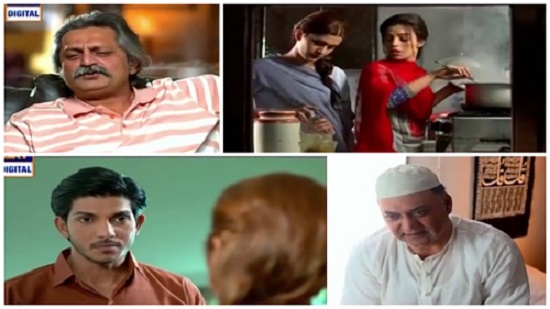 This episode opened with Pareesa's parents discussing how content they were with the way things turned out for their daughter thinking that she was finally happy. Everything was perfect in the first half, even Zubeida who is always complaining had few good things to say about madam for a change. The most important scenes were the ones in which Mahmood was shown content because he thought he had gotten away with what he had done to Pareesa! His conversation with the maulvi sahab was brief but it was very impactful. What maulvi sahab said to him was spot on and exactly what everyone wanted to hear. All this time Mahmood has been thinking about himself, how he can escape what he had done and whether he would be able to move on but he did not pause to think about Pareesa even once. He never thought about how he changed that little girl's life for the worst forever which basically goes to show that he isn't really "sorry" . That one line which maulvi sahab said should have been enough to make him reflect upon what he had done but that did not happen. He does not think he should be punished but he thinks he should be forgiven because he has been repenting for so long. Mahmood is another example of one of those people who twist religion to suit their needs. He has been asking Allah for forgiveness but he is not willing to pay for what he did! Asif Raza Mir has breathed life into a character which is not an easy one to translate on screen. He is at that stage of his career where he did not need to experiment with a role which was completely different from every other role he has played in his career therefore I am especially impressed that he made this choice.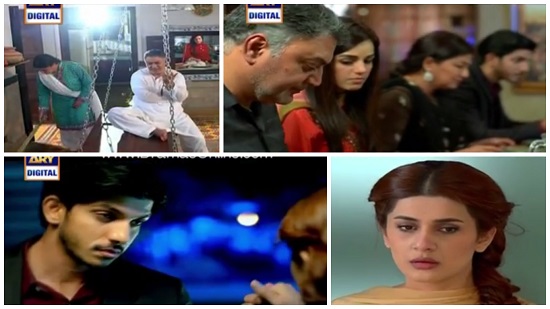 Pareesa's reaction was also covered in a realistic manner. One of the main reasons why Muqabil is one of my most favorite plays is that it is not only thoroughly entertaining but the story has always been unpredictable and logical. Saife Hassan and Saba Hameed's natural acting and the way their scenes were penned down and directed made their scenes enjoyable.
Everyone who gave up on Muqabil after watching the last two episodes, should tune into it this week and they will most certainly tune into it next week too! Can't wait to find out how the story unfolds from here on. This episode had plenty of scenes which could have been chopped down, I hope that the pace of the drama doesn't slow down now because so far Muqabil has been phenomenal.
How many of you watched this episode? Don't forget to share your thoughts about it.