Pakistani drama industry is full of talented actors and actresses, who have won our hearts many times with their awe-inspiring performances. In this article I would like to discuss and pay tribute to some of those actresses who have been with the industry for a very long time and it is always refreshing to see them on-screen. These gifted actresses are never going out of fashion and no one can replace them. Do share how you feel about these charming and talented ladies. If your favorite actress is not in the list please feel free to add new names.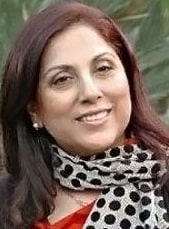 1. Samina Peerzada:
Samina Peerzada has mesmerized us with her flawless acting so many times that we always expect her to deliver, no matter what role she is playing. Nowadays she is the favorite naani/daadi on air but at the same time we see her in completely different roles too in telefilms etc. Samina Peerzada is beautiful, talented and charming. She started her showbiz career from films starting in 1976 and there was no stopping her after that.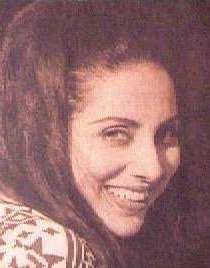 Samina Peerzada is not only a brilliant actress but has also directed a few plays. Even after so many years, she has not lost her charm. Samina Peerzada says that she , "considers growing old to be a positive experience because you learn more about life and its truths. Besides, I learned early on in life to wait patiently for things or rewards to come by. Therefore patience is the key." Samina Peerzada believes in having a positive approach and looks at the bright side of things. That has to be the reason that she got as far as she did. I found this really cute picture of Samina Peerzada, which I must share with all of you.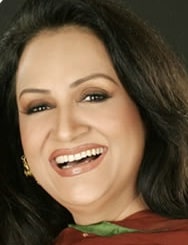 2. Bushra Ansari:
Bushra Ansari is Sharp, witty and versatile. She is also another actress who has been associated with the entertainment industry for a very long time now. She started appearing on-screen when she was only nine years old and has always felt very passionately about what she does. Bushra Ansari is not just an actress but also a singer, writer and a presenter. Lately she left us all spellbound with her performance as Saima Chaudhry in the Baraat Series and as Bilquees in Bilquees kaur.
Bushra Ansari is one of those very few actresses in our industry who did not limit herself to playing comedy roles only but proved that she was equally capable of giving serious performances. Bushra Ansari was asked in an interview what she would wish for if she was given three wishes, her reply was, "First, prosperity for my family, second, I'd spend my life with some dignity and third, that there should be peace in the city". Here is wishing this incredible woman load of success.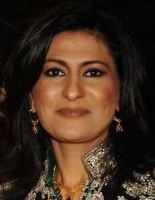 3. Saba Hameed:
Saba Hameed may not have been around for as long as the two actresses I mentioned above but she has done a commendable job right from the get-go and still is going strong. Saba Hameed has great potential, she has done comic roles and serious ones too but it seems like she is being typecast lately. Personally, I would like to see her in different kinds of roles so that her potential is exploited fully.
Any play which stars Savera Nadeem is a must watch for me. In fact I can watch multiple plays with her in them and not get bored, that is the power of versatility. Although, I do feel sometimes that Savera is very selective about her work and we don't get to see her on-screen as often as we would like to. Savera Nadeem started her career at the age of fifteen from theatre and now she is not just an actor but an anchor person and a director too.
Savera Nadeem is all for bringing about a positive change in the morning shows in our country and says "Morning shows, all over the world, are primarily meant to educate people and bring some sort of change in their lives. Unfortunately, in Pakistan, morning shows only provide entertainment. Since it's the viewers who demand entertainment, it's very difficult to get them to accept something different." She also wants writers to put an end to the saas bahu stories and that is probably the reason why she is so selective about her work.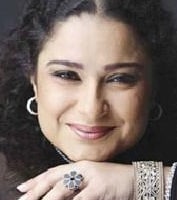 5. Sania Saeed:
Sania Saeed is also one of my most favorite actresses. I have watched some of her old telefilms like "Ab Tum Ja Sakte Ho" and "Putli Ghur" and her acting even at that time was truly inspiring. And the reason for that must be that Sania Saeed started her career from theatre too when she was only ten years old but now finds it difficult to take time out for theatre. Apart from acting, Sania is also a presenter and a very active social worker as well. According to Sania Saeed, "I don't just act but I always had some thing in my mind when I am doing any character, like there is somebody out there in real life whose character I am portraying." No wonder her performances are so close to reality.
Rubina Ashraf is also very selective about her work but whenever she chooses a certain character her portrayal is always perfect. I simply loved her as the authoritative Police woman in Pas-e-Aiena and the submissive roles she played in Mera Naseeb and Samdhan were equally powerful. Lately Rubina Ashraf has been playing the rigid mother on-screen in Talafi and Maseeha both; she had almost the same characters. But definitely looking forward to seeing more of her. She has an infectious smile and her acting is always flawless.

7. Samina Ahmed:
Samina Ahmed has the kind of confidence and maturity about her that truly makes her stand out in the crowd. She is not only an actor but a director and a producer too. Samina Ahmed was the first woman in Pakistan who opened her own production house and her very first venture "Family Front" was an instant hit. Samina Ahmed has done plenty of serious dramas too, although she is known more for her old comedy dramas like Akkar Bakkar, Taal Matol, Alif Noon,Such Gup and the Baraat Series recently. According to her colleagues, Samina Ahmed is very honest, fair, generous and kind hearted.
 Who says, actors have a shelf life…these exceptional actresses and many others like them have proved that talented performers always bring something new and refreshing with them. There are so many new avenues that they have yet to explore and I am not getting tired of watching them perform anytime soon. I have noticed that all these actresses are more conscious about how they perform and not about how they look on-screen and that self-confidence also has to be the key to their success. Many of the actresses nowadays put on heavy make-up even if they are going through the most tough times in plays and it is difficult for the viewers to relate to their characters because it seems too much like acting then.
What do you think about the list? Please feel free to add more names.
Fatima Awan.