Finally Bilal Lashari & Ammara Hickmat's grand and most anticipated feature film The Legends of Maula Jutt's trailer is out. The star-studded film's trailer launch was also experienced by the makers and the actors at a private and limited screening which was held at Ammara's place. Fawad Khan, Sadaf Fawad, Hamza Ali Abbasi, Gohar Rasheed, Bilal Lashari, Nasir Adeeb and Ammara Hikmat were presented at the excitement-filled trailer release. Mahira Khan & Humaima Malick were taken live on web-cam.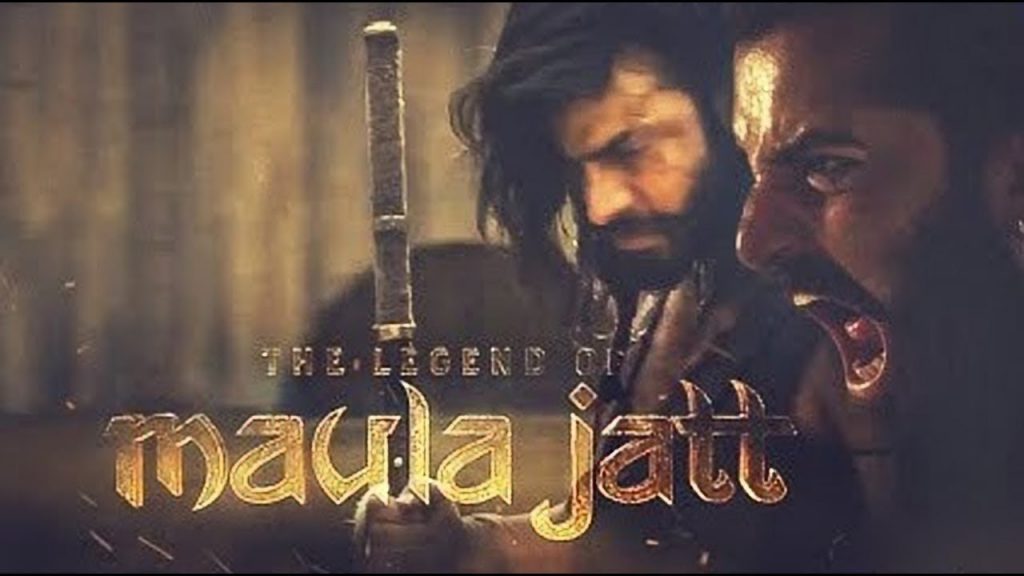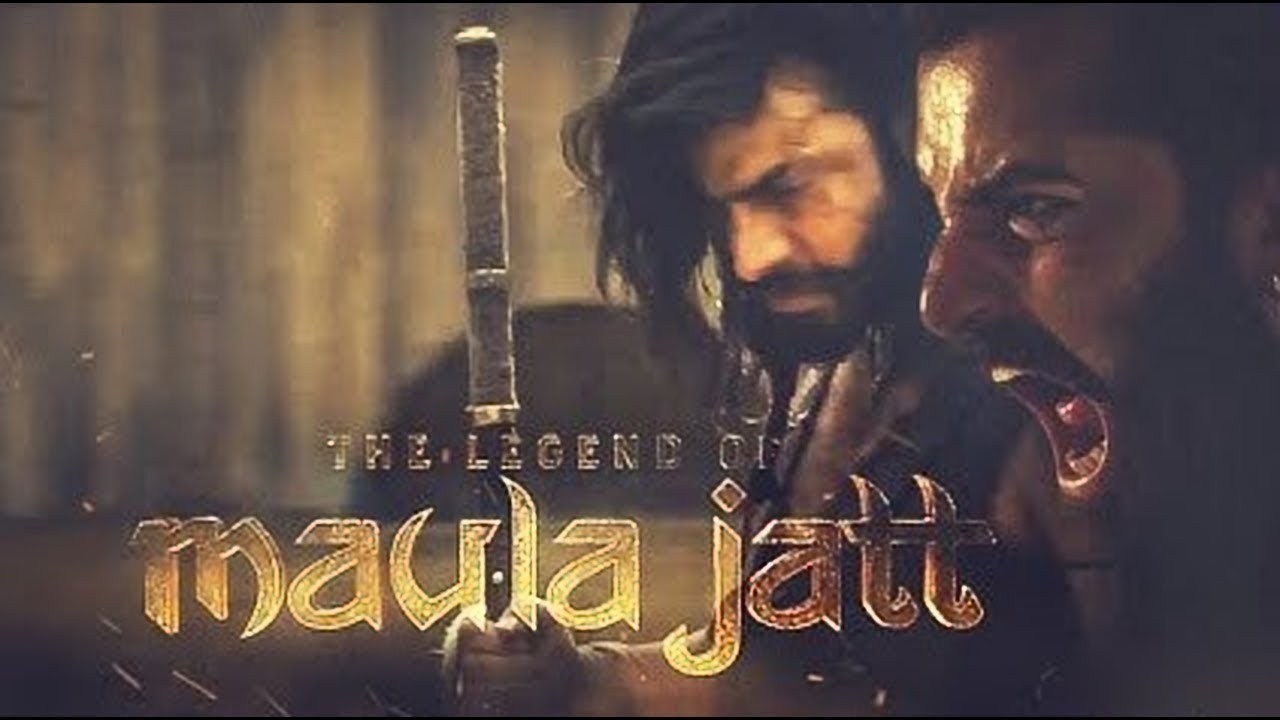 The team also expressed their excitement over the film after watching the trailer, they were happy and celebrating it. Hamza Ali Abbasi, Fawad Khan were keen in seeing public response which they were reading on YouTube. Humaima was emotional about it. Mahira and Goher were happy and excited. Ammara and Sadaf Fawad were enthusiastic too. Here is the beautiful private video of stars.
Fans were also super excited to see the stars' first reaction and they showered love. Fans from Pakistan and India showered love. Here are the comments of the people. Have a look!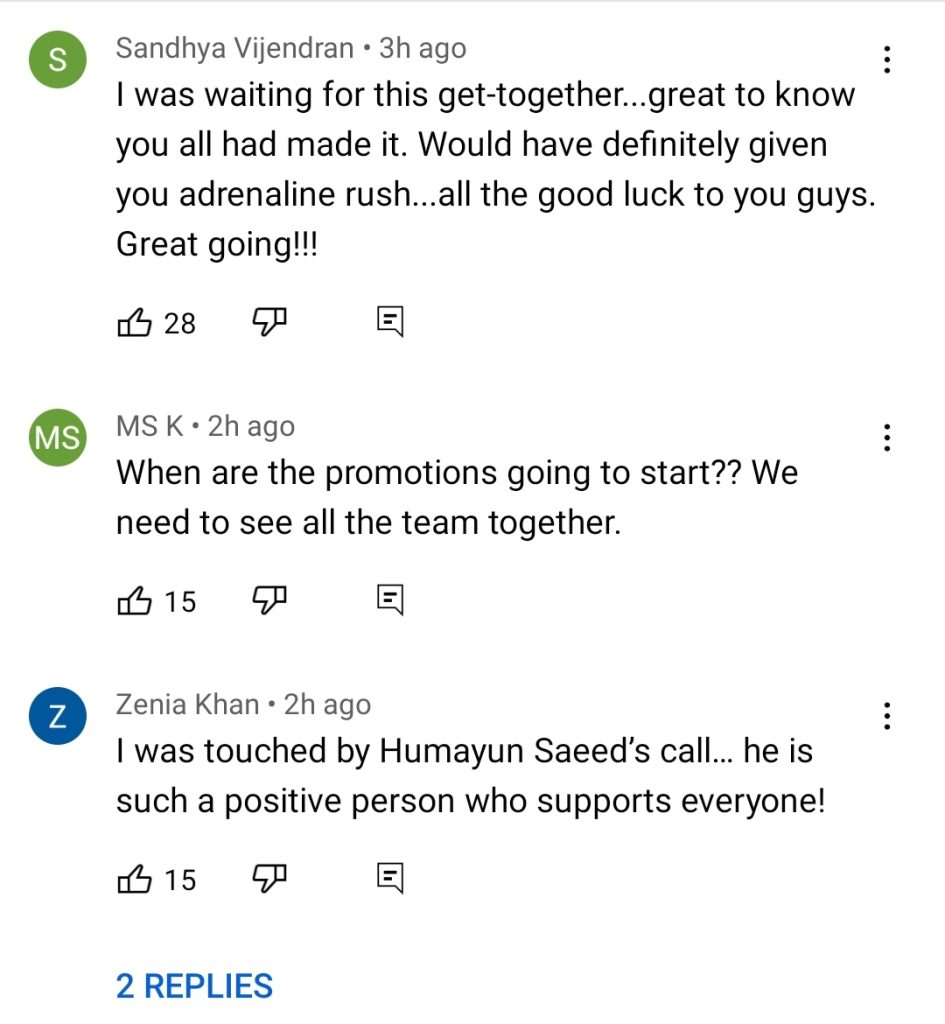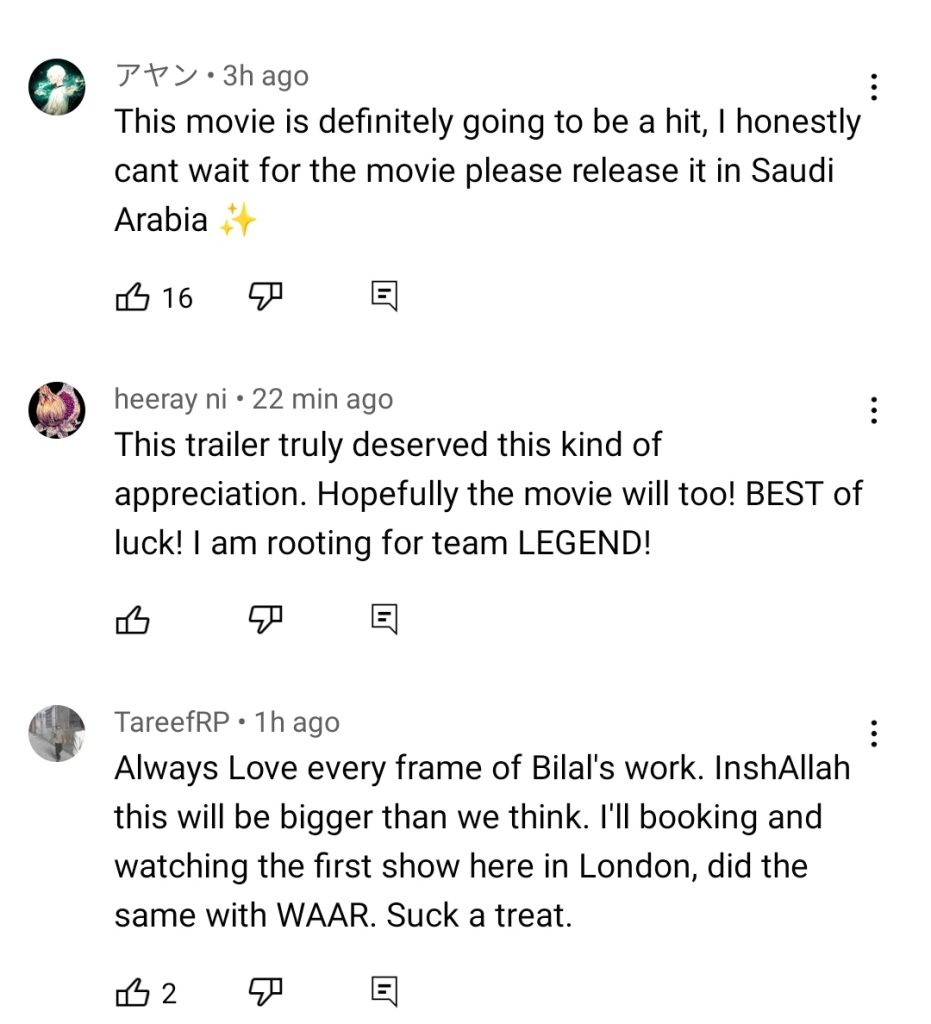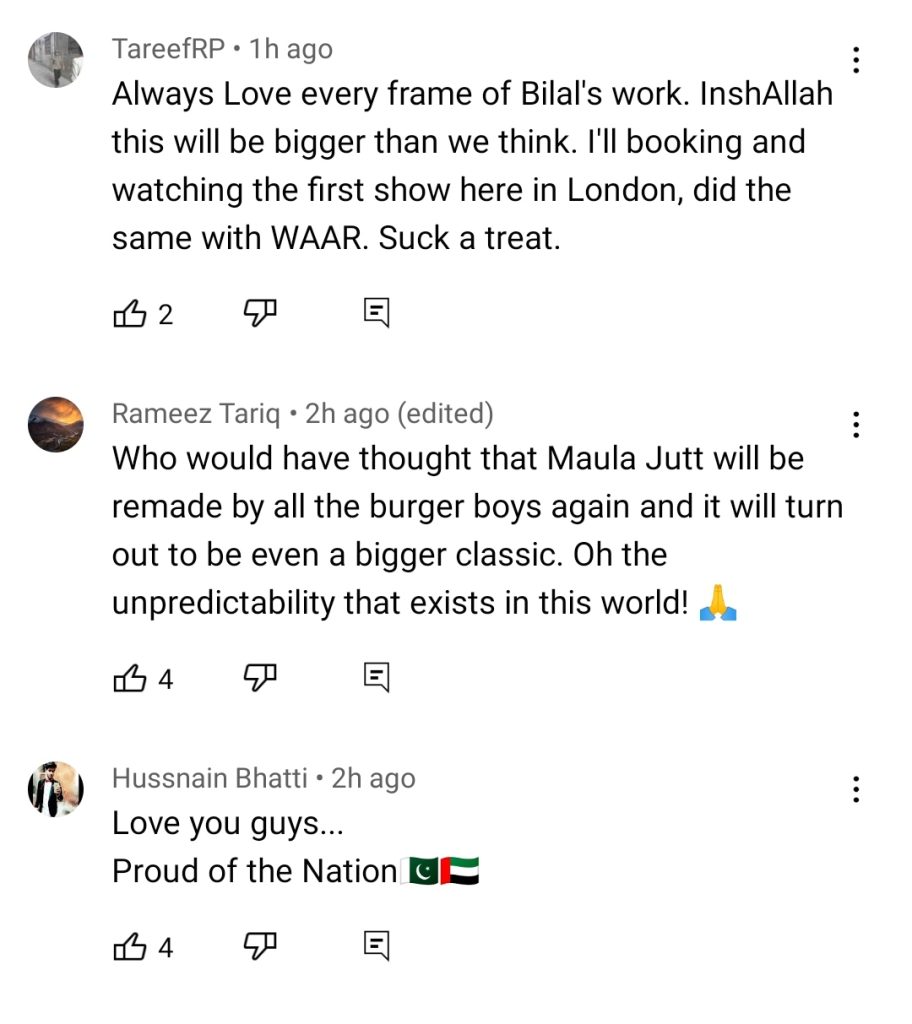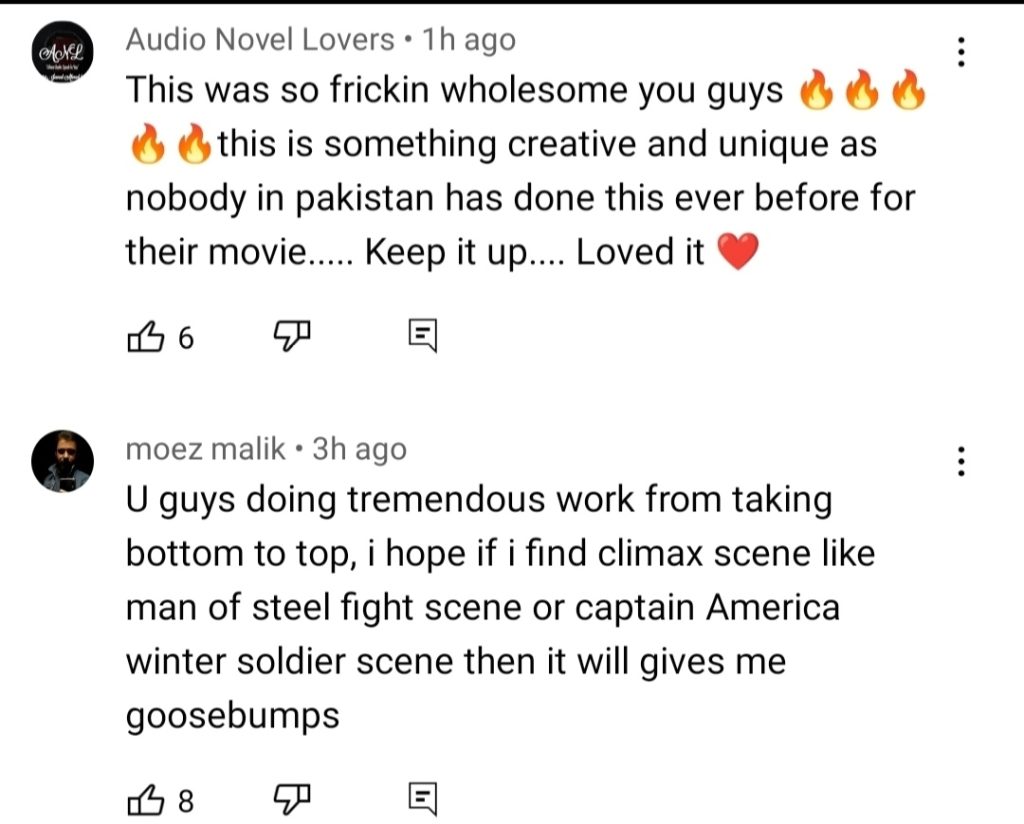 Did you like the video? Do let us know!