Maalik is an Urdu film released on 8th April 2016. The film screened for three weeks before formally banned by first the Sindh Censor Board and later the Federal Censor Board. The producer and director of the film Aashir Azeem went to High Court to challenge the ban where the hearing is still in progress.
Aashir Azeem the producer/director of the film announced to release the film outside of Pakistan on 26th August 2016, in Gulf Countries (UAE, Oman, Qatar, Bahrain), Australia, New Zealand and United Kingdom.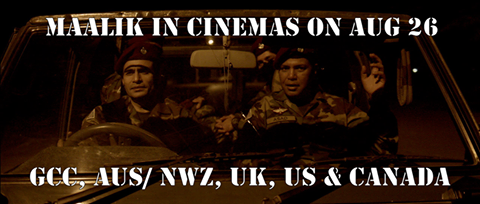 However as per Urdu Daily Jang, the Federal Ministry of Information, Mass-media Broadcasting, and National Heritage has ordered the Federal Bureau of Investigation (FBI) to stop any effort to export the print of the film abroad. In order to screen this film outside Pakistan its print must be exported following the due process. But this new order of the Federal Ministry of Information will impact the planned screening of the film outside Pakistan.
Here is the full news excerpt borrowed from Urdu Daily Jang 9th August 2016

Source: https://jang.com.pk/print/154425-todays-print
About Maalik
Maalik (مالک) is an Urdu film released on the 8th April 2016. The highlight of the film is the comeback of Aashir Azeem to almost after two decades. Aashir Azeem earned fame from the PTV Quetta center drama Dhuwaan (دھوّاں) in 1994.
The film received a mixed response on Box office and earned nearly 4 – 4.25 crore in three weeks of screening. After three weeks of screening it was banned by the Sindh Government and later Federal Government.
Film: Maalik (مالک)
Release Date: 4th April 2016
Starring: Ashir Azeem, Farhan Ally Agha, Sajid Hassan, Hassan Niazi, Adnan Shah Tipu, Bushra Ashir Azeem, Ehteshamuddin, Rashid Farooqi, Mariam Ansari, Tatmain ul Qalb, Lubna Aslam, Erum Azam, Pakiza Khan
Directed by: Ashir Azeem
Written By: Ashir Azeem
Produced by: Media Hub
Genre: Politics | Action | Thriller | War
https://www.youtube.com/watch?v=9ew2dSv99JA
Rashid Nazir Ali