Express media is a prominent media house, it consists of Urdu Daily Express, English Daily Express Tribune, TV Channel Express News and Entertainment Channel Express Entertainment.
Express media house might be successful in news field but its entertainment channel has not been much successful to attract viewers. Some major dramas it aired includes Talkhiyan and Turkish drama Manahi aur Khalil. The channel started in 2012 with much expectations but gradually it is seen telecasting mostly foreign content consisting of turkish and indian dramas and shows. Earlier three channels of Express media group were shut down due to financial crisis, these include Express 24/7, Hero TV, Times TV.
Starting from 14th January 2014 Express Entertainment has launched a new season of Pakistani dramas consisting of some big names. The drama timing is 9 p.m. to avoid competition with other channels. Here is a look what channel is offering now.
Chor Darwazay – Every Friday 9 PM
Cast: Talat Hussain, Syed Jibran, Madiha Iftikhaar, Kashif Mehmood, Urwa Hussain

Mohabbat Zindabaad Every Saturday 7:30 PM
It is a comedy sitcom cast include: Nabeel and Uroosa Sidiki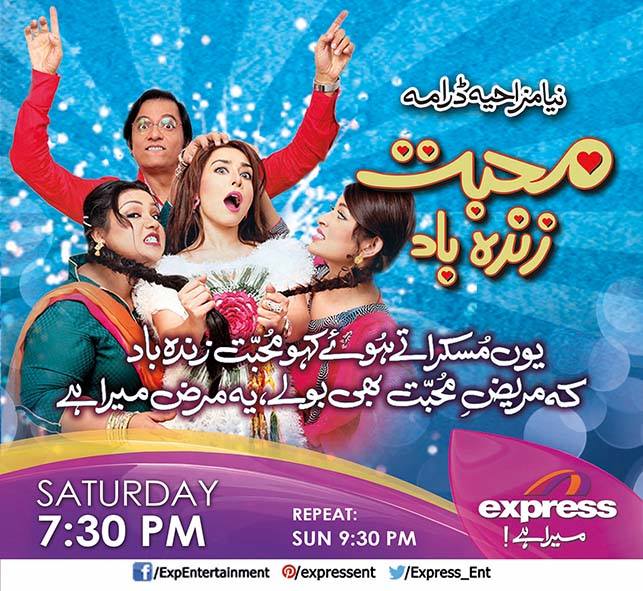 Jhooti Every Monday 9:00 PM
Cast: Danish Taimoor, Maira Khan
Gumaan, Every Tuesday 9:00 PM
Cast: Junaid Khan, Neelum Muneer, Arij Fatima
Dil Majboor Sa Lagay Every Wednesday and Thursday 9:00 PM
Cast: Nauman Ejaz, Nauman Masood, Zainab Qayyum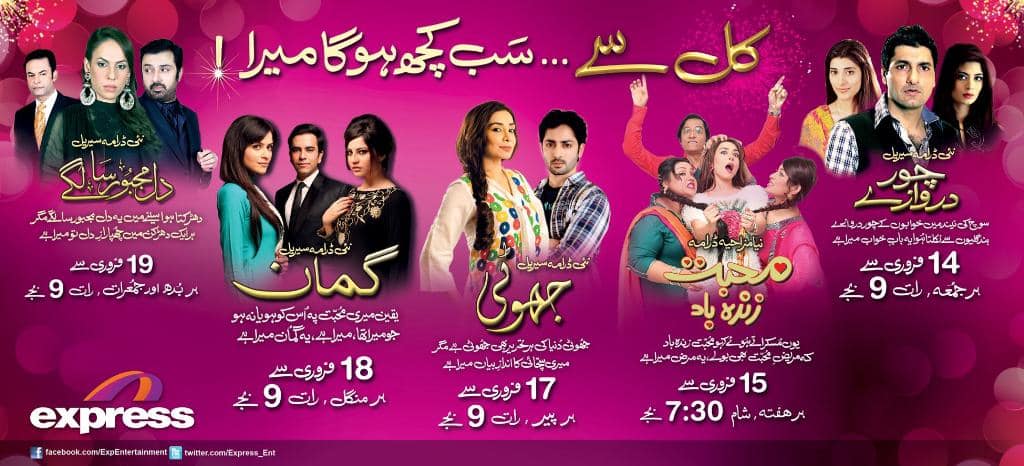 Rashid Nazir Ali