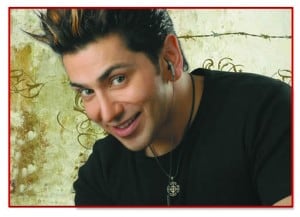 After the immense controversies, Fakhir Mehmood's last song 'Kuttay Bhi Tum Say Achay Hain' eventually got under fire! But hang on fans, Fakhir has put a reverse gear to his uplifting singing as he is all good to go with a new-fangled song titled 'Kho Jaon'. The song is really festive as well as soothing and the idea of song is even more attracting! Theme of the song is 'Celebrate Beauty' which actually revolves around 10 different moods of girls to celebrate beauty.
The music video features nine stunning girls from Veet's Miss Super Model contest and the queen of all divas, film-star Meera. Holding all the aces, Meera remain the most eye-catching model amongst all by wearing Fahad Hussain's collection. Moreover, A Lux Style Award winner, Sohail Javed directs this video who is a famous leading light of his own floorboard.
Unleashing the rising bars of everyone's expectations, now you guys don't need to hang around anymore. The video has gone on-air on November, 16th almost on every major channel of Pakistan.
Fakhir has just rocked the floor ever since he entered the Pakistani music industry in 1992. He started out his career in a Pakistani musical group called Awaz, with Haroon Rashid and Asad Ahmed. This Pakistani pop band gained instantaneous fame with their first hit song "Janeman" and Awaz became the first South Asian band to appear on MTV. After producing three hit albums and popular songs like "Shawa", "Mr Fraudiay"
and "Janey Kaun Thi Haseena," the band split in 1996 due to conflicts of interest and this way Fakhir went to become solo artists.
But Fakhir sustained the long walk on his track of success and started working on his album 'Aatish' in July 2000 by releasing his 1st single in August, a national song 'Dil Na Lagay'. This national song has got an out of the blue hit and topped the music charts in Pakistan and since 2002 he has produced hit albums like Aatish, Sub Tun Sohniye, Mantra, and last year's Jee Chahey.
No doubt he has added up loads of victories and glittery fame in his singing calendar, we are wishing you for runaway successes.
Bang up job Fakhir!
Nida Zaidi