Fahad Mustafa came as Gulab this Eid ul Adha and won hearts all over Pakistan as well as overseas with his performance. People felt a connection to the character taking the film Quaid e Azam Zindabad as one of the highest grossers of the year 2022. Fahad represented Sindh Police in the film as it was based in Karachi.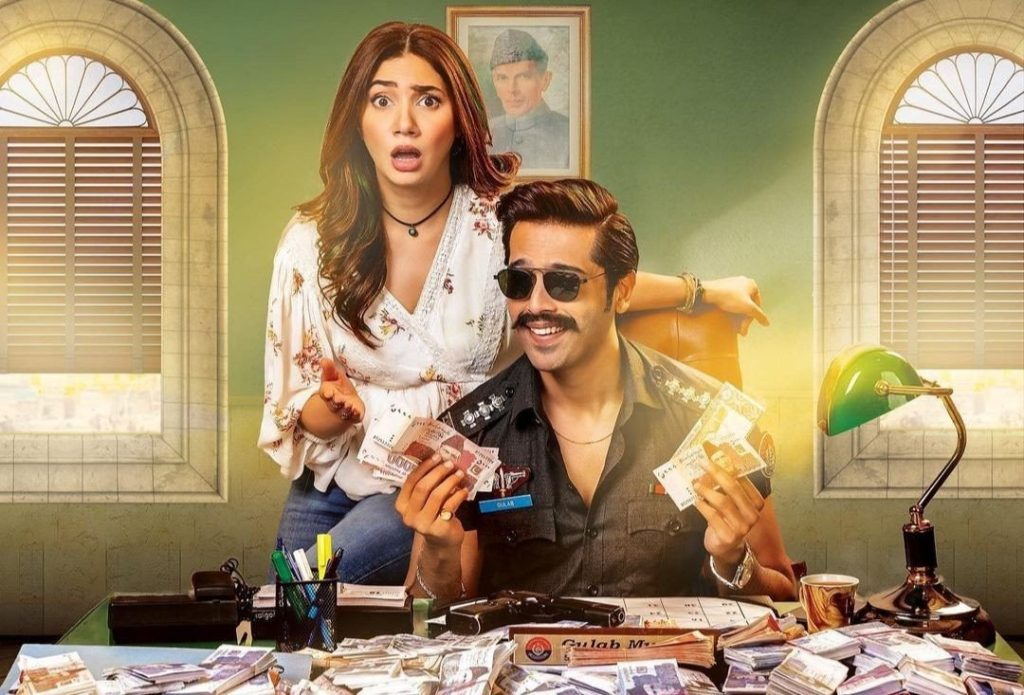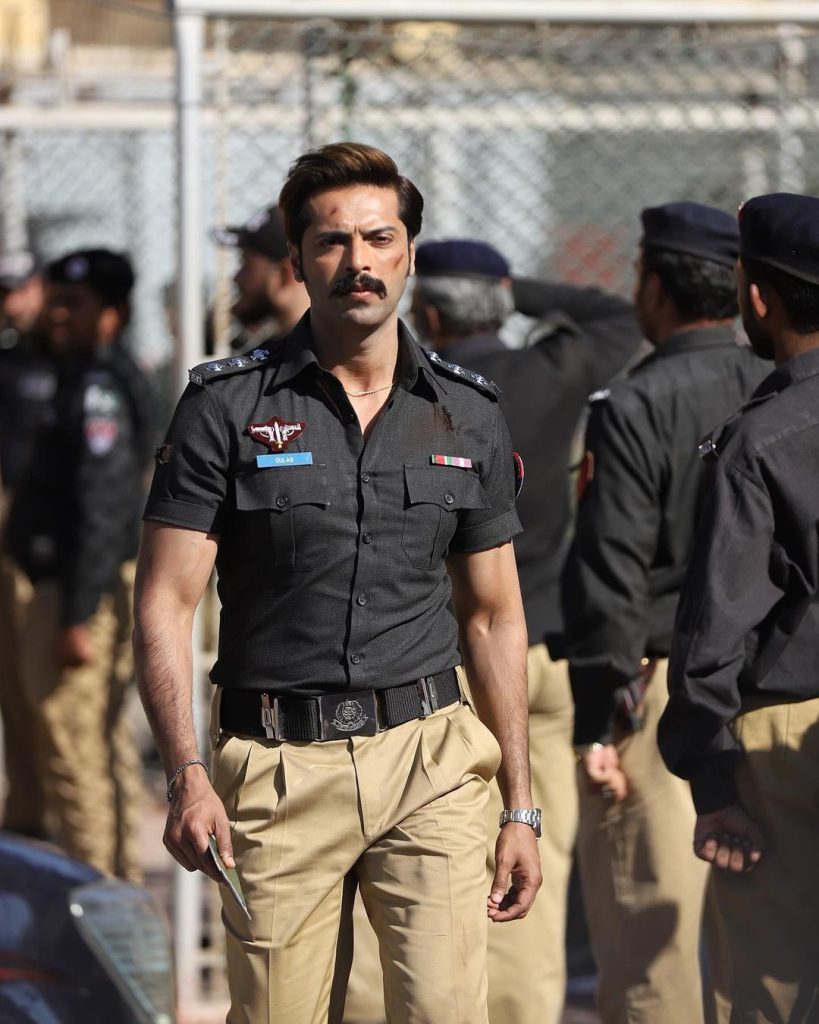 Now, Fahad Mustafa has become a real life police officer after playing the smashing Gulab in Quaid e Azam Zindabad. IG Sindh Police Mr. Ghulam Nabi Memon has given Fahad Mustafa the honorary title of Superintendent of Police making him an Honorary SP in Sindh Police. Fahad's friends and the producer and director of his film Nabeel Qureshi and Fiza Ali Meerza were also present on the occasion. Here meet SP Sindh Police Fahad Mustafa: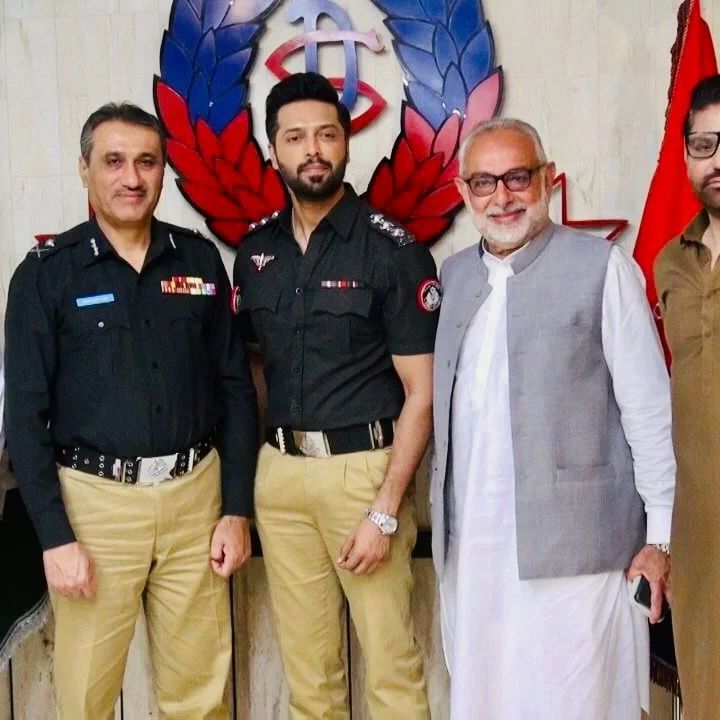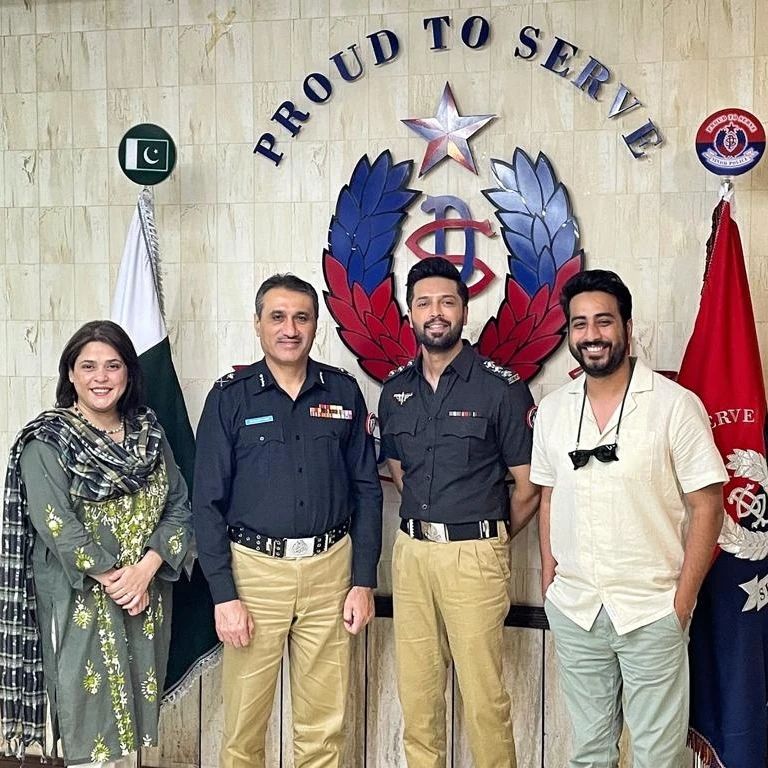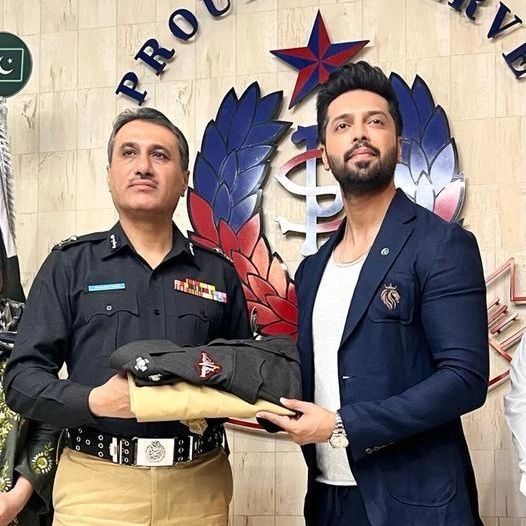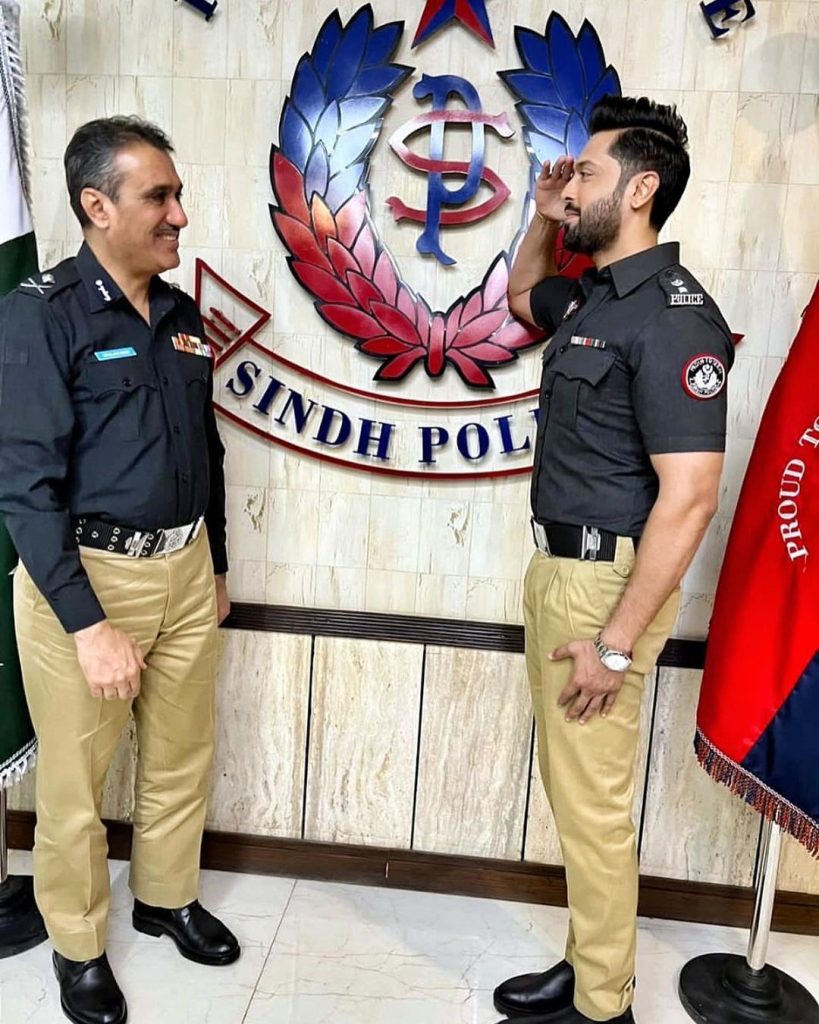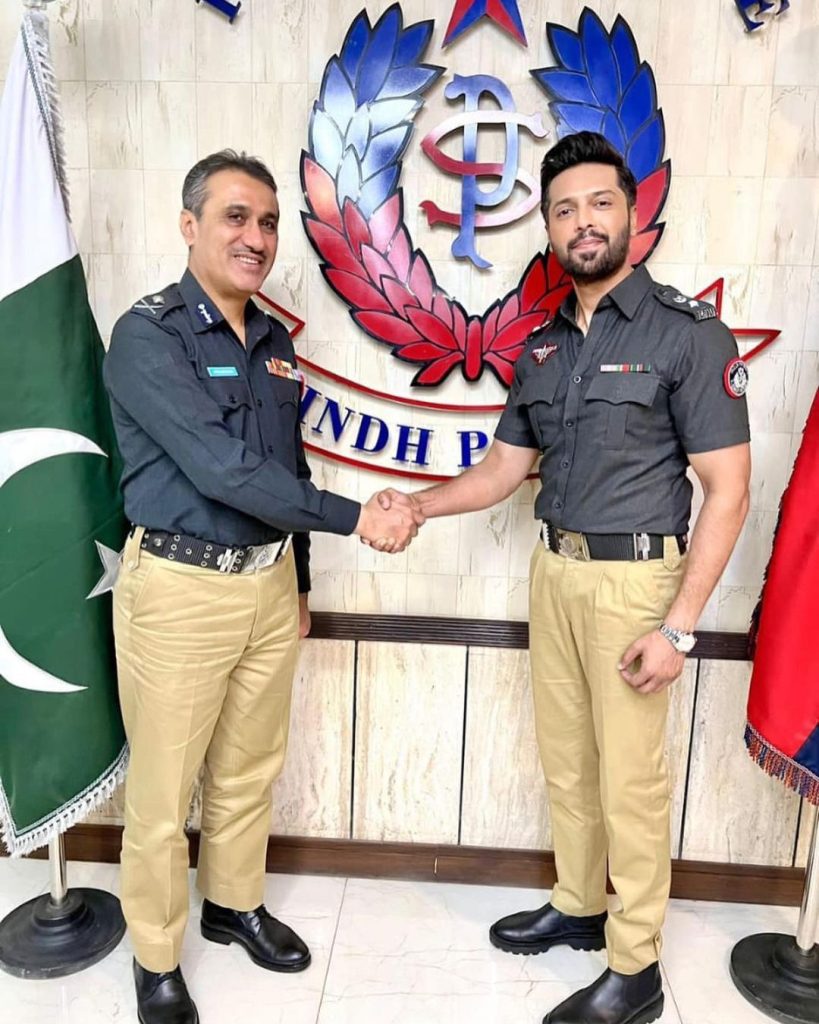 This is how excited Fahad is: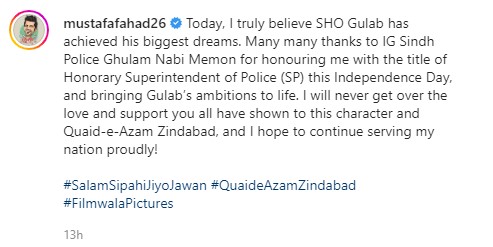 People were not very excited to see the news as many of the brave officers have gone unnoticed without any promotions. During the past year there have been attempted incidents of terrorism in Sindh where Police played a very positive role and saved lives. Netizens suggested that such an award could have been given to the brave heroes of Karachi Stock Exchange who foiled a suicide attack on the building while others thought that after cricketer Shaheen Shah Afridi was given honorary rank, this is becoming a trend. Here are some thoughts shared by the netizens: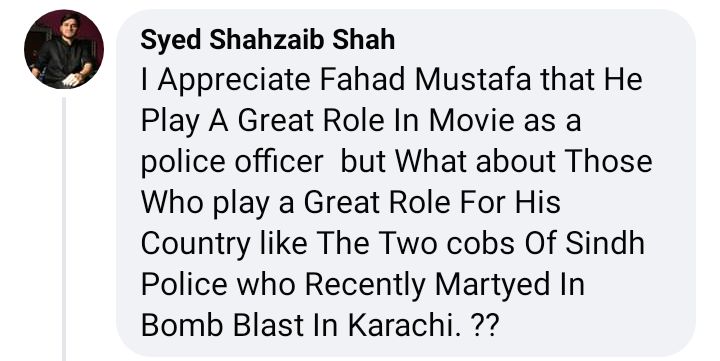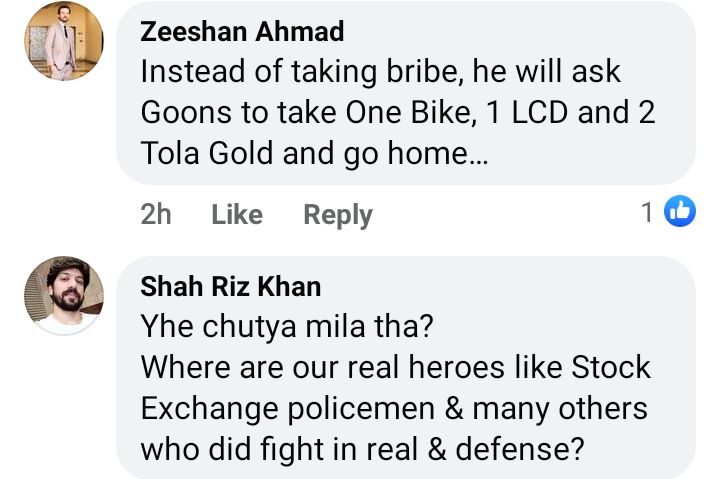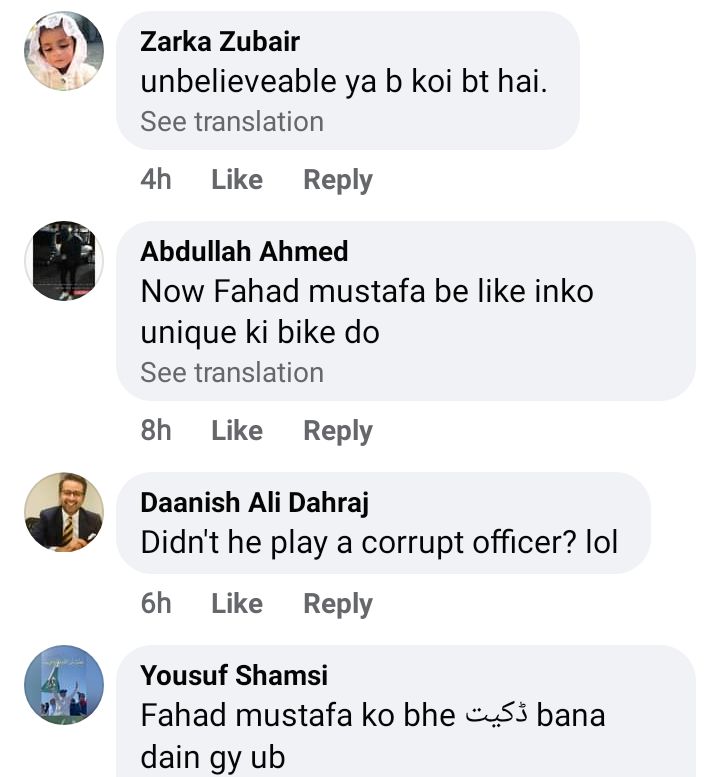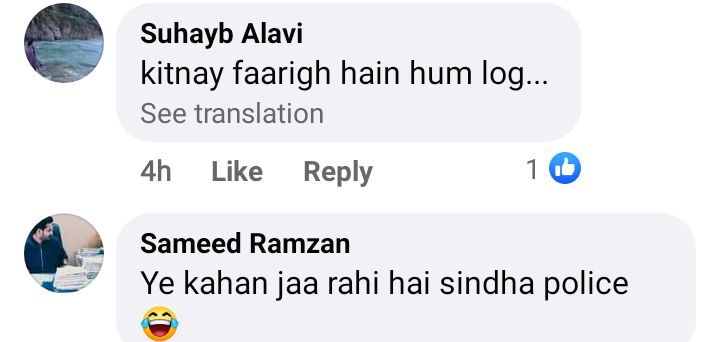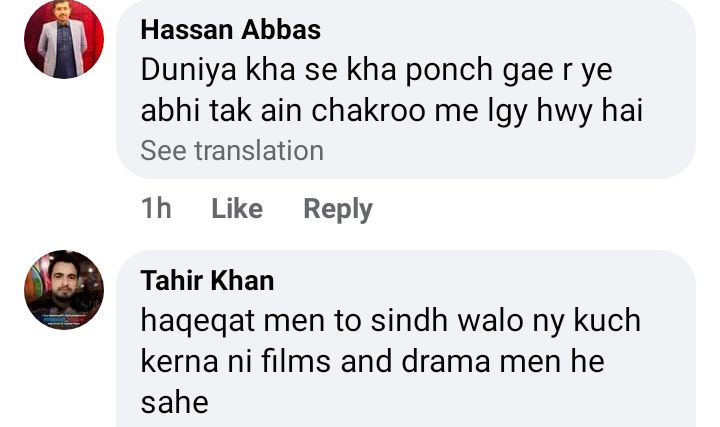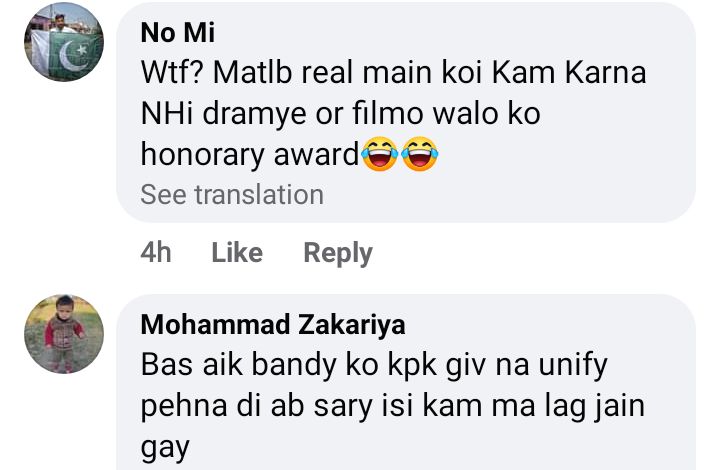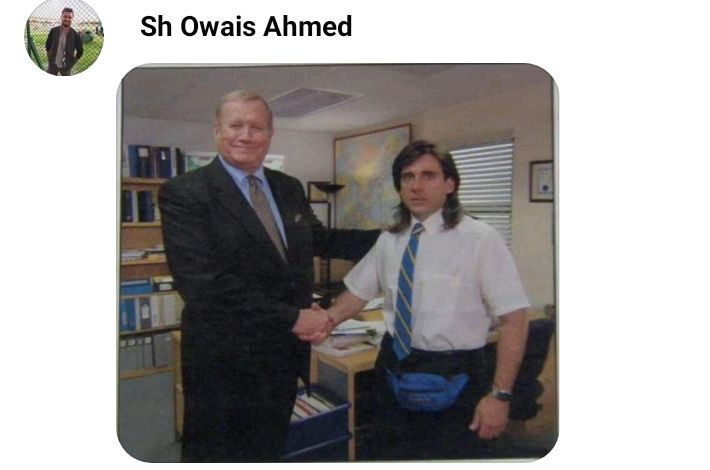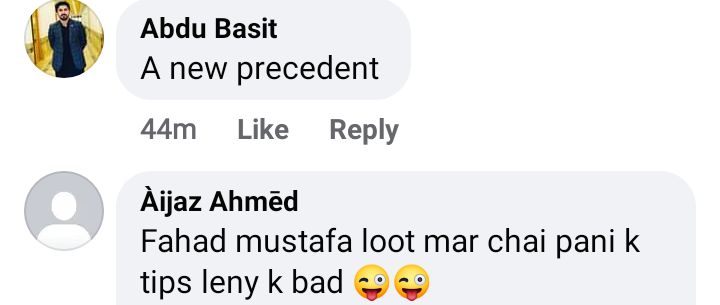 Congratulations to Fahad Mustafa on getting this prestigious honour from our side!