As we all know that the cricket fever is on and mostly the popular cricketers are found on sports channels for live transmissions during the matches, due to these interactions a lot of cricketers do share a very good bond with actors.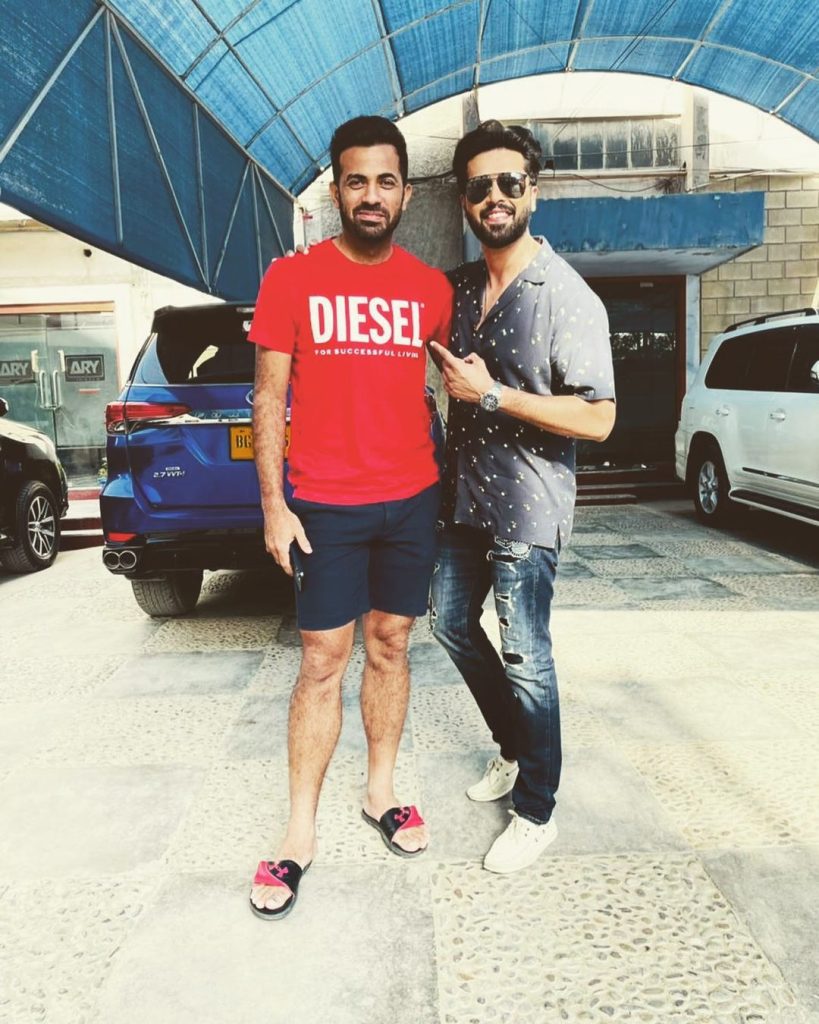 Recently, the beautiful gesture of love & care by Fahad Mustafa for brilliant cricketer Wahab Riaz will definitely win your hearts.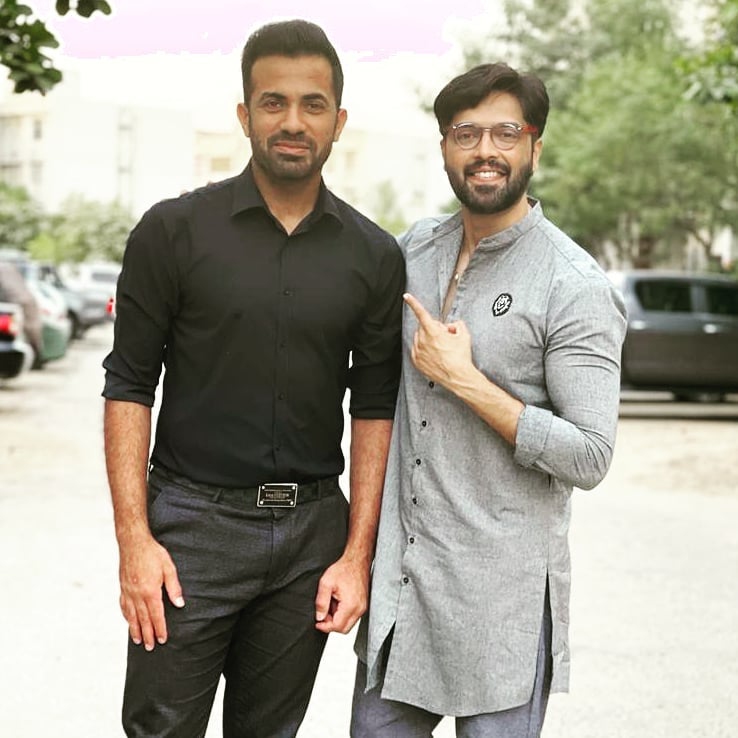 The cricketer Wahab Riaz is now a days living in Ary studios as he is one of the panelists for Ary Sports Channel ASports' show "The Pavilion". He daily does pre-match and post-match analysis along with Wasim Akram, Misbah Ul Haq & Waqar Younis.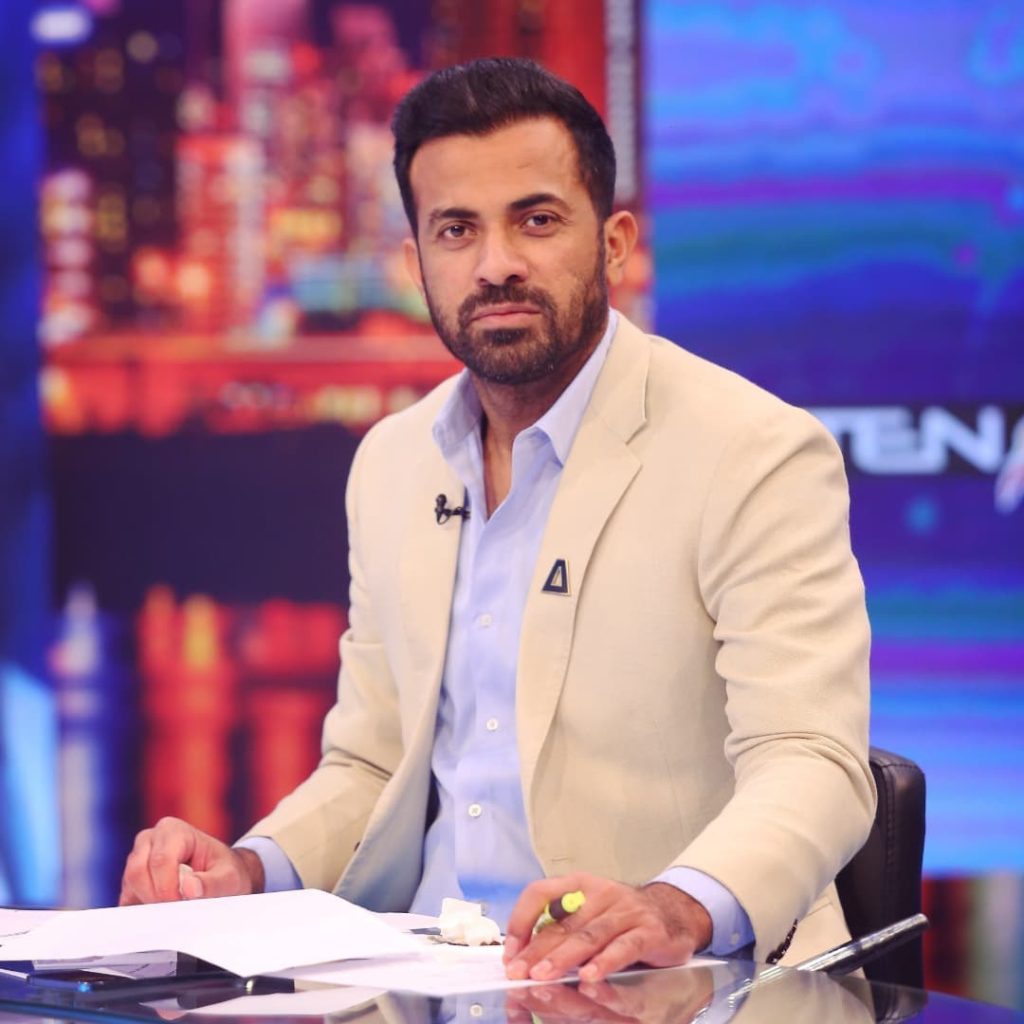 The NMA actor Fahad Mustafa texted his friend Wahab Riaz and asked him if he needs anything including car or something to eat, "if you need anything I will send you", said Fahad.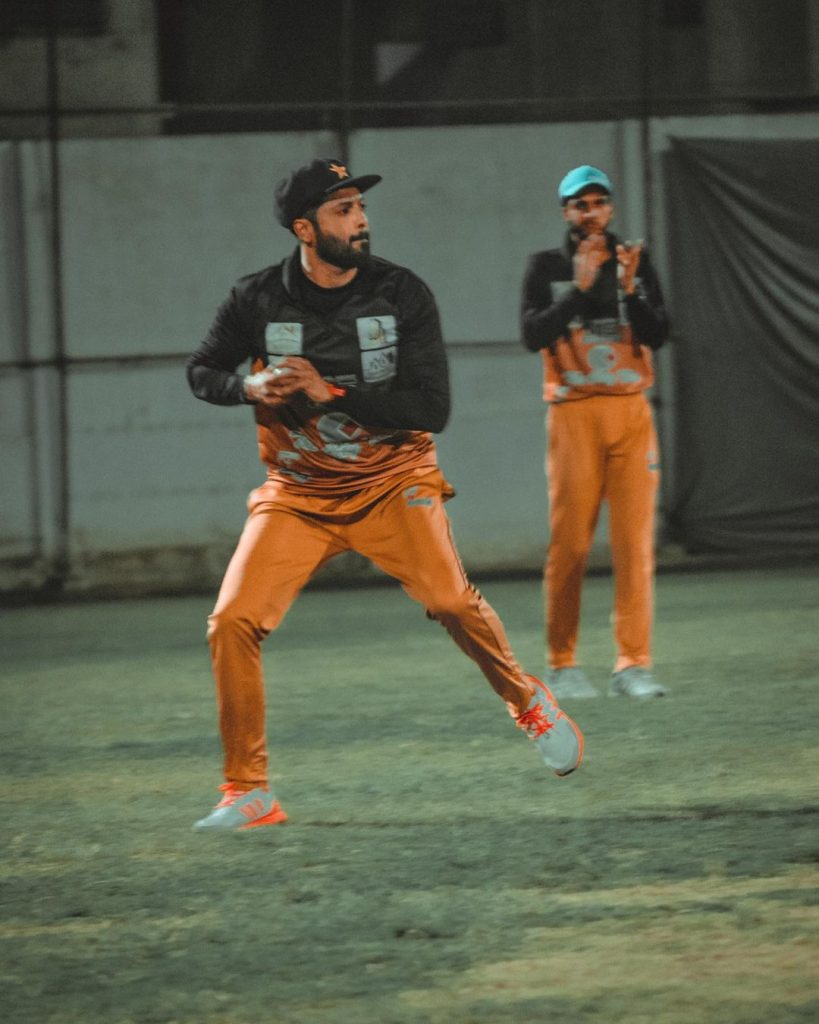 Wahab Riaz replied, "nothing is needed except two pillows, a blanket and a mattress".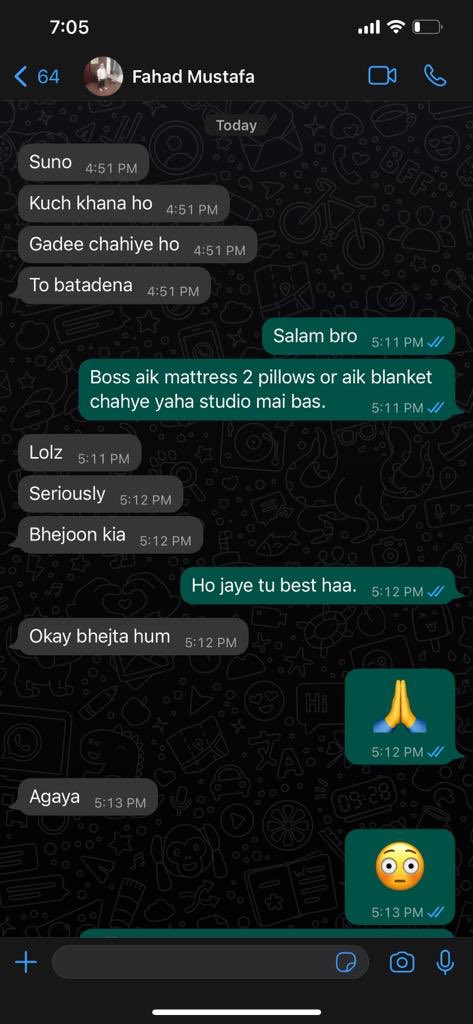 Fahad then again confirmed if he's serious about it or joking and sent the things with in a minute along with a text.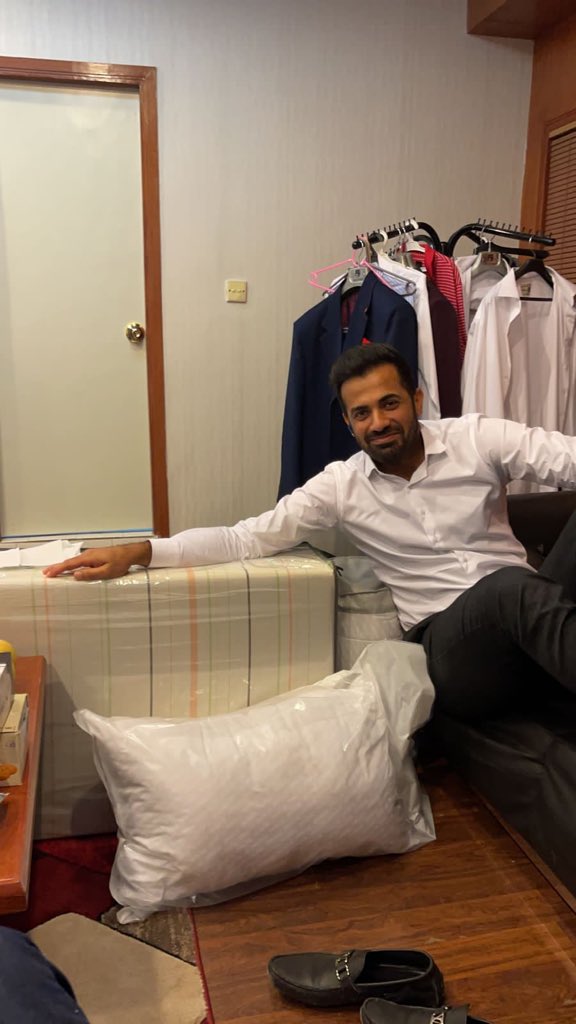 Later on, Wahab Riaz posted the pictures along with mattress, pillows & blanket, he also shared Fahad Mustafa's chat with him. Wahab Riaz thanked Fahad Mustafa.How do you see their beautiful bond?