Faysal Quraishi is an excellent Pakistani television actor. The actor has ace acting skills and his top notch performances are loved by millions of his fans because of his excellent acting and countless hit drama serials. The actor's dramas always grab a good viewership and the public loves his projects. Currently, his dramas Farq & Hook are loved by fans.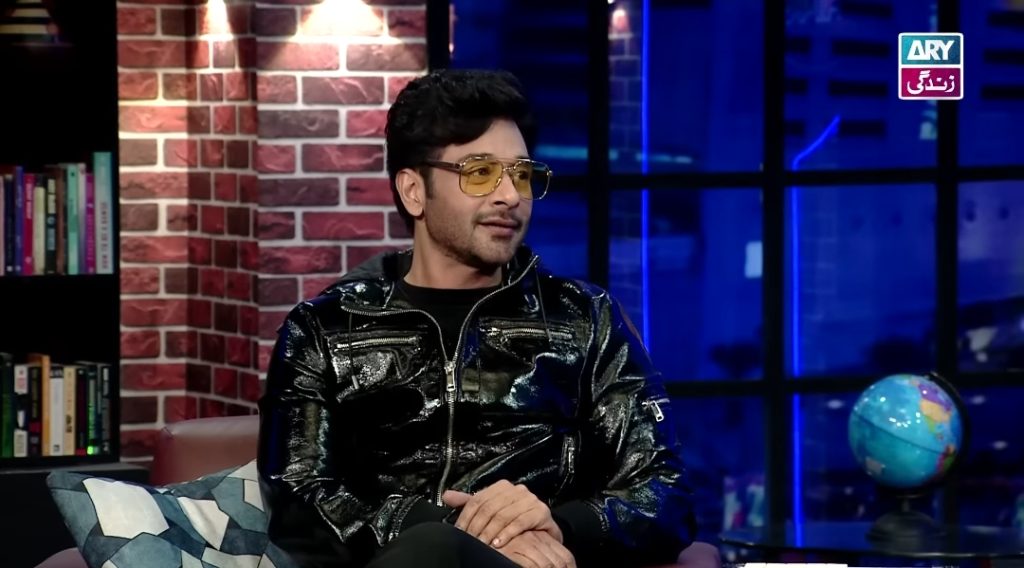 Recently, he appeared in The Night Show hosted by Ayaz Samoo, in the show, he opened up about his proposal and marriage. Talking about it he said, "my love story is very simple there is no complexity in it, I saw Sana in friends marriage, I tried a lot to talk to her because and I was single at that time and I wanted to get settled in my life. In start, she didn't even talk to me, after a lot of tries, I managed to send her email, she didn't even check email for two years, I did another email and I said to her, 'I want to marry you' and she said, 'talk to my father'. I talked to her father and then I said to him that I want to settle down and I think Sana is a good choice". Have a look at the video link:
While discussing the drama scene of his serial Farq, Faysal said, "Sana showed me a scene with my daughter in drama and said, you treat me exactly like this, I then replied to her that you behave like a child". He said that he tackles his wife with love, here is the link:
Did you like Faysal Quraishi's love story? Do let us know!