Naheed Sultana Akhtar is a fiction writer perhaps from Islamabad. She mostly writes for Urdu Monthly Pakeeza. The fiction writer of female digests are sometimes termed as digest writers too. Since its inception PTV's management had not produced any drama written by a digest writer for almost thirty years. Novels of female novelists like AR Khatoon and Zubeda Khatoon were adapted but they were never a digest writer. As far I knew Naheed Sultana Akhtar was the first digest writer ever to write a drama for PTV in 1993 breaking the decades old tradition. The experiment yielded tremendous success and paved the way for other digest writers too as drama writers. In fact these days the dramas are dominated by digest writers while specialized drama writers are almost extinct.
Naheed Sultana wrote many dramas (mostly based on her novels) for PTV and NTM (Network Television Marketing the first private channel in Pakistan) in the decade of 90's most of which were successful. Her dramas were mostly limited to social subjects i.e. marriage, family politics like a regular digest writer. But unlike most digest writers her writing style has depth and diversity thus proving successful in drama writing. Strangely despite being a pioneer and most successful digest writer in 90's, she has not written any drama for in recent year; an era when drama writing is being dominated by female digest writers.
The dramas of Naheed Sultana Akhtar are discussed here in this article. It is worth mentioning that her dramas were followed by audience of all walks of life even male audience unlike other regular female digest writers which is indeed a distinction of Naheed Sultana Akhtar.
Aanch
Aanch in 1993 was the very first drama ever of PTV to be written by a digest writer. Based on novel 'Behtay Paani Pe Makan' by Naheed Sultana and directed by Tariq Jameel a relatively new director at that time from PTV Karachi centre. The case was a mix of senior and new comers, Shafi Muhammad Shah and Shagufta Ejaz were in leading roles. Sami Saani, Mehak Ali, Shehla Solangi, Ayesha Khan, Mehmood Ali, Qaisar Naqvi, Farheen Nafees, Kunwar Nafees and others were in supporting roles. The drama enjoyed tremendous success and following in every way. Shafugrat Ejaz who earlier appeared in supporting roles became famous overnight. The drama also earned considerable revenue for PTV at that time. Interestingly despite such huge success PTV never opted for Naheed Sultana Akhtar as a writer in its own produced dramas after Aanch.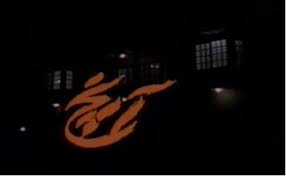 She Jee
Seeing the success of Aanch, Network Television Marketing (NTM, the first private channel of Pakistan) instantly produced the second drama written by Naheed Sultana Akhtar named She Jee in 1994. It was a mini serial (7 episodes) and proved successful too. Rubina Ashraf, Shakeel and Babar Ali were in leading roles. Zeenat Yasmeen, Qazi Wajid, Nighat Chauhdary, Jamshed Ansari and others were in supporting roles. At that time NTM was only available in Karachi, Lahore and Islamabad so this drama was not aired nation wide.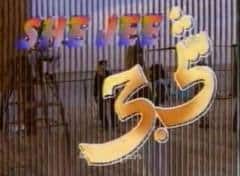 Yeh Zindagi
Yeh Zindagi is a drama aired on PTV in 1995 written by Naheed Sultana Akthar and directed by Sultana Siddiqi. It was produced by Moomal Productions. Mahnoor Baloch, Qaisar Khan Nizamani , Nauman Ejaz, Humayun Saeed and Mona Jonejo were in leading roles. Jahan Ara Hai, Rizwana Ahmed, Dr. Imrana Maqsood, Badar Khalil were in supporting roles. The drama enjoyed huge success for its unique subject being the first one to discuss sensitive issue of 'Halala' but in a responsible and restricted manner. The OST 'Zindagi Ke Sab Lamhay Yaadgaar hotay hain' was popular too sung by Mehnaz, composed by Javed Allah Ditta.
http://www.youtube.com/watch?v=Y48FIREoaN4
Saibaan
Saibaan in 1998 was also aired on PTV was a private production. The drama was aired at 10PM after khabarnama (news bulletin at 9) due to which it was not followed widely. Laila Wasti, Adnan Siddiqi and Shehla Qureshi were in lead roles.
Wafa Ke Mausam
Wafa Kay Mausam was produced by Moomal productions and aired on PTV in 2001. Written by Naheed Sultana and directed by Sultana Siddiqi. Samina Peerzada made a comeback on television screens after a gap of six years from Wafa Kay Mausam. Samina Peerzada, Khalid Ahmed, Nauman Ejaz, Marina Khan, Safiya Kheri, Nida Pasha, Kunwar Nafees, Mona Liza and Behroz Sabazwari were in prominent roles.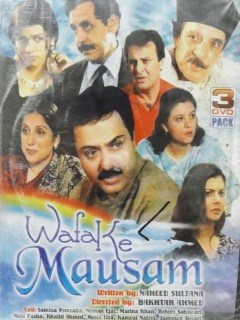 Doosri Aurat
Doosri Aurat was produced by Abdullah Kadwani and aired on PTV in 2002. Abdullah Kadwani, Ayesha Khan, Saira Khan, Aijaz Aslam, Layla Zuberi and Shakeel were in main roles. It was a high budgeted drama and was one of the successful dramas of 2002.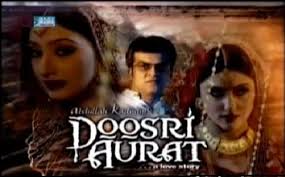 Hawa, Rait aur Aangan
Aired in late 2000's on PTV, it is to date the last drama by Naheed Sultana Akhtar directed by Ali Rizvi. It was a private production starring Sania Saeed, Adnan Siddiqui,Asad, Badar Khalil, Shakeel, Zeenat Yasmeen, Shahmir,Lubna Aslam, Rubi Niazi, Ayesha Gul. To date it is last drama by Naheed Sultana Akhtar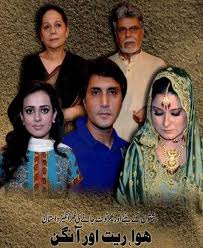 Till mid 2000's; many private satellite entertainment channel strengthened their viewership and PTV was no more the first choice of Pakistani viewers. In this new age of drama, many female digest writers earned fame and success. For past many years drama writing is dominated by female digest writers, but ironically the first one who started this trend is missing from the scene. Before Naheed Sultana Akhtar, there was a myth that digest writers can never be a successful drama writer due to limited subjects and vision. But Naheed proved this myth totally wrong by providing powerful social dramas and made her own place in the list of classic drama writers.
Do share your thoughts and experiences regarding contributions of Naheed Sultana Akhtar.
Thanks for reading.
Rashid Nazir Ali