Mohabbat subh ka sitara hai jo zindagi ke asman ka sub se roshan aur jagmagata sitara hai. Jo zindagi ko tareekiyu mein se bhi nikaal lata hai, usay simt deta hai, rasta dikhata hai aur us sitare ko paa lene ke baad, zindagi mei rehnumaye ke liye asman ke kisi chotay baray sitaray ki zarurat baaki nahi rehti.
These lines beautifully summed up the power of love! This last episode belonged to Adeel Hussein right from the get-go; he is absolutely brilliant at playing the knight in the shining amour. The way Zeeshan got closer to Romaissa and Maham had to be one of the most convincing parts of this entire drama serial. Similarly, the manner in which Romaissa finally got ready to give Zeeshan that place in her heart which was occupied by Nabeel's memories for so many years, was very well done. Zeeshan gradually saw the true colors of his family and had ample time to make his decision. Romaissa learned to trust Zeeshan when she saw that there was a special place for Maham in his heart in particular. Zeeshan's first conversation with his mother in the beginning of the episode was music to my ears. Like Zeeshan said Maham made him love her, Romaissa needs to learn a few important lessons from her little princess. Romaissa didn't learn to value herself, not that I was expecting her to go through a miraculous change but she got her happy ending.
Zeeshan's "mummy" thought she had a surprise for him but he was the one with the real surprise! "Baaz logon ke nazdeek rishton se bhar kr kuch nahi hota aur baaz ke nazdeek cheezon se bhar kur kuch nahi hota aur ap second category mei atay hei". Zeeshan "forgave" his parents just like I expected him to but he wasn't going to let them have all of Nabeel's wealth. The scene between Romaissa and Zeeshan in which he tells her about the kind of woman he wants her to be and everything else was very poignant.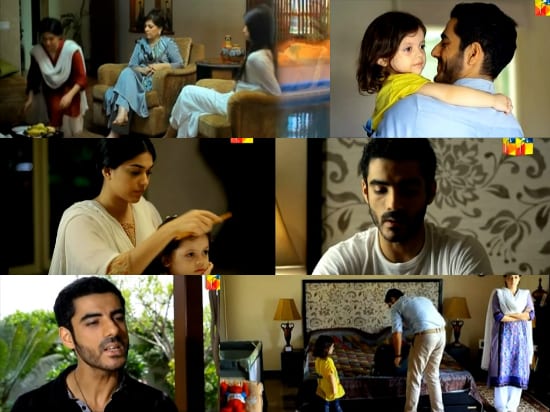 I really wanted to see Romaissa happy in tonight's episode but all we got was a smile in the end. I think the expressions of contentment and liberation would have been much more appropriate in the scene in which Romaissa talks about her journey of finding "Subh ka sitara". Similarly when it was raining and Romaissa thought that for once everything was picture perfect, she had the same painful expressions on her face.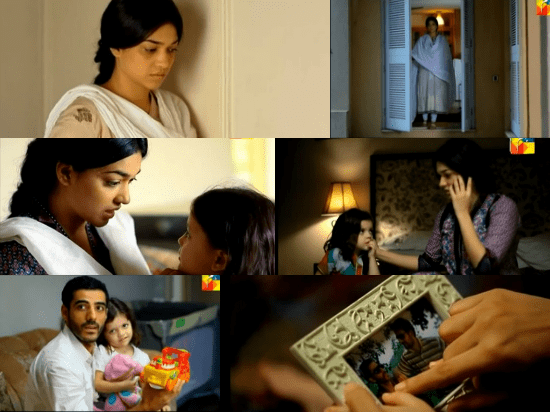 Nabeel's family was forgiven in the end just like expected, I really wanted to see them suffer just like many other people out there but I knew that Zeeshan and Romaissa are not the sort of people who will punish anyone let alone their own family. Sanam Jung and Adeel Hussein looked great together right from the first time they shared the screen but it was Adeel Hussein who stole the show today. So a big thank you to him for making this episode worthwhile. The child star playing Maham deserves a special mention here for lighting up the screen every time she appeared on it. I appreciate the final message that was conveyed in the drama by Zeeshan but overall the drama did not rise above average. I expected much better from Umera Ahmed in particular. I hope that next time Umera Ahmed will give us something truly memorable to watch.
Do share your thoughts about this last episode.
Fatima Awan