The saying goes that age is just a number. Well, it is especially true when you are in love. Love knows no boundaries and it can happen at any given time with anyone at all. This is the reason why there are so many Pakistani couples who have such a huge age gap that it is unbelievable. All of these couples are happily married and totally in love with each other. Some of them even came under severe criticism because of this age gap. For them, the age gap didn't matter at all. In fact, they felt more attracted and in love with each other than they ever did with anyone the same age as them.
Here is a list of top Pakistani couples with a huge age gap.
Shoaib Akhtar and Rubab Khan
Shoaib Akhtar needs absolutely no introduction. Not only is he one of the most well-known sportsmen but he is also known for his fiery statements. He can easily be termed as someone who knows exactly what he wants from his life. He got married to Rubab Khan when he was 41 years old. His wife Rubab Khan was 23 years old at the time. Both of them have been married for more than 6 years now and also have a beautiful baby boy.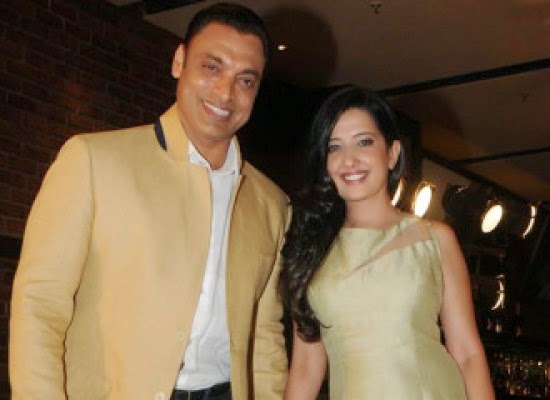 Goher Mumtaz and Anam Ahmed
Goher Mumtaz and Anam Ahmed are one of the most adorable celebrity couples. They also have a huge age difference. Goher Mumtaz is 39 years old and his celebrity wife Anam Ahmed is 26 years old. They keep on sharing the cutest pictures together. They are each other's biggest support and best friends. This just goes to show that a big age gap actually contributes to the success of a marriage.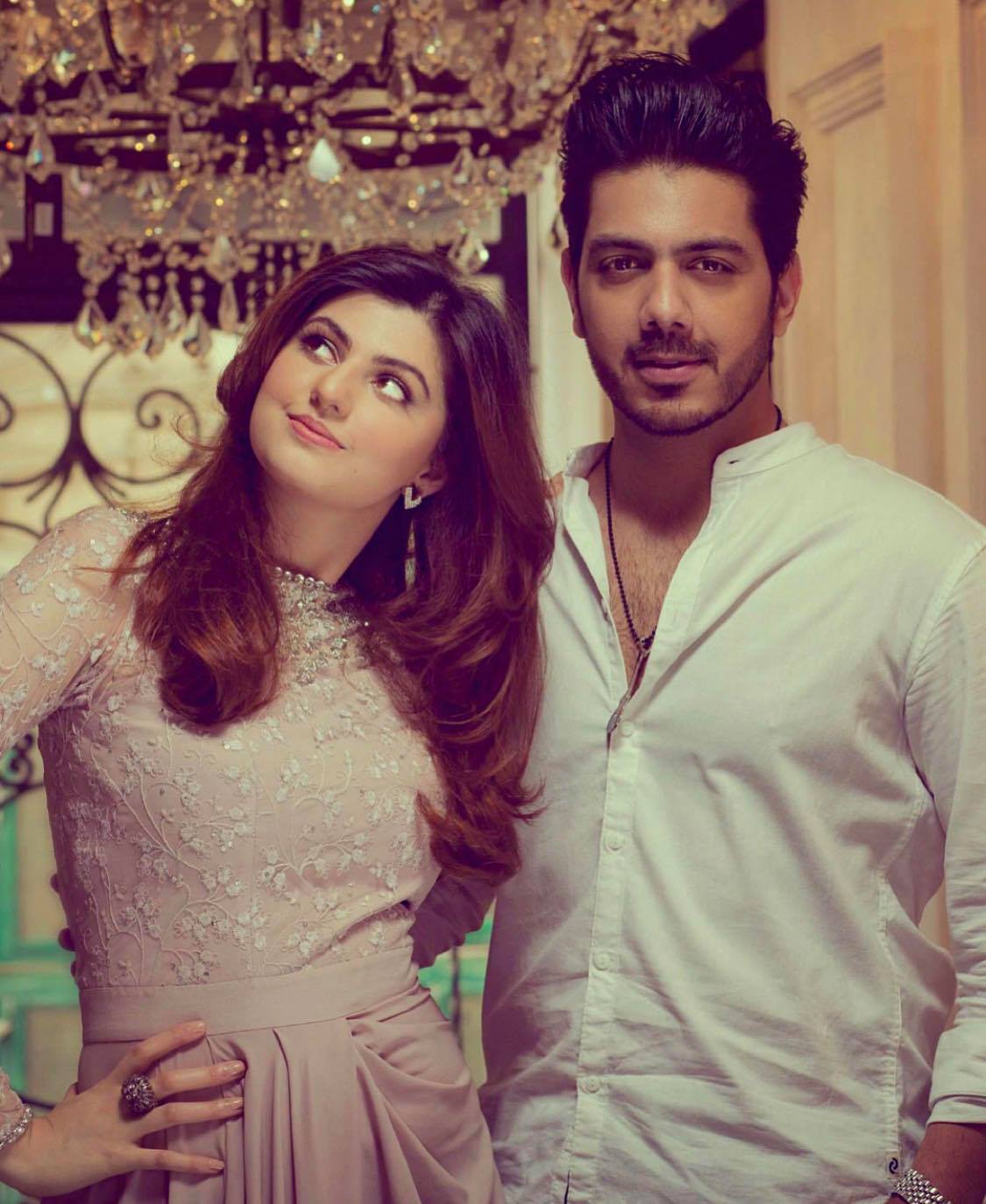 Noor Bukhari and Wali Hamid Khan
Noor Bukhari got married to Wali Hamid Khan a few years back. They were married for a few years. Unfortunately, this marriage ended with a bitter divorce. Wali Hamid Khan was 7 years younger than Noor so this was an instance in which the man was younger than his wife. Few years after the divorce, Noor revealed in an interview that Wali was unfaithful and for her fidelity came before everything else.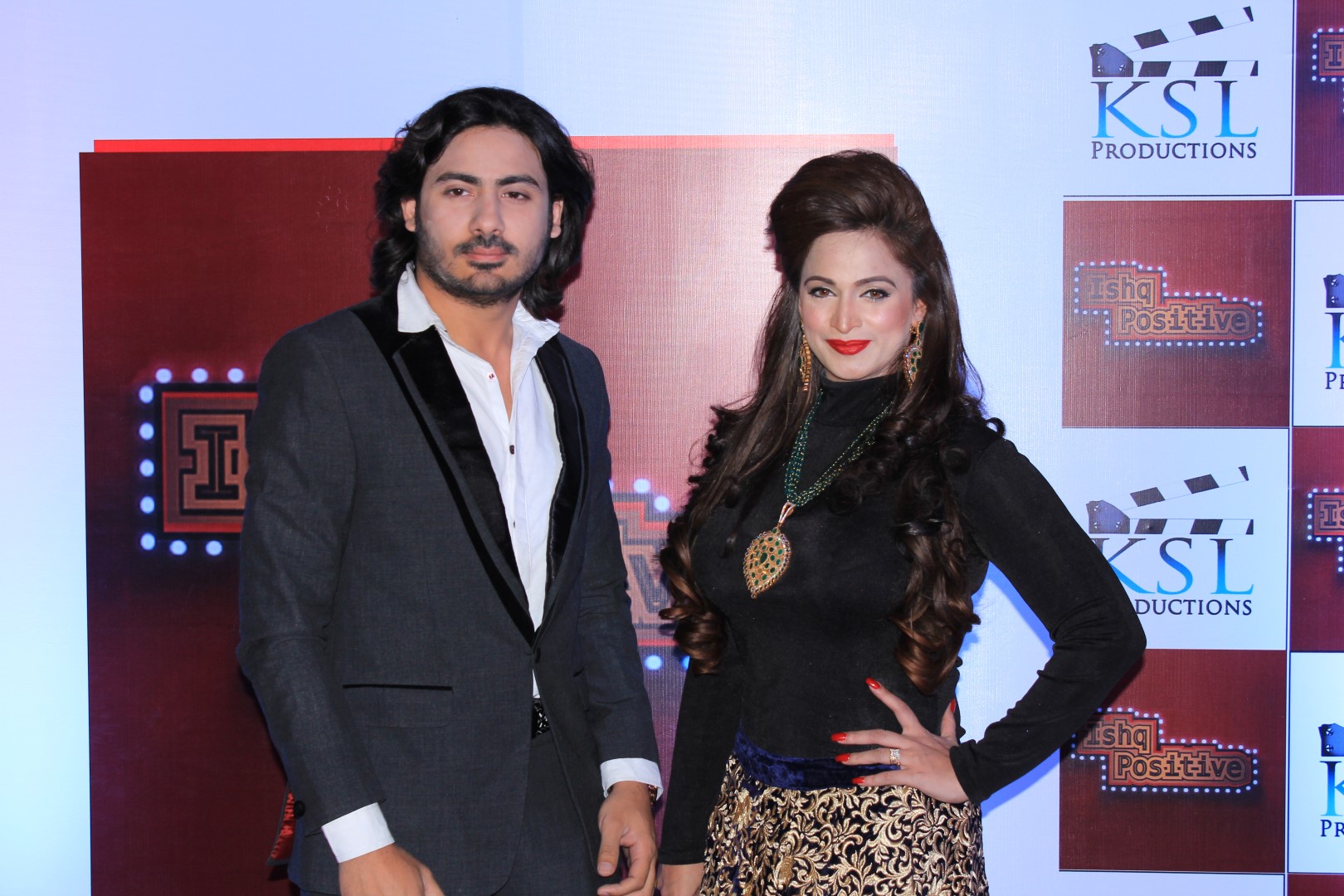 Babar Khan and Bisma Khan
Babar Khan and Bisma Khan's marriage was a purely arranged one. Bisma was only a teenager when she was married to Babar who lost his celebrity wife Sana Khan in a tragic accident. Bisma Khan is 14 years younger than Babar which is a huge age difference. After being married for so many years, now the couple has settled down and they are blessed to have each other. Babar Khan shared how the birth of his first daughter turned his life around and gave him a reason to go on living. Babar was in a deep depression when he married Bisma, she was a young girl who did whatever she could in order to make this marriage work, and now they are happy together.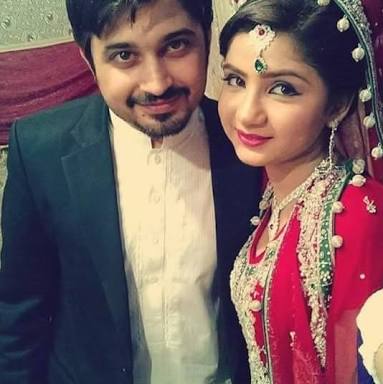 Wasim Akram and Shaniera Akram
Wasim Akram and Shaniera Akram have evolved into one of the most dynamic power couples. When they got married Wasim Akram was 50 years old and Shaniera was 33 years old. Both of them have vibrant and positive personalities, perhaps that is the reason why they fell in love and got married. Shaniera has turned into a true Pakistani who is constantly adding to the progress of the country in some way or the other.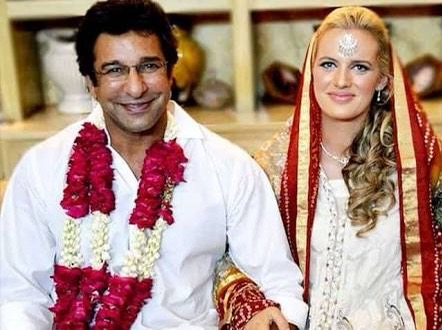 Syed Noor and Saima Noor
Syed Noor and Saima Noor for the longest time did not make their marriage public. Since this was Syed Noor's second marriage, he did not announce it for some time. Syed Noor had directed many of the films Saima Noor played the lead in. At some point, they fell so madly in love that they got married. Syed Noor is 16 years older than Saima Noor yet this age difference has not come in the way of the beautiful relationship they share.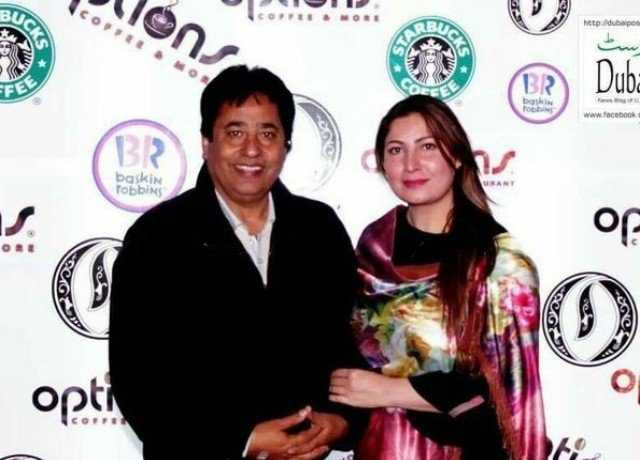 Faysal Qureshi and Sana Faysal
Faysal Qureshi got married for the first time when he was really young. He and his wife parted ways a few years after they got married. He got married for the second time to Sana Faysal who is 10 years younger than him. The couple has two beautiful children, a son, and a daughter. They love traveling together and have great compatibility. This is another couple that proves that age difference in marriage makes no difference. At the end of the day, the compatibility between the partners is the real winner.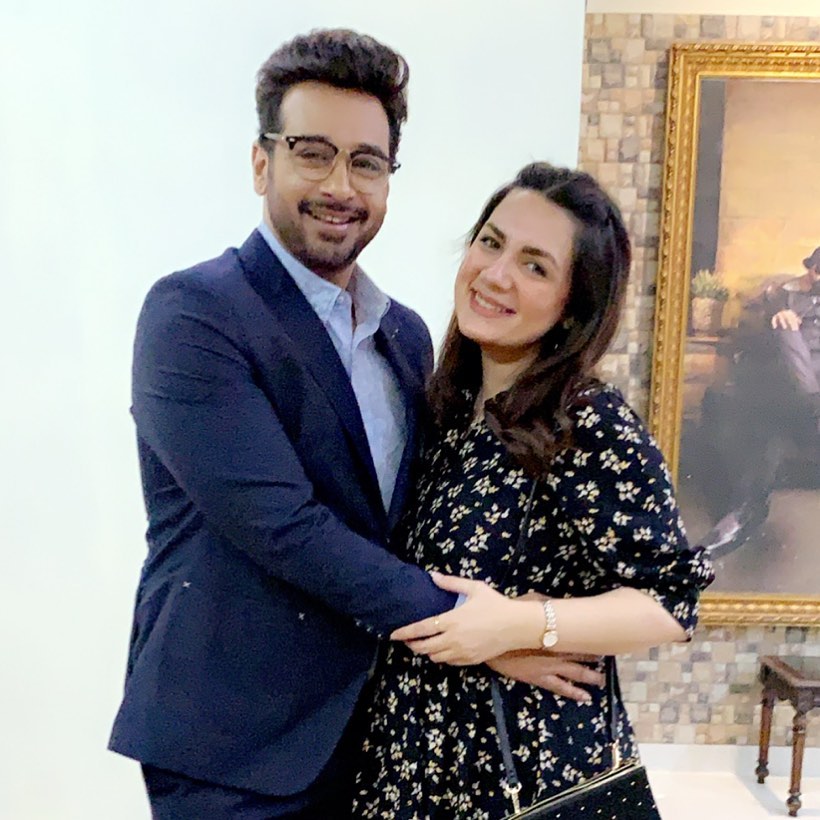 Sahiba and Rambo
All those people who follow this celebrity couple on social media must be well acquainted with their filmi love story. Rambo had to work really hard to win Sahiba's hand in marriage, the love these two share is just as alive today as it was so many years back. Sahiba is 6 years younger than Rambo and for them, this age difference has actually contributed to making their relationship even more beautiful.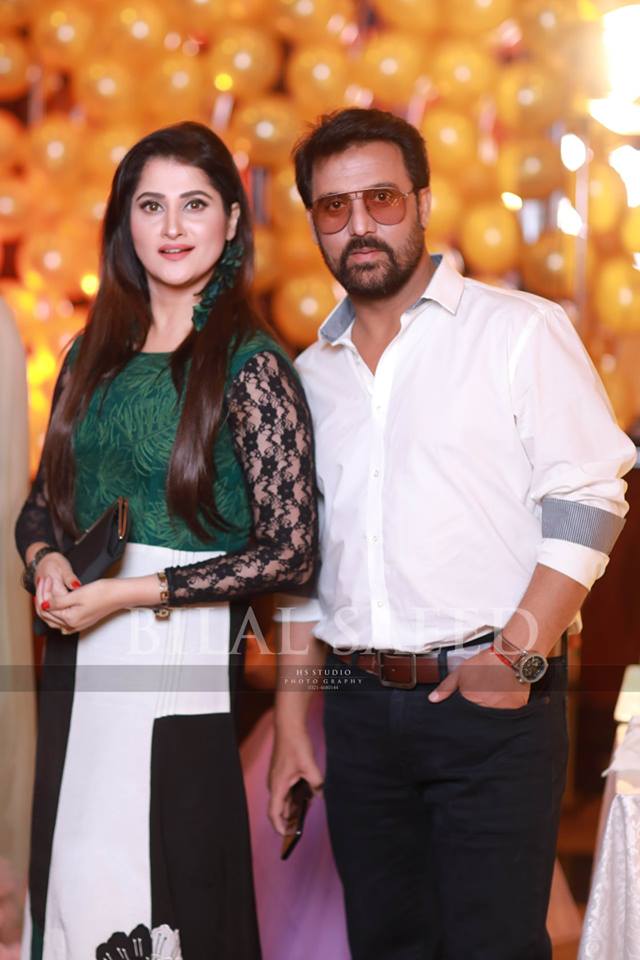 Muneeb Butt and Aiman Khan
Muneeb Butt and Aiman Khan need absolutely no introduction. They were madly in love long before they got married. Muneeb Butt is 28 years old and Aiman Khan is 21. Muneeb always considered Aiman a kid when they first met and he never imagined even getting married to her. Aiman also shared in many interviews that in some ways Muneeb was her mentor, he always used to give her the right advice. Once they fell in love, the age difference was of no consequence. They have a beautiful baby girl and they are enjoying their life together.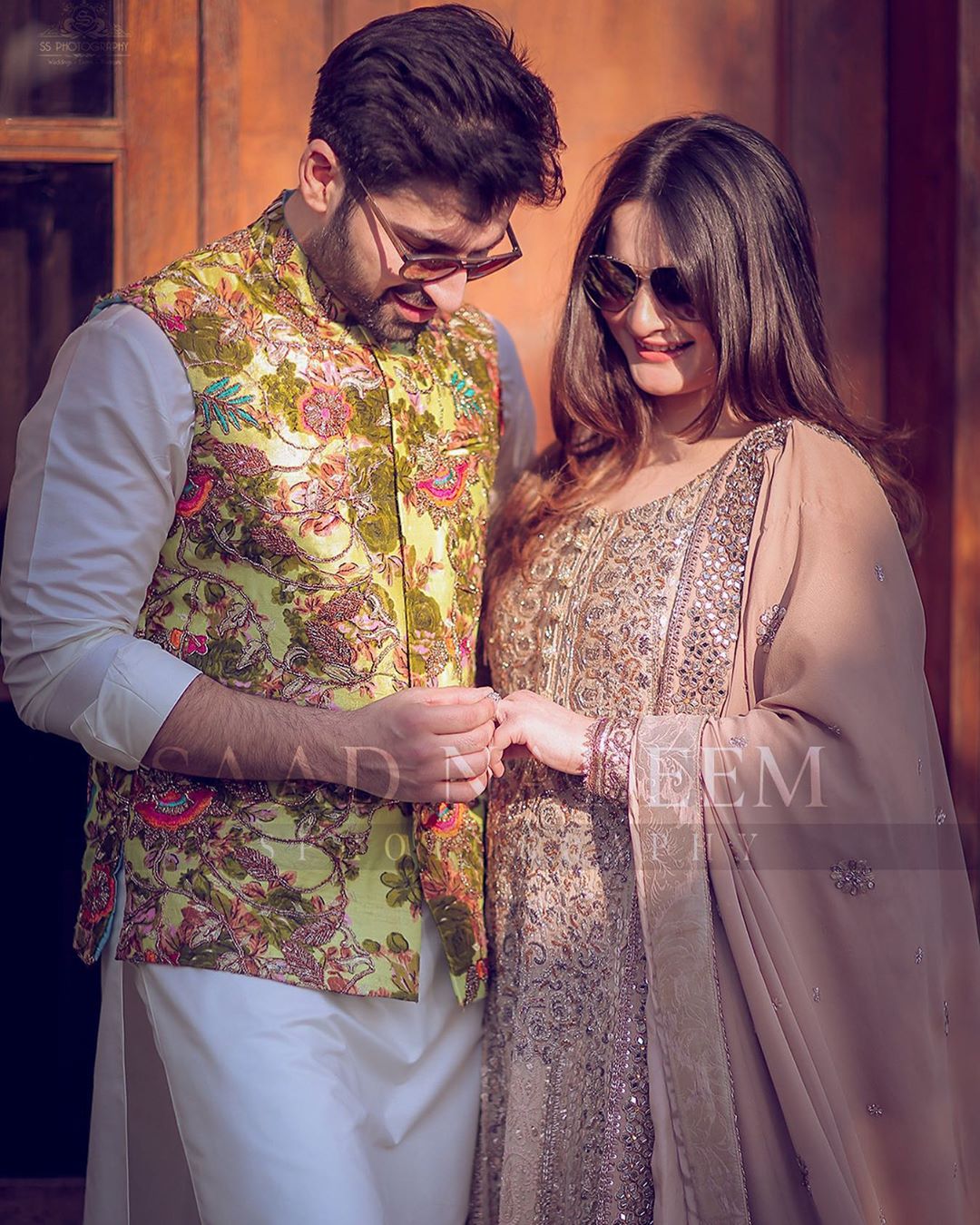 Hira Mani and Mani
Hira Mani and her husband Salman Saqib, popularly known as Mani have a 13 years age difference. Hira Mani was only 19 years old when she got married to Mani who was 13 years older than her. Hira has often talked about how supportive and loving Mani has been towards her over the course of their marriage. This celebrity couple has expressed their love and respect for each other in many interviews. For them, the age difference is of no consequence at all.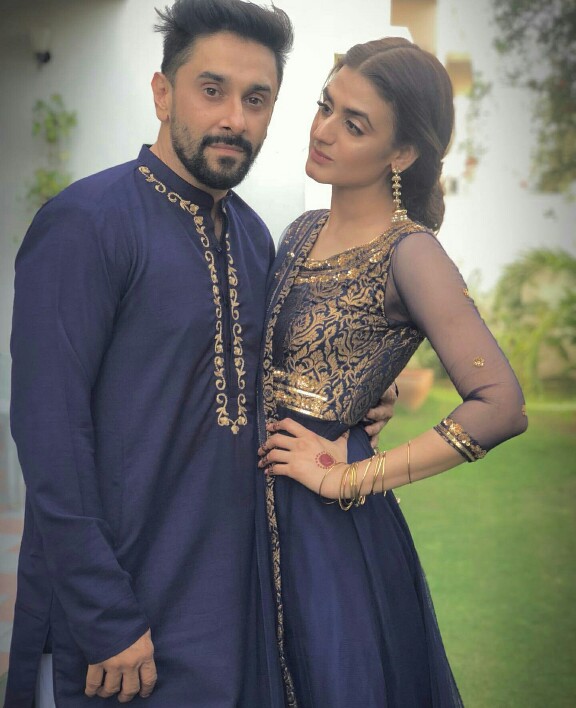 Mehmood Aslam and Nausheen
Mehmood Aslam got married to actress Nausheen for the second time. His second wife is 10 years younger than him. They are living a happy life together. Mehmood Aslam also talked about balancing the relationship between his two wives in a show.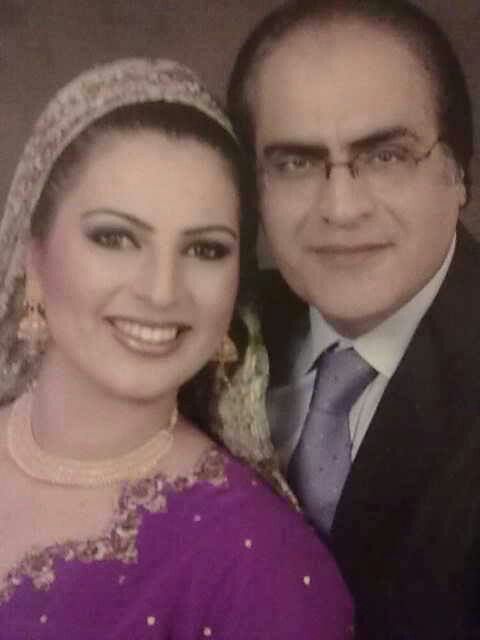 Farhan Saeed and Urwa Hocane
Farhan Saeed and Urwa Hocane are also considered a power couple. They are best friends and later they also started their own production company. There is a 7 years age difference between this celebrity couple. Farhan Saeed is 7 years older than Urwa but this age difference only makes their relationship stronger.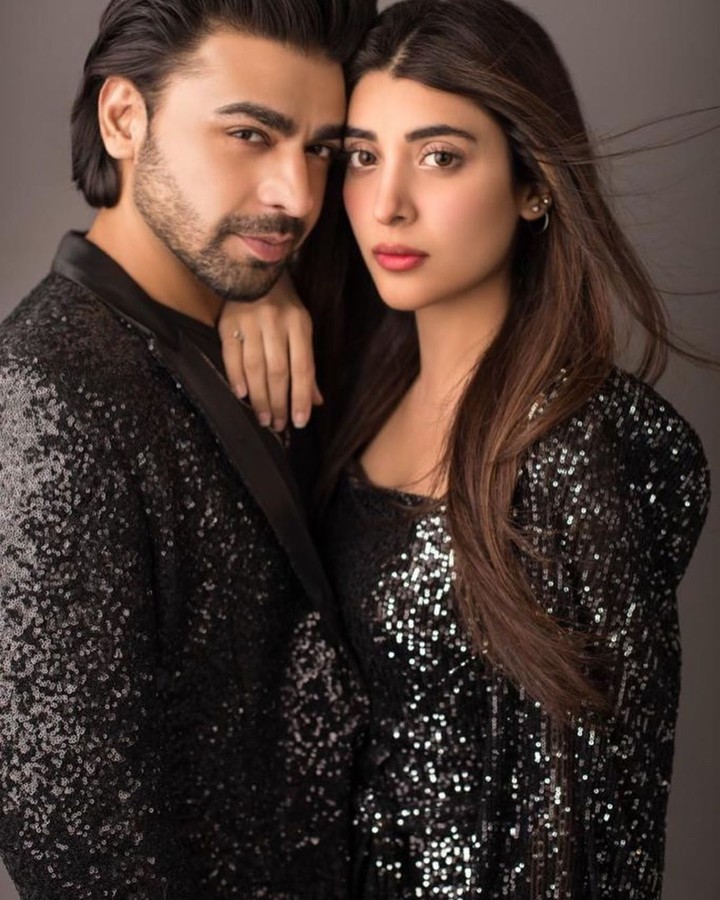 Fatima Effendi and Kanwar Arsalan
Fatima Effendi and Kanwar Arsalan also knew each other for many years before they eventually decided to get married. Kanwar Arsalan was not ready for commitment and that is when Fatima decided to give him an option to either break up with her forever or to get married to her. It took him a while to make the final decision. There is a 5 years difference between the couple. Kanwar is 5 years older than Fatima Effendi.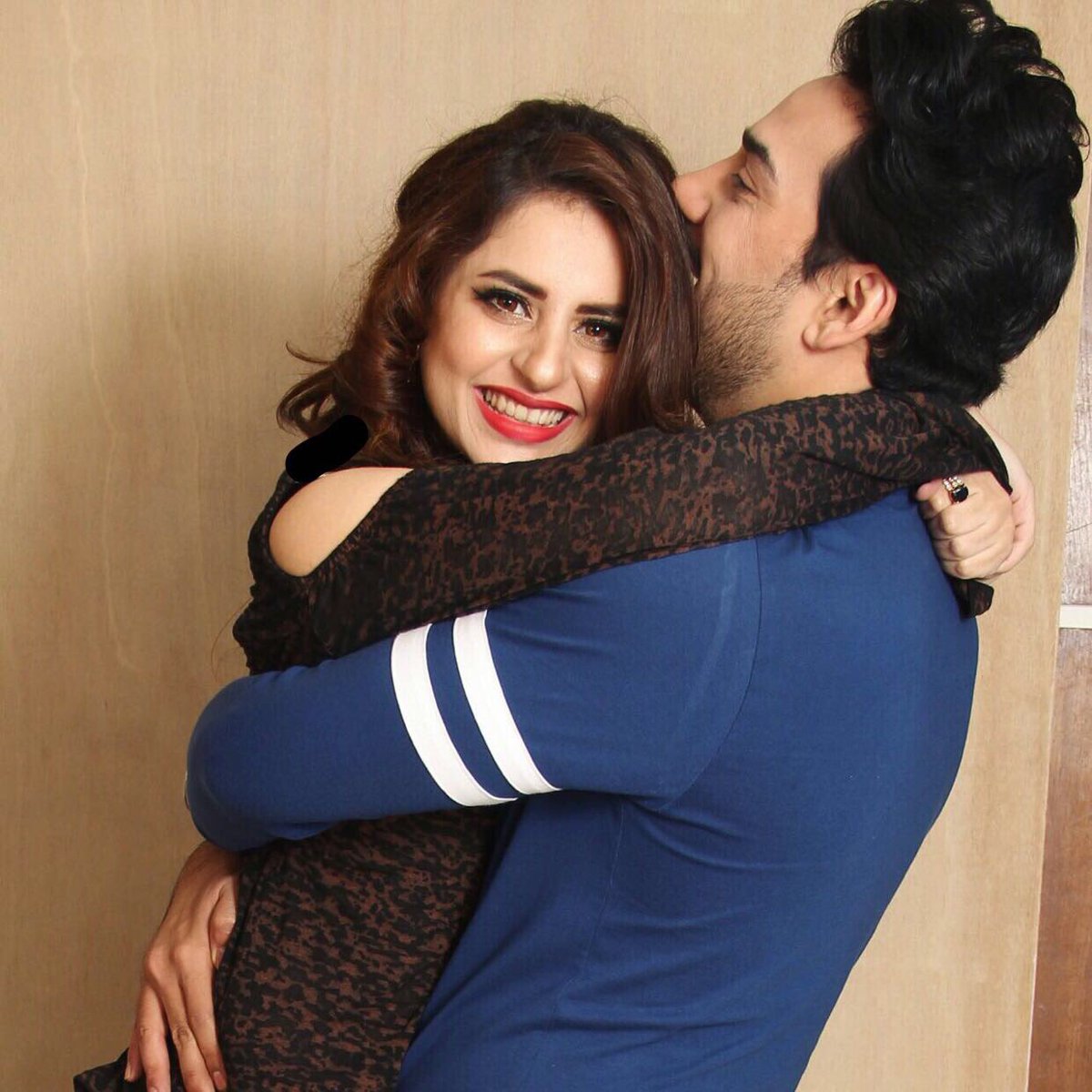 Azfar Ali and Naveen Waqar
Azfar Ali and Naveen Waqar fell in love and decided to get married even though Azfar was already married to Salma Hassan. Even though Salma warned Naveen and asked her not to get married to Azfar, she still went ahead with the marriage. This marriage ended soon and later on no one really talked about what went wrong. Azfar Ali was 10 years older than Naveen and unlike other couples in the list their marriage did not work out.
Yasra Rizvi and Abdul Hadi
Yasra Rizvi and Abdul Hadi's wedding was the talk of the town. Yasra Rizvi is someone who believes in breaking stereotypes and she did so when she got married to a man who was 12 years younger than her. When they got married, Yasra was 36 years old and Abdul Hadi was 24 years old. Yasra attended her husband's graduation ceremony and also responded to people who had an issue with their age difference.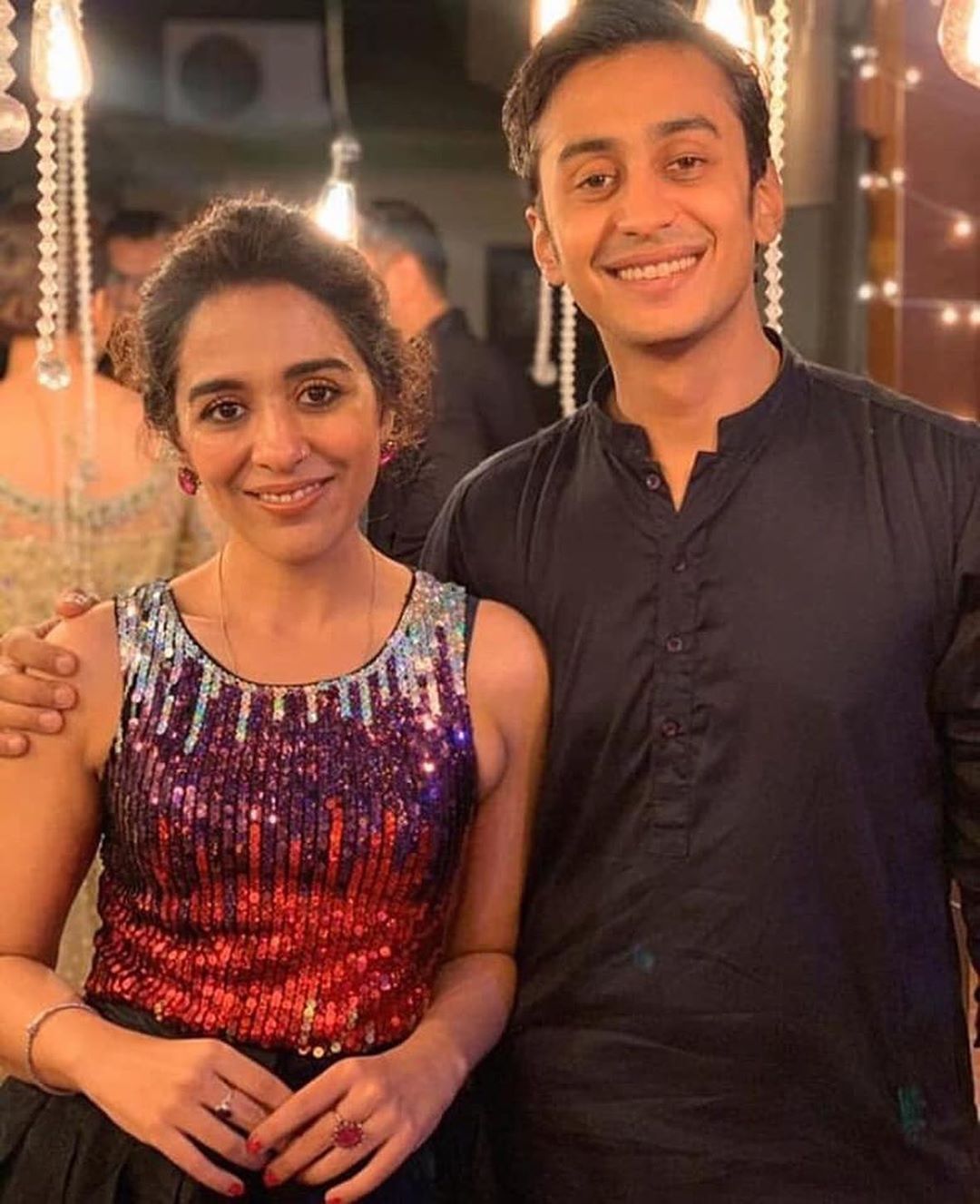 Shaan Shahid and Aamina Shaan
Shaan Shahid and his wife Aamina Shaan have been happily married for many years now. They are one of the most liked couples of the showbiz industry. Aamina Shaan is 10 years younger than Shaan. They share a special bond that has gone stronger over the years.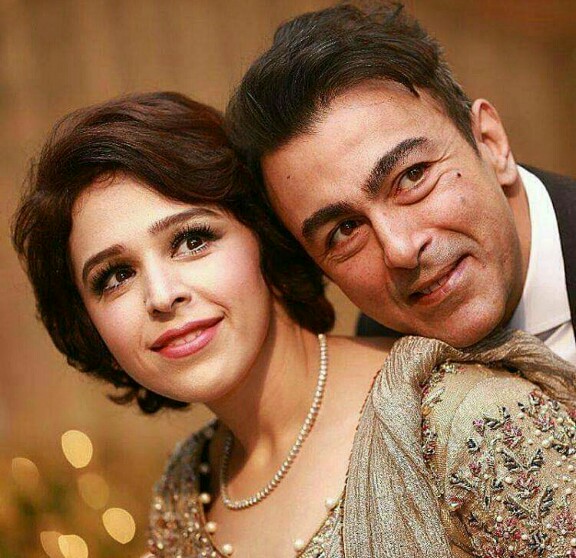 Moammar Rana and Mehnaz Pervaiz
Moammar Rana and Mehnaz Pervaiz marriage was a strictly arranged marriage. Both of them are considered the most successful showbiz couple. Moammar Rana's wife Mehnaz is 3 years older than him. He always gives her credit for contributing to their marriage in the most positive manner.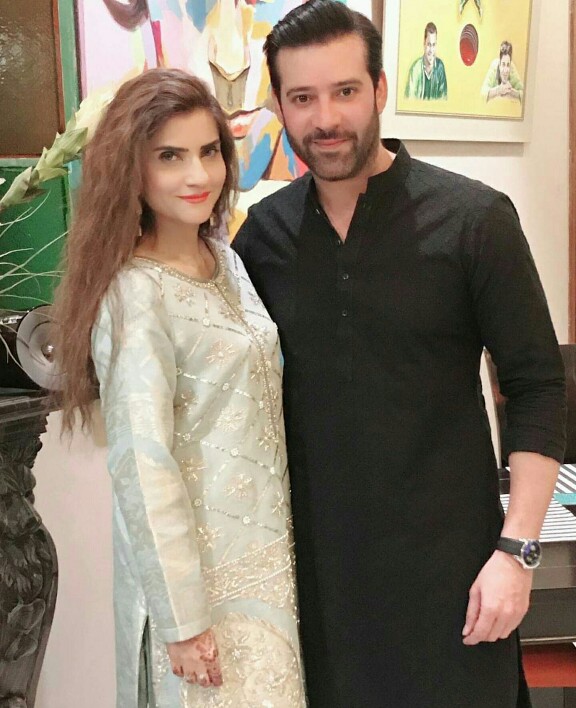 Danish Taimoor and Ayeza Khan
The most popular power couple Danish Taimoor and Ayeza Khan also have a huge age gap. Danish Taimoor is 8 years older than Ayeza Khan. Both of them have a really mature approach towards marriage which has definitely added to the beauty of their relationship. They support each other's careers and help each other get further on in their respective fields. This support has helped them grow as individuals and actors.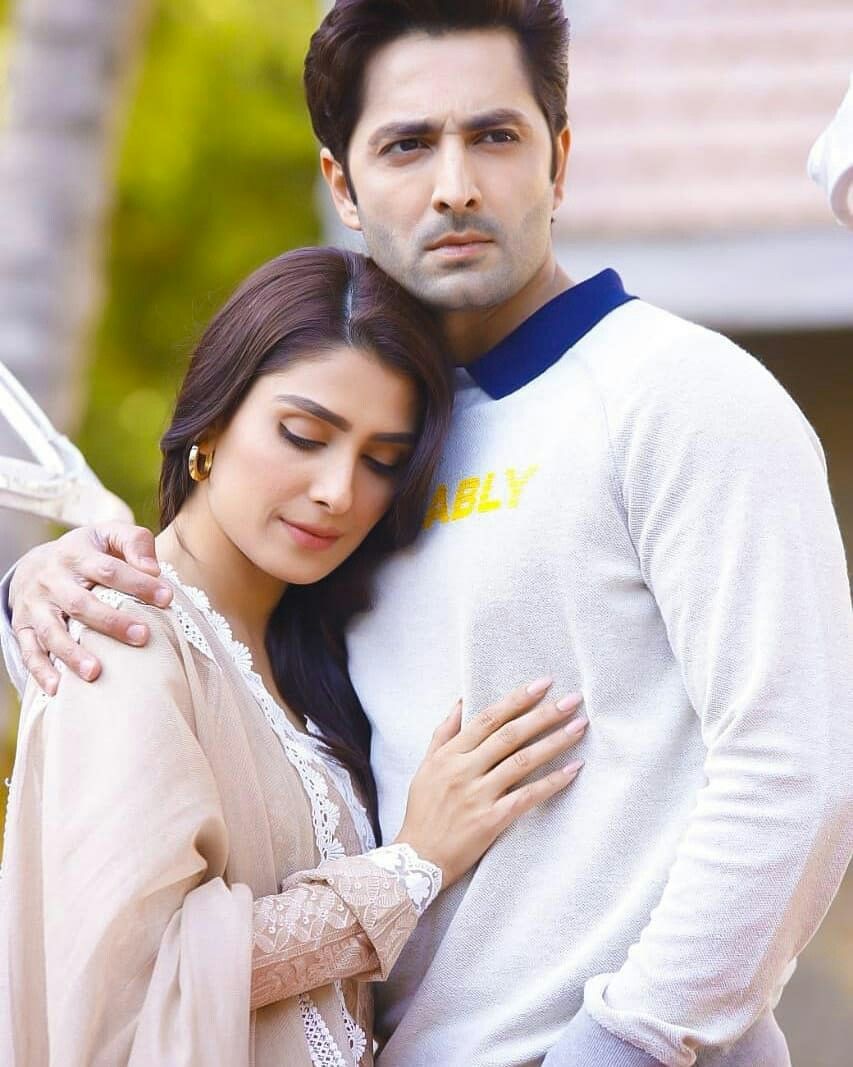 Iqra Aziz and Yasir Hussain
Iqra Aziz and Yasir Hussain are perhaps the most talked-about celebrity couple of this year. They were in a relationship before they got married and even after getting married they have stayed friends more than anything else. Iqra and Yasir decided to get married even though Iqra was quite young at that age because they were sick and tired of all the criticism they were getting from the public. Yasir Hussain is 14 years older than Iqra yet they are more compatible than any other celebrity couple.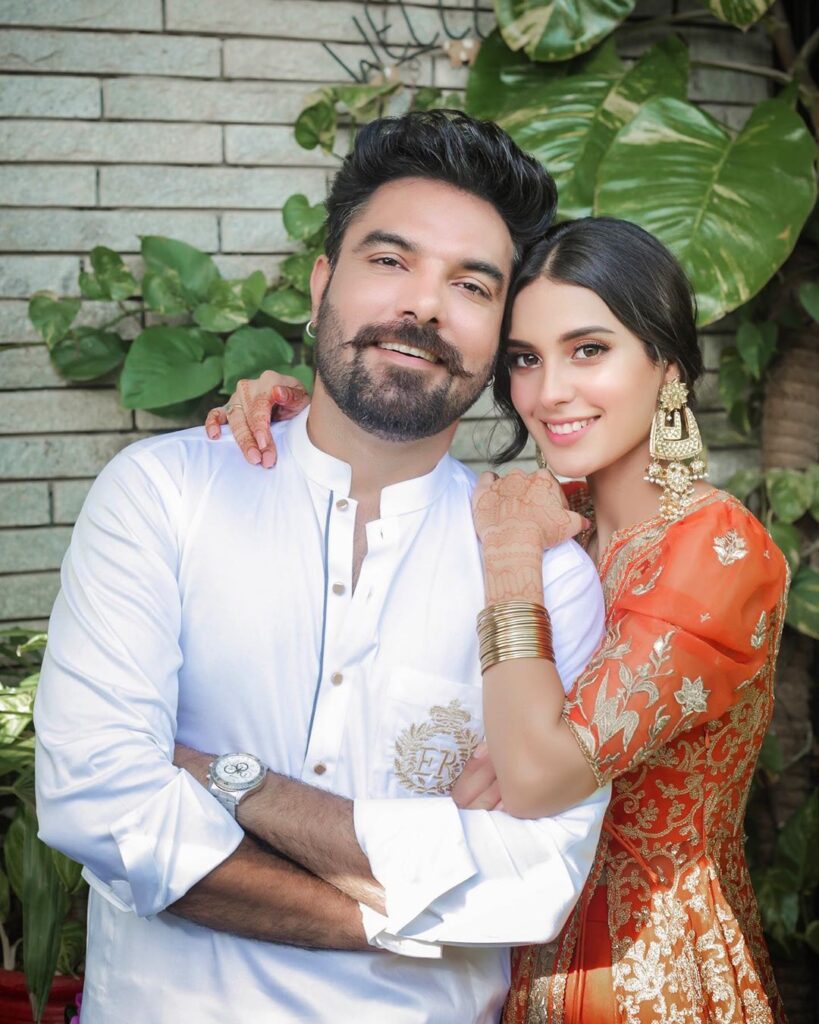 Hina Altaf and Agha Ali
Hina Altaf and Agha Ali's marriage took everyone by complete surprise. No one was expecting them to get so close so soon. There is also a substantial age difference between these two celebrities. Hina is 27 years old and Agha Ali is 34 years old. So, there is a 7 years difference between them which is why in a recent interview Agha sometimes referred to Hina as someone who was from a different generation!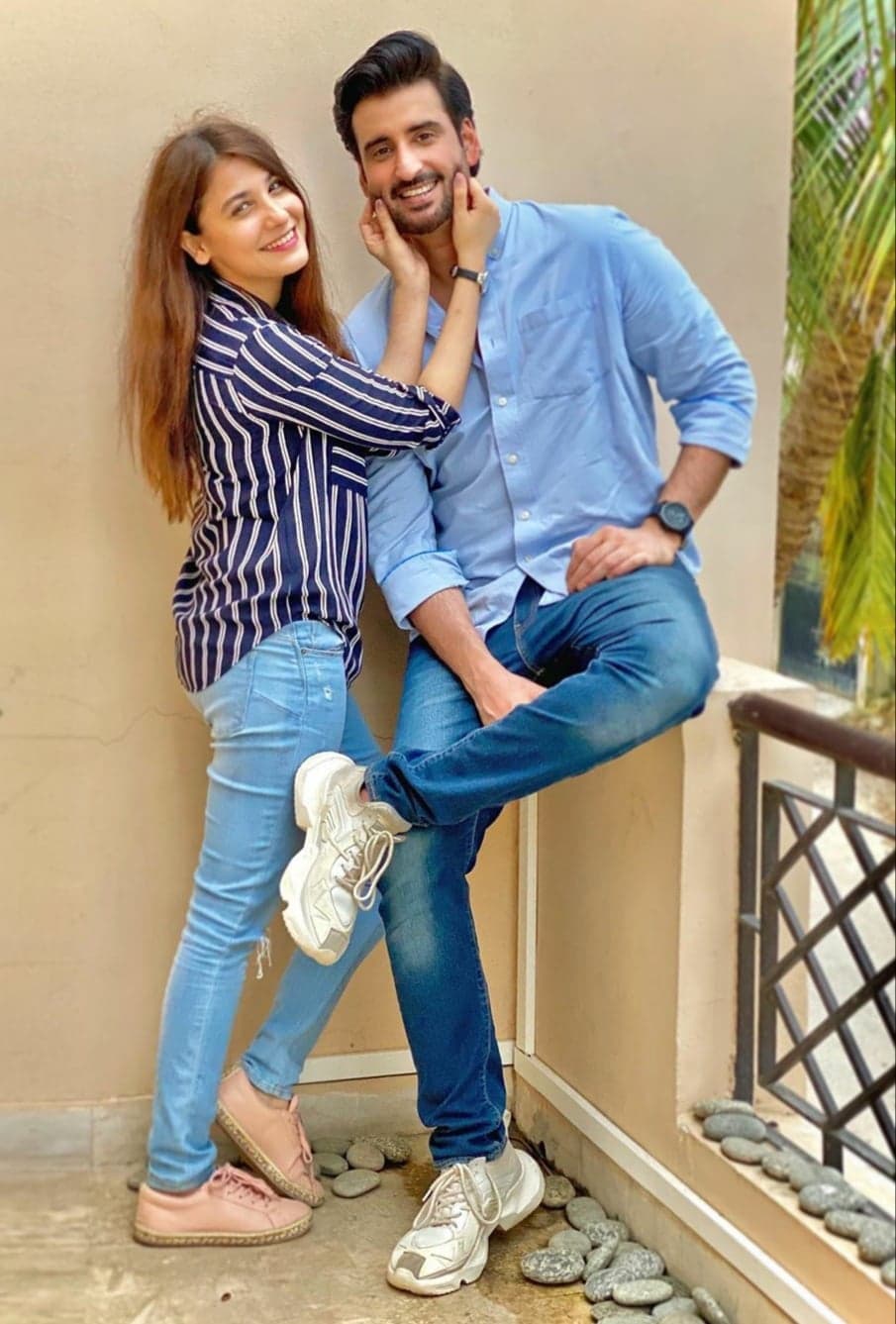 Hamza Ali Abbasi and Naimal Khawar
Hamza Ali Abbasi and Naimal Khawar can easily be termed as the most gorgeous and the most loved Pakistani celebrity couple. Both of them have a huge fan following and they also keep a good balance between keeping their privacy intact and at the same time sharing enough to keep their fans satisfied. There is a big age difference between them as well. Hamza Ali Abbasi is 10 years older than Naimal Khawar. This age difference has perhaps contributed to making them such a well-suited couple.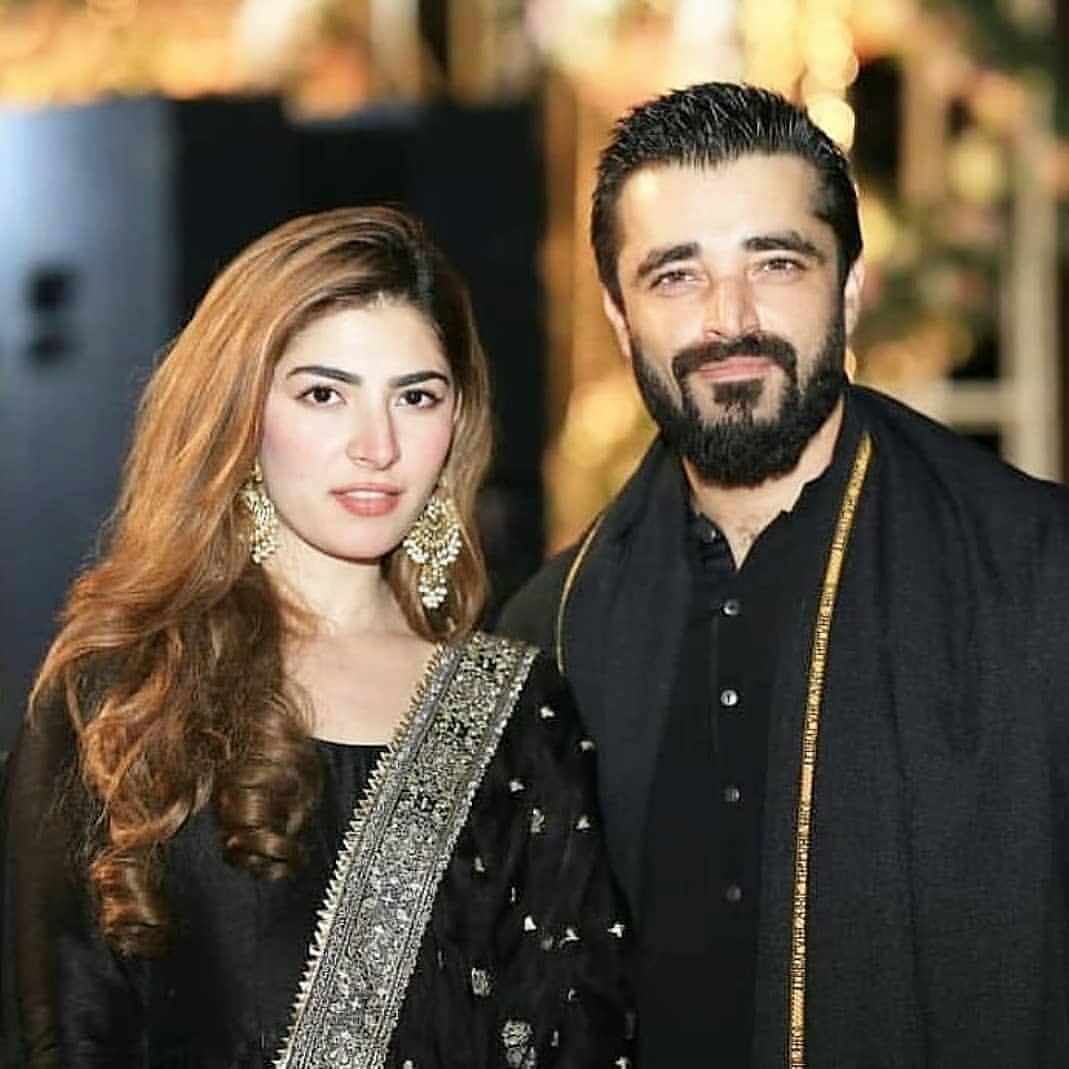 Aamir liaquat and Tuba Aamir
The age difference between Aamir Liaquat and Tuba Aamir is massive which is why they also came under severe criticism when their marriage became public. Aamir Liaquat already had a wife and children when he got married to Tuba, he faced a lot of backlash because of this. He also stated in an interview that people were jealous of his beautiful and young wife. There is a 23 years age difference between the two, Aamir Liaquat is 23 older than Tuba but they are really happy together.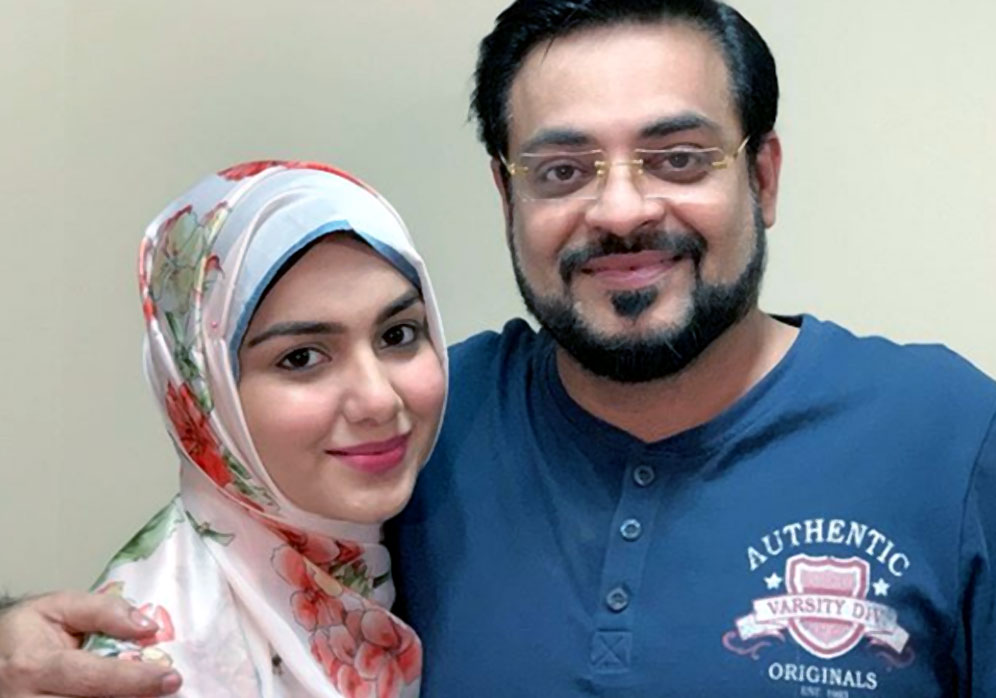 Sarah Khan and Falak Shabbir
Sarah Khan and Falak Shabbir's marriage was another surprise for the fans. According to them, everything happened too quickly and they did not want to wait to make things final. They make an adorable couple and often get a lot of love from fans. Sarah Khan is 28 years old and Falak Shabbir is 34 years old, there is a 6 years difference between the two.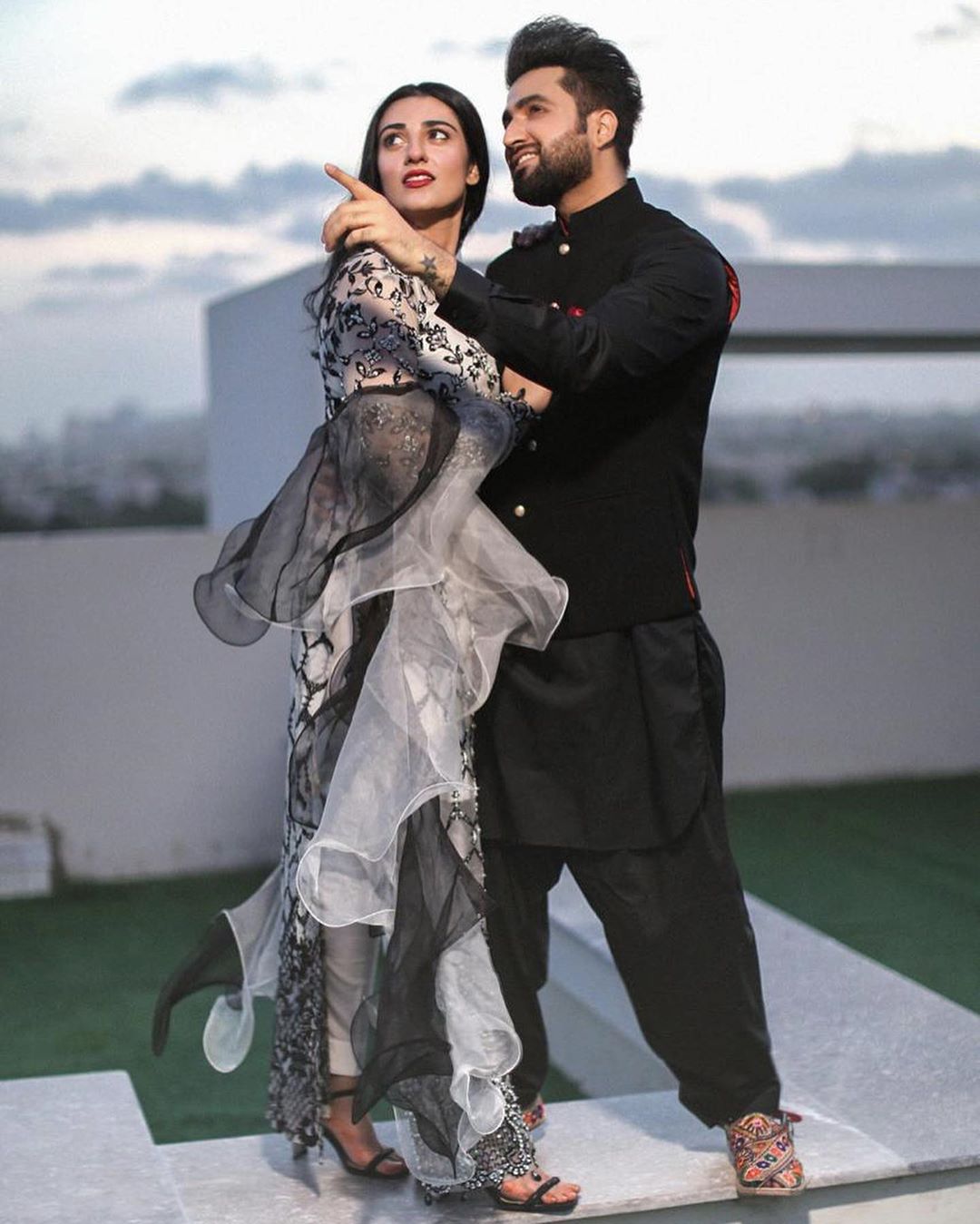 Shahroz Sabzwari and Sadaf Kanwal
Shahroz and Sadaf's marriage can easily be termed as the most controversial marriage this year. Shahroz and Sadaf had to face a lot of criticism because many people blamed Sadaf Kanwal for breaking Shahroz and Syra's marriage. Shahroz is 35 years old and Sadaf Kanwal is 26 years old. There is an age difference of 9 years between them.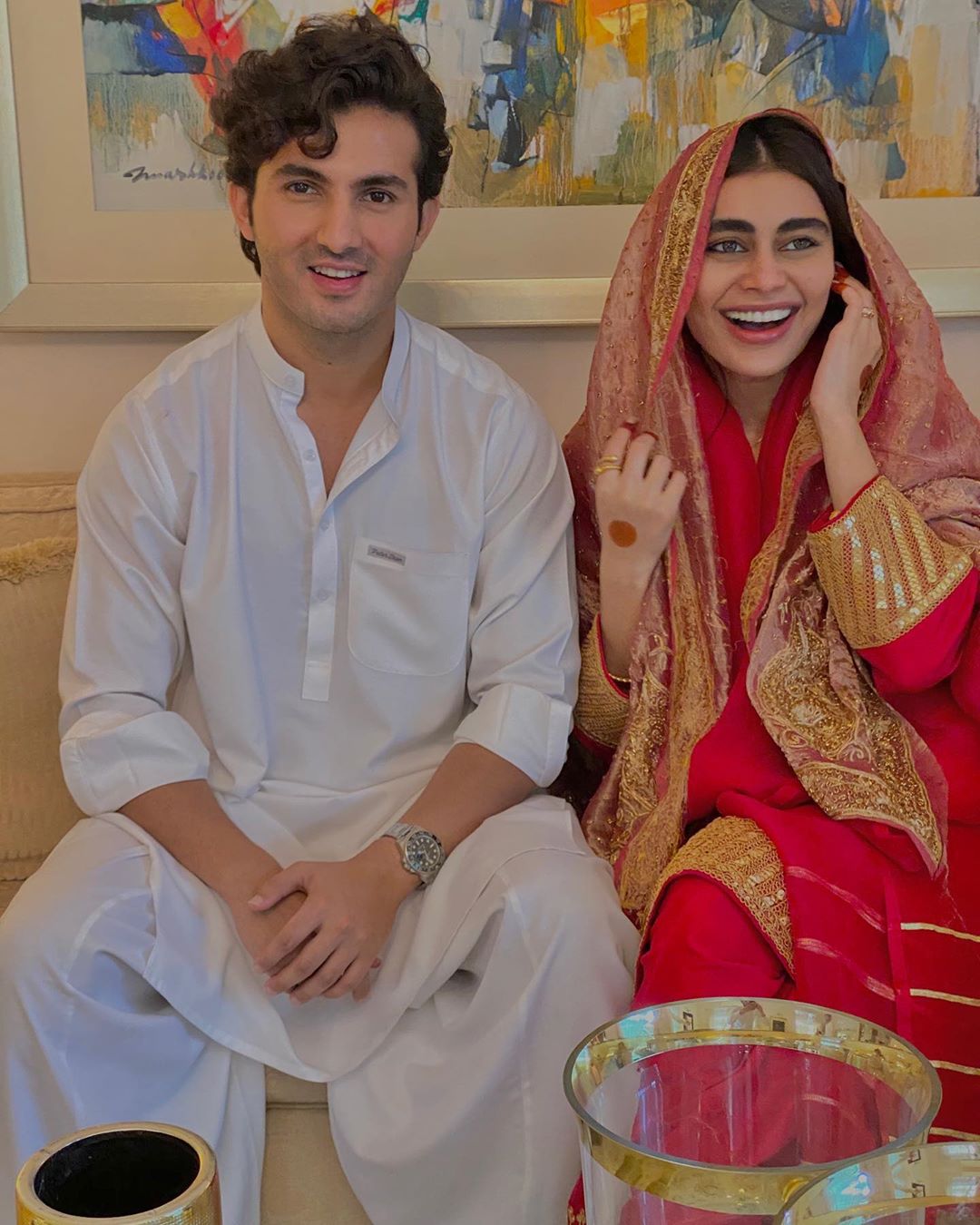 Most of these couples have proved that marriages work perfectly fine when two people are in love and committed.