Drama serial Alvida which has been written by Samira Fazal and directed by Shehzad Kashmiri has entertained viewers for many weeks now and tonight the last episode will go on air. Alvida has been the most watched drama on Wednesdays for most of the part that it has been on air. Many of the fans do not want the drama to end.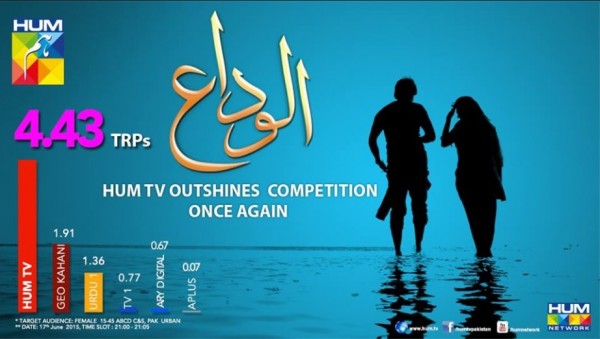 Imran Abbas asked fans last week who they think will die in the last episode which means that someone important might die in the end. Some people are thinking that it could be the main protagonist Haya played by Sanam Jung.

Imran Abbas holds this drama very close to his heart, something that he has shared with his fans.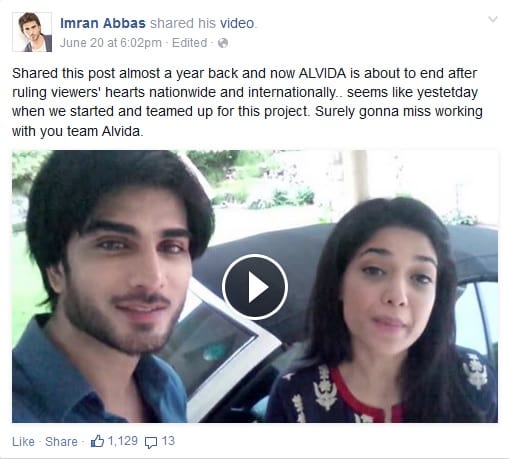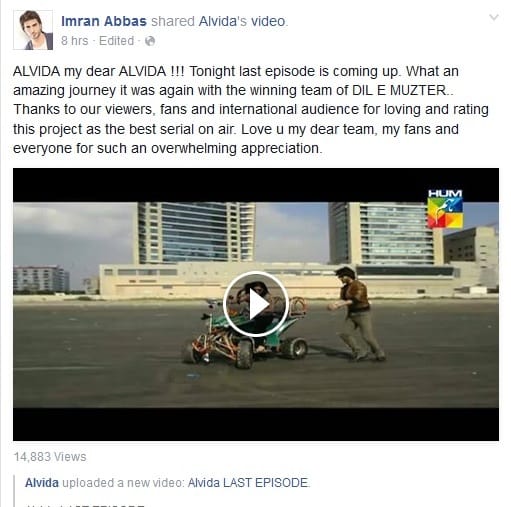 In her recent interview with HUM Sanam Jung said, ""The entire crew of Alvida along with director Shehzad Kashmiri and DOP Abdul Qudoos, worked really hard for the serial. However in the end when our efforts are appreciated in the form of your reviews, that part is pleasing the most. I also love it when people relate to Haya. So thank you everyone for supporting."