It seems like the coming year will definitely prove to be good for the number of Pakistani films coming out in cinemas. Although we don't know about the quality of the content yet, considering we have ace writers and directors bringing about a couple of feel good films, we're sure, the meager footfall surrounding the cinemas in Pakistan will definitely witness a huge surge.
So, one film, that is almost ready for its release early next year, happens to be the Farhan Saeed, Feroze Khan starrer Tich Button. In a post shared on Twitter, producer Urwa Hocane, shared how the film had finally wrapped its shooting spell and would be going into post production soon.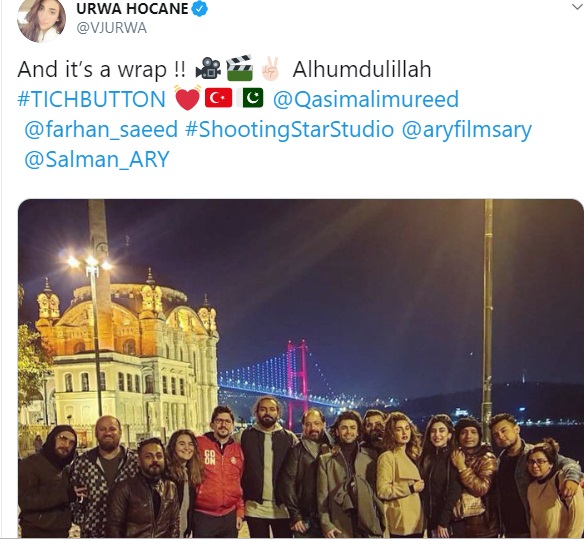 In an earlier interview, Urwa had also shared the Tich Button would release somewhere in the first quarter of the coming year. Really soon, had said the actress cum producer.
Here are a few pictures from Tich Button's cast and crew filming the final spell in Turkey.