Farhan Saeed started his career in show business with singing. He was the voice of the band Jal. He kept to singing for quite a long period of time but then he moved towards acting along with singing. Although he is not in a band any more and he performs solo now. In acting he proved that he is not only a beautiful voice and charming personality but he has got some phenomenal acting skills up his sleeve.
He has done few serials but his recent one Suno Chanda broke all the records. He and Iqra who were the lead pairs of the serial have become one of the favorite on screen couple and people are rooting for them to do other projects together as well.
Farhan is now going to do a film debut not very far into future. We would get to see Farhan on big screen soon in Wajahat Rauf's upcoming Project "Karachi Sy Lahore 3".
Here is the team reading script of the film at what seems like Wajaht Rauf's Place.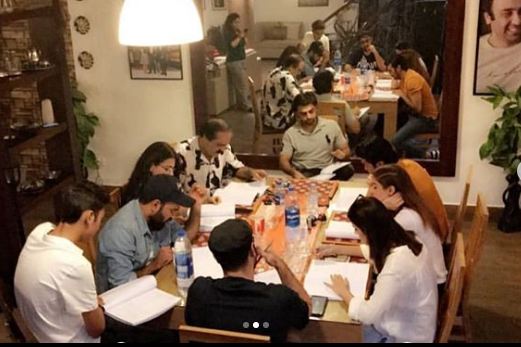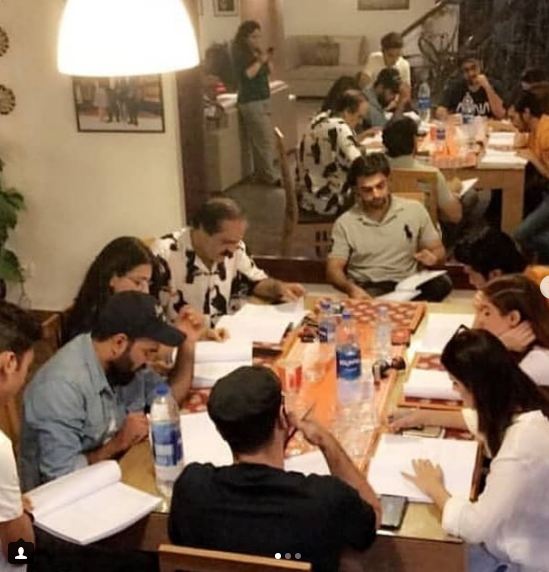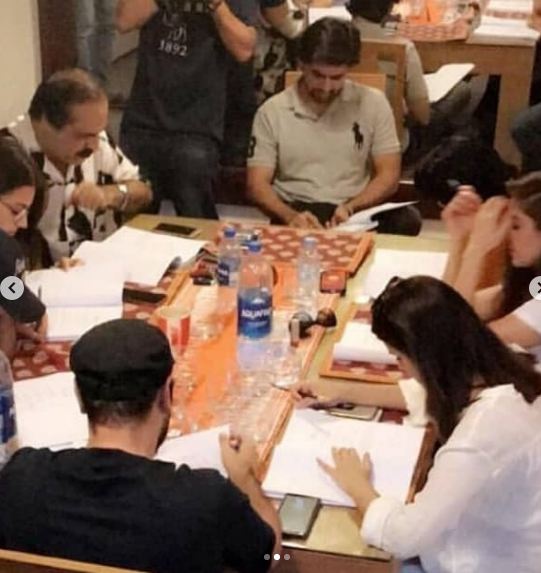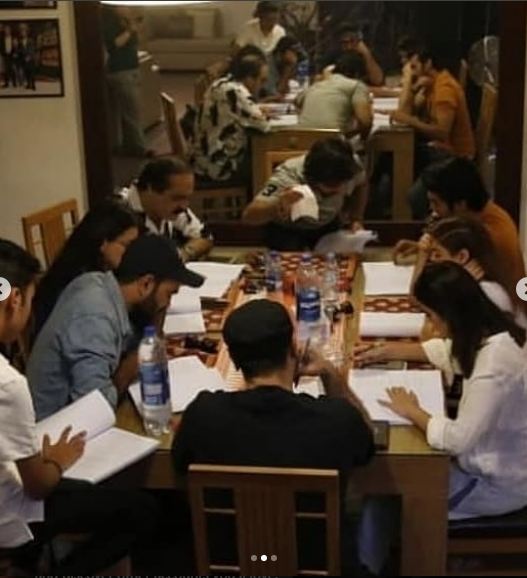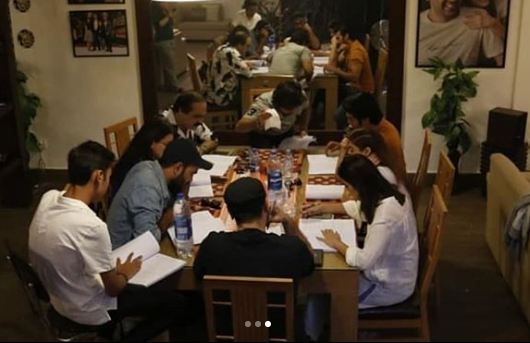 "Karachi sy Lahore" one and two did okay on the box office now let's see what happens in the third on in sequel. And who knows who Farhan Saeed will be paired up with and what his role would be.