Boxer Amir Khan is parting ways with wife of four years Faryal Makhdoom. An ugly twitter row happened between the couple yesterday. Though after some time Faryal claimed that both of their accounts were compromised (hacked) on Snapchat. The final blow came when Amir made a video on his Snapchat that the divorce is happening and they both will walk away from their unhealthy relationship.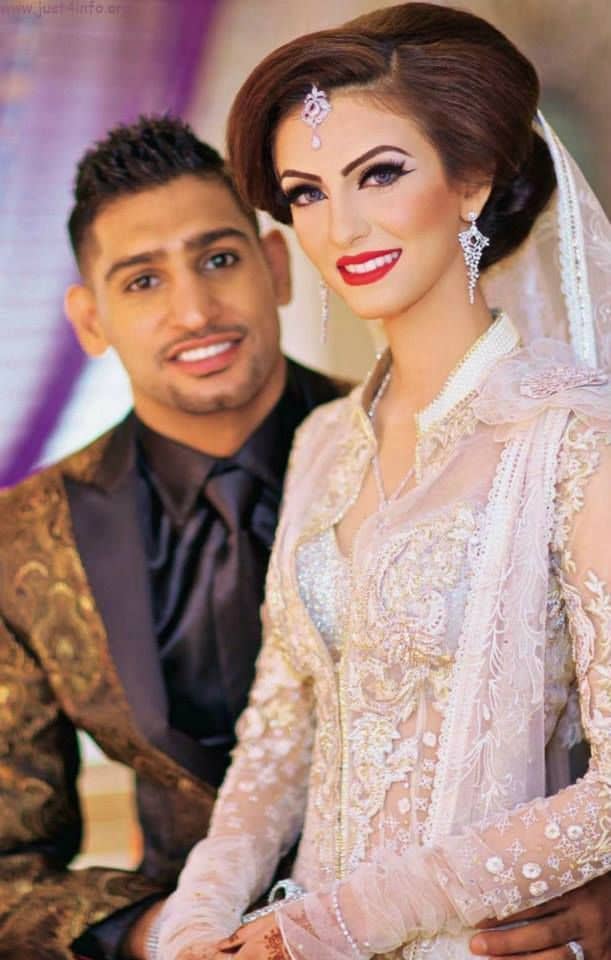 A source has claimed that Faryal got in touch with Amir later at night after the twitter war and her family got in touch with Khan's family in Bolton to convince them that Amir should reconcile with Faryal for their two year old daughter Lamaisah. Faryal told Amir that they should announce that their accounts were hacked and use the excuse to get away with the controversy. The source further told:
Amir stood his ground and told her that it was over and that he had mentally decided to move on from her and that he was unable to take it anymore.

He hung up on her and when she texted again with threatening messages, he released video message to put an end to it all.
Allegedly Faryal also told Khan that they are not officially divorced as Amir has not said Talaaq to her three times on which Amir texted her 'talaaq, talaaq, talaaq' according to the source.
The couple has definitely gone out of hands and has washed their dirty laundry out in public!
Source: Daily Mail