Today your eyes will close down when you see a model as she walks on the Ramp. We all know that currently Fashion Industry is heading towards absolute disaster and there is no sign that fashion designers will realise how they are actually destroying our cultural values.
So called Fashion designers seems to be a foreign paid agents to me, who are sent on a mission to abolish our cultural norms. However I don't want to give the gesture of bigotry here by painting all designers with the same brush because if there are senseless people in fashion industry there are good, decent and intelligent people too and among those is an exciting and creative designer from Lahore "Sundus Khan Achakzai".
About Sundus
Sundus Khan Achakzai previously known as Sundus Nawaz was born in Jeddah Saudi Arab where she completed her college in fine arts. She then came to Lahore and took admission in Pakistan Institute of Fashion and Design to complete her bachelor's degree. After achieving her degree she went to France for training from well renowned Ecole De La Chambre Syndicale in Paris in 2009. She then came back to Pakistan and started working with different major brands like Stoneage (as Women's line designer), Mini Minors (as Design Coordinator), FAQ Magzine (as Fashion editor).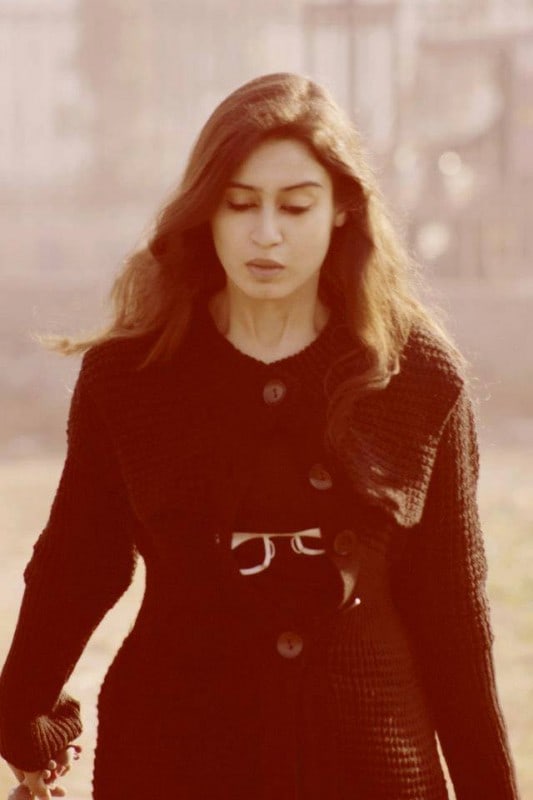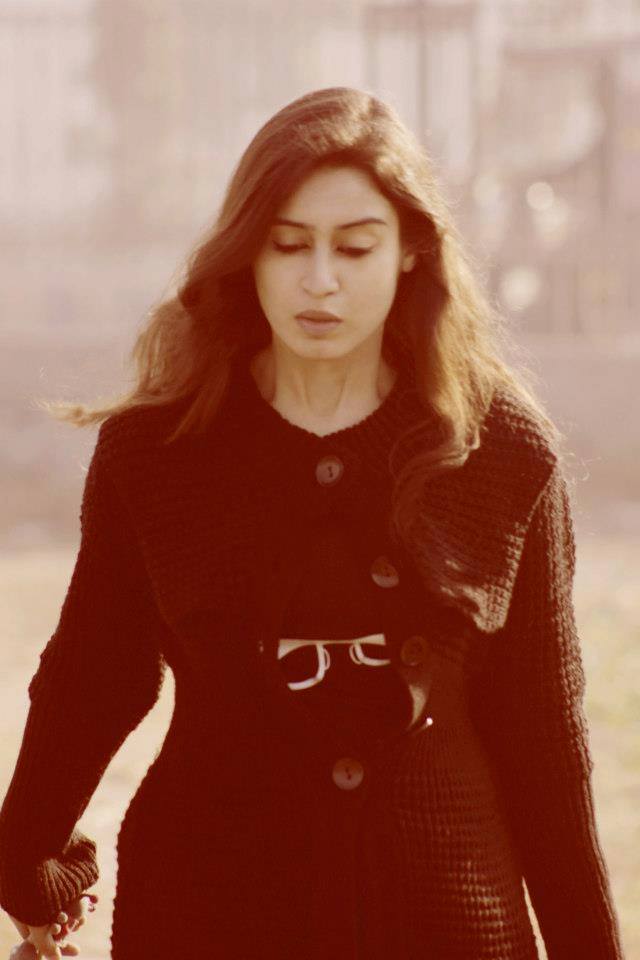 Sundus is not just a Fashion Designer but a successful model, fashion teacher, wall artist and Choreographer as well. She made her debut fashion show in 2012 with PFDC Sunsilk fashion week. Many of you might not know but in Lux Style Awards 2013 she was the one involved in choreographing SOS Children along with Atif Aslam in Grand Finale. Her collection was displayed along with Farieha Altaf, Wahab Shah and Nigha Hussain's collection in the Grand Finale of Lux Style Award 2013.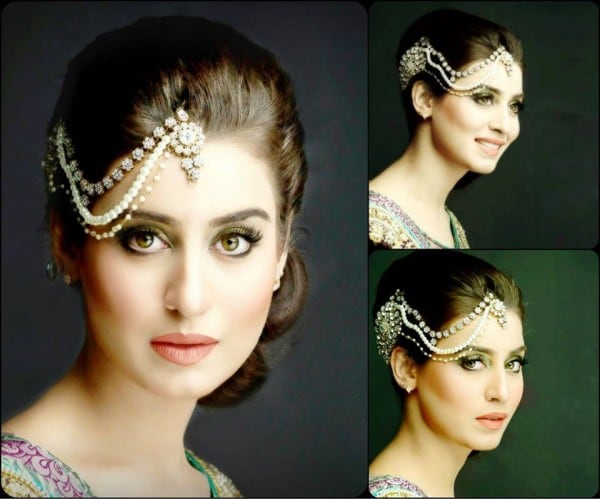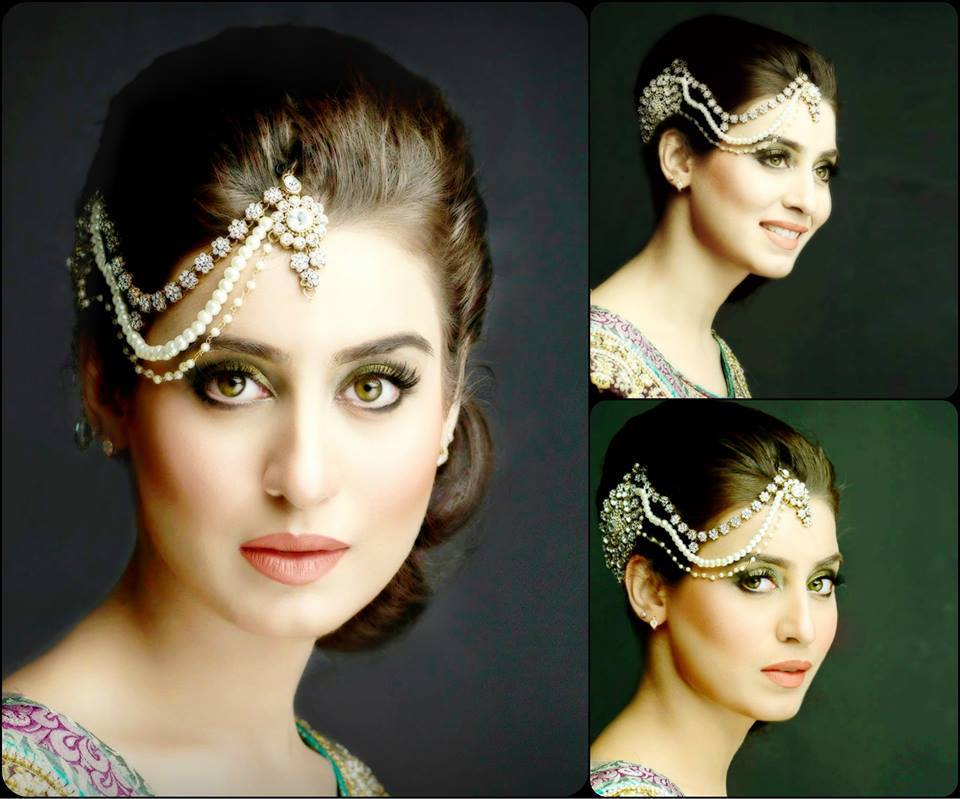 Sundus and SOS Village Kids
Sundus is also a philanthropist looking after SOS Children's Village Kids for past 8 years as a mother, sister and as a friend. She came to know about these kids through a TV add when she was a student. Sundus believed that these kids are mentally stronger than most of the children living in society, sadly a fatherly figure is missing in their life that could guide them properly. Sundus tries to spend most of her free time with these kids as now they are part of her life. It was indeed Sundus dedication that made these kids perform so well on stage along with Atif Aslam.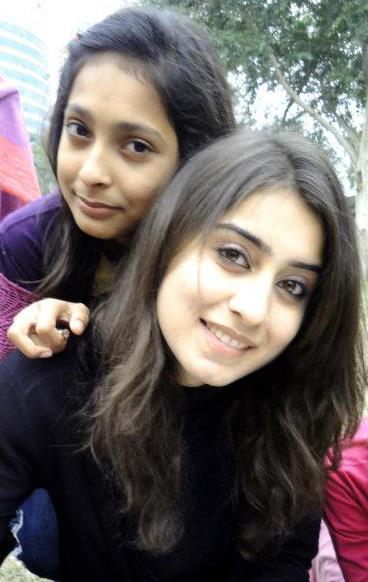 Mosaic by Sundus
Just a matter of time when Sundus launched her own brand Mosaic. Being a creative designer she is extremely passionate to bring new exciting designs in the market. Mosaic offers range of fashion clothing with unique designs including bridal wear for both Women and Men. Perhaps she is the only fashion designer who had promoted her brand by doing the modelling of her own collection.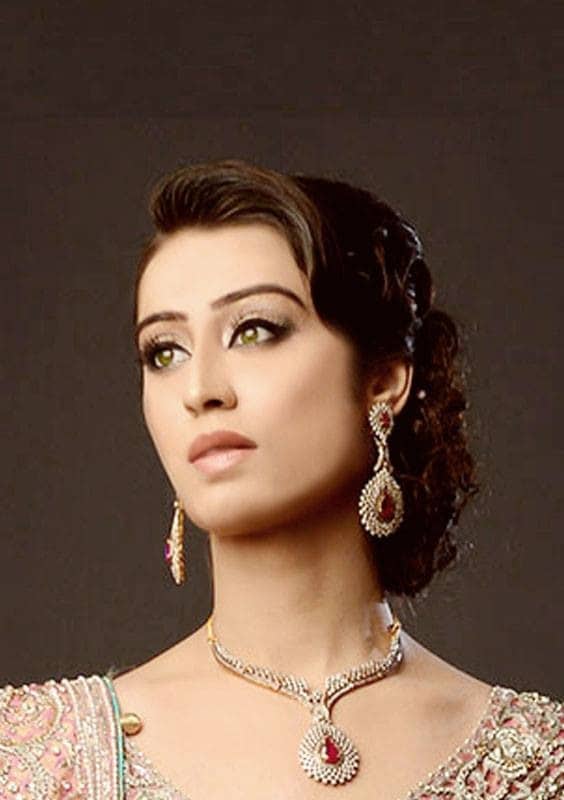 The list do not ends here, Mosaic brand also offers other ranges as well like Makeup and Styling, Modelling, Fashion Drawing, Choreographing etc.
Mosaic by Sundus assures that wearing Sundus desgined clothes will make you feel special and stand you out from rest of the crowd and yes indeed with in afforadable prices that goes out for Makeup and Styling as well.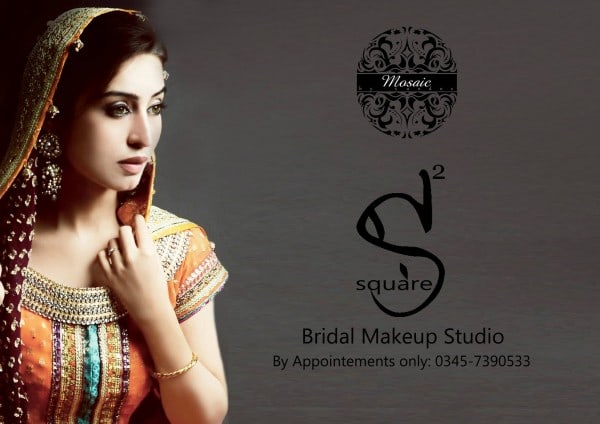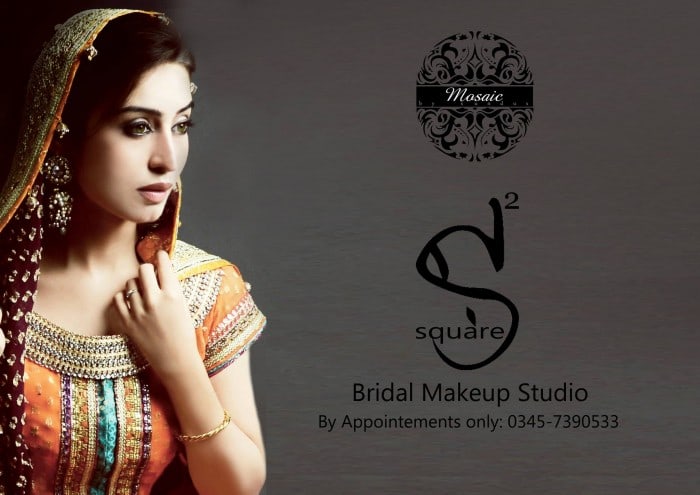 Sundus Marriage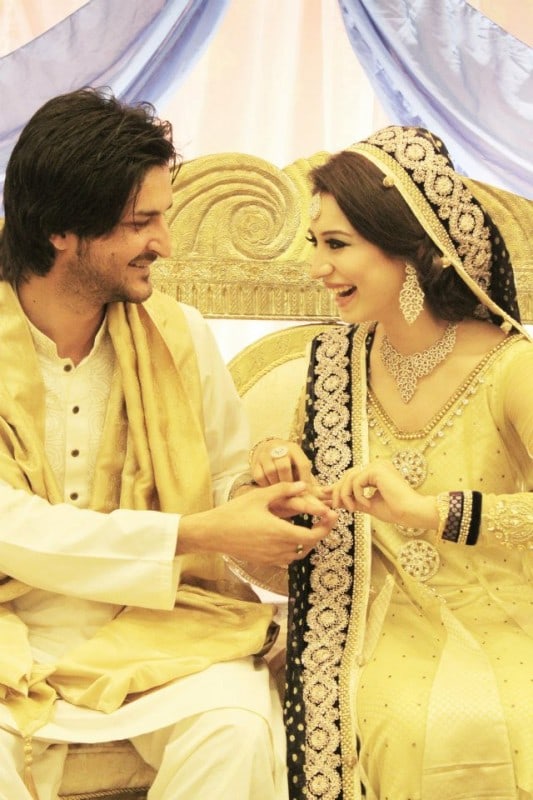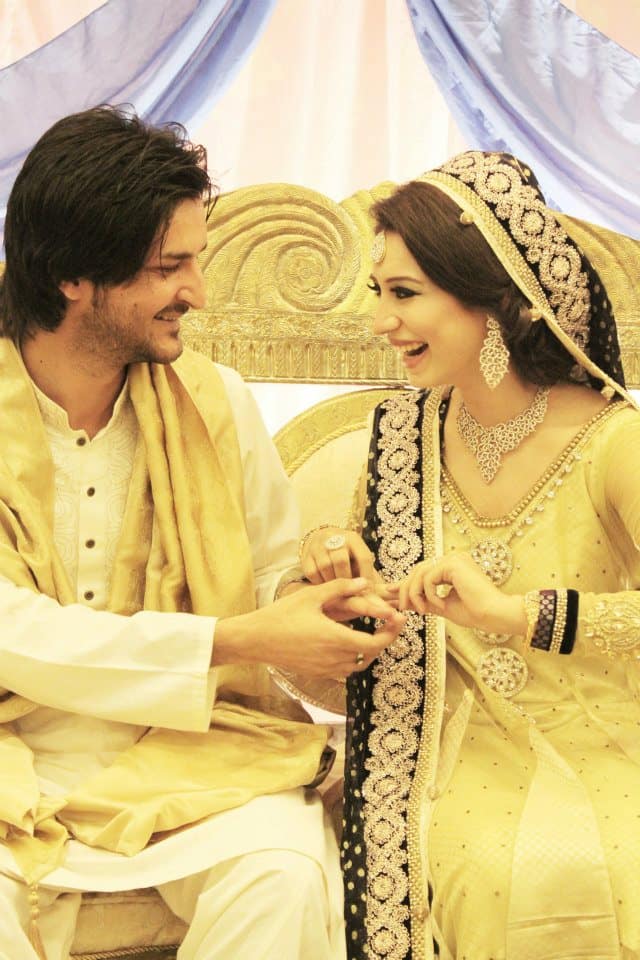 On 6th April 2013 Sundus got engaged to Naseem Khan Achakzai, the social activist and CEO of HILA non-profit Organisation. At the start of 2014 she was finally nikkahfied and changed her name from Sundus Nawaz to Sundus Khan Achakzai. Their proper Wedding Ceremony means "Rukhsati" took place on 7th December 2014 in Lahore, on this precious occasion Sundus was wearing her own bridal collection. 2014 was definitely the year of celebrities' wedding and this year we have witnessed lots of beautiful brides like Ayeza Khan, Sonya Hussain, Dua Malick, Maheen Khalid etc. but after watching Sundus Khan Achakzai I have to admit that she is the most beautiful bride of 2014.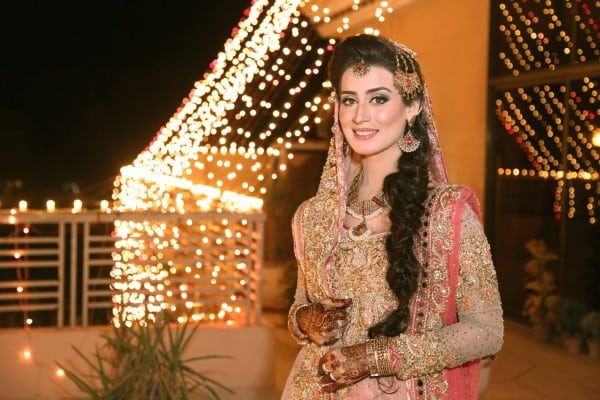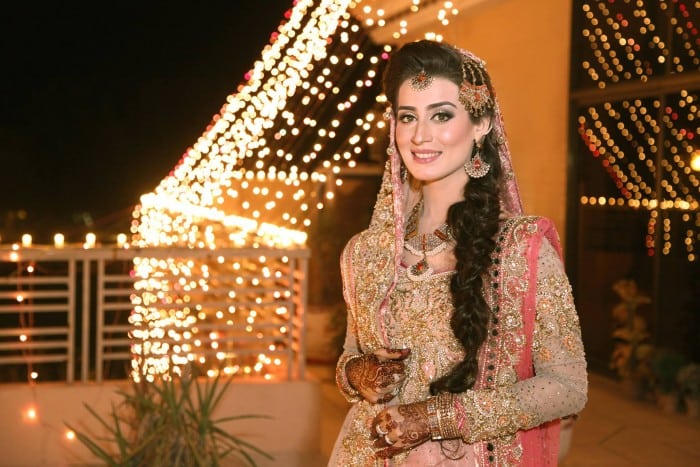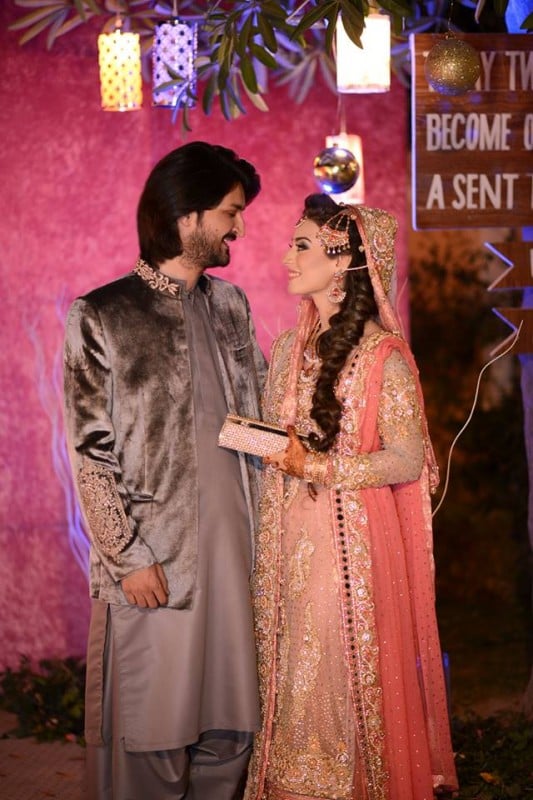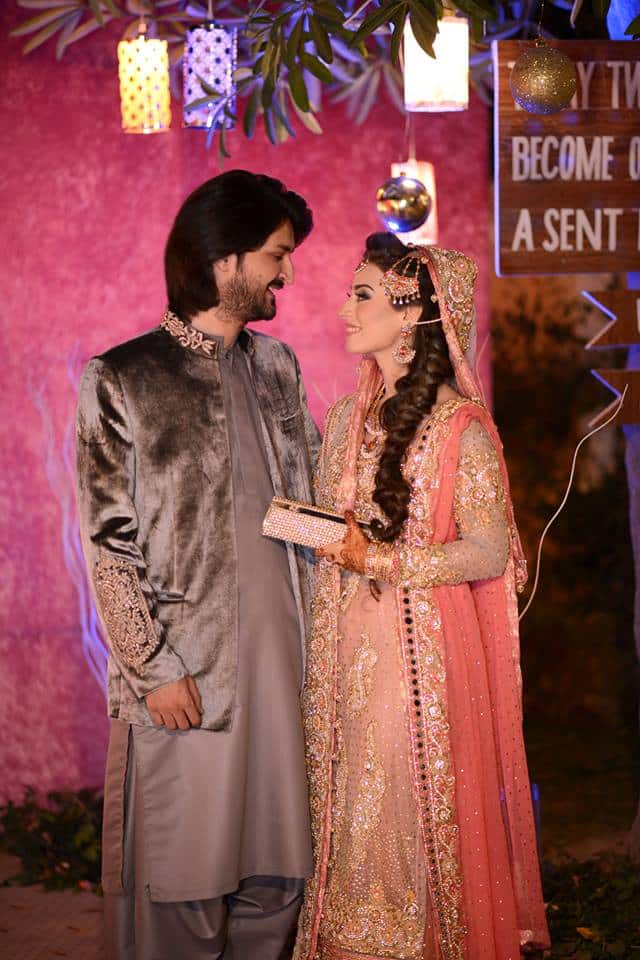 About her Husband Naseem Khan Achakzai
Naseem Khan Achakzai is a graduate from SKANS school of Accountancy. Currently he is the founder and CEO of HILA (Hope Inspiration Leadership Ambition) a non-profit Organisation that works specifically for Youth Empowerment and Education. Naseem Khan Achakzai is the first cousin of Muhammad Khan Achakzai "Governer of Balochistan".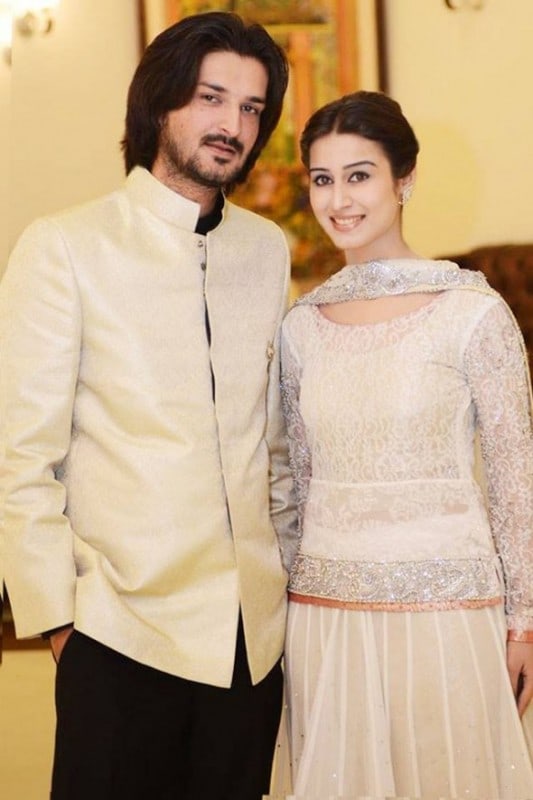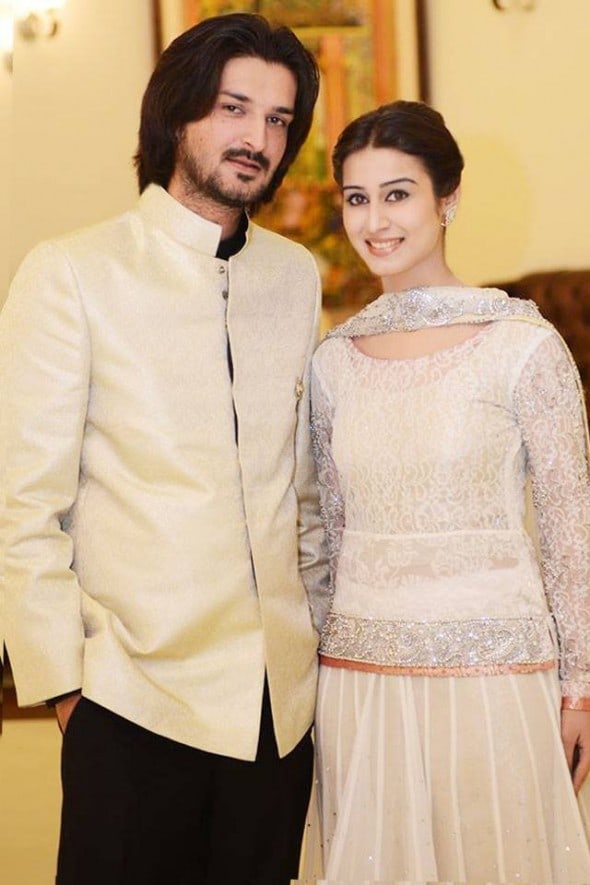 Sundus is a hardworking young Enterprenuer who believes in style and creativity. She has a passion to create new and unique styling designed clothes that can make Women to look elegant and graceful.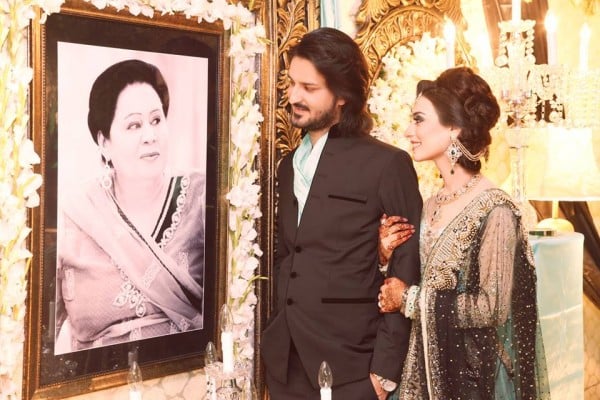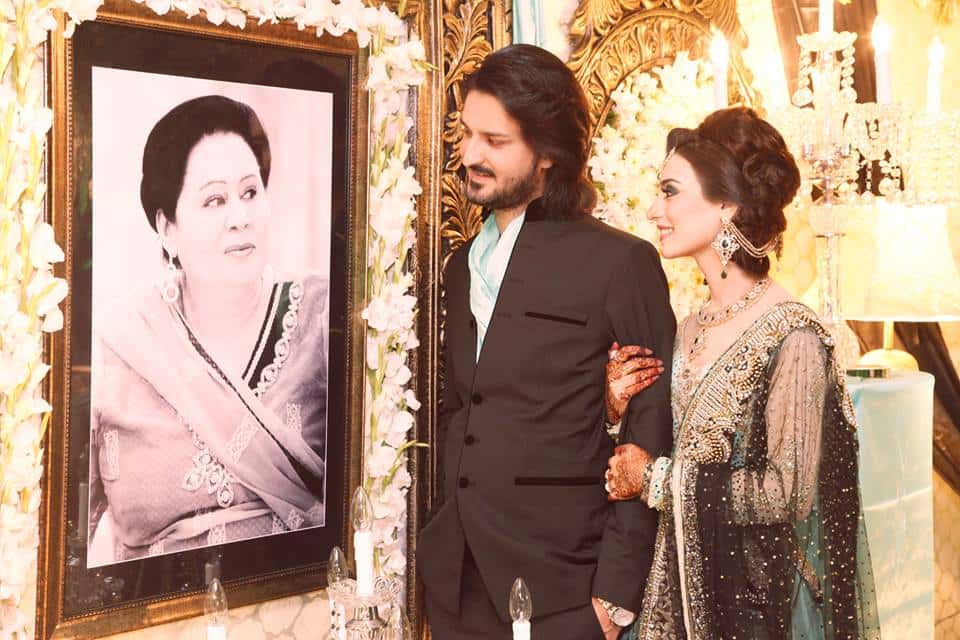 Sundus wants to give clear message to all professional "stop introducing exposing fashion as it is not our cultural values and stop making fool out of people by setting the wrong price range in the market which is often too high".
Like me many people had also entitled her as "Beauty with Brain". I wish her all the very best of luck for the success of her brand and loads of happiness in her married life.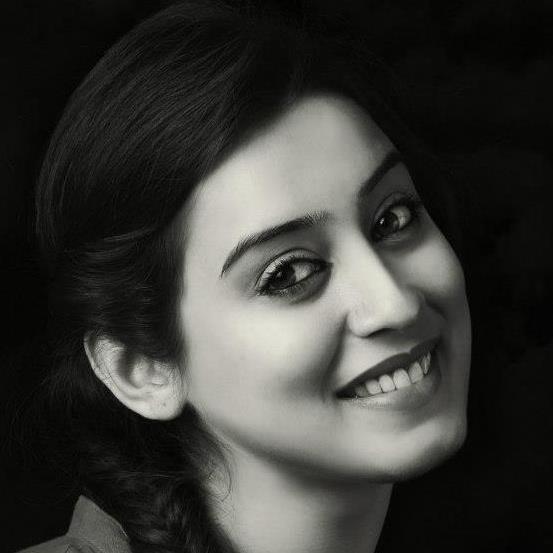 References
http://www.profashionstyle.com/press/sundus-nawaz-and-sos-childrens-village-pakistan
http://www.fashioncentral.pk/pakistani/designers/267-sundus-nawaz/about/

http://mosaicbysundus.com/makeupstyling.php
Most of the information given to me personally by Sundus