Famous Urdu writer and playwright Fatima Fatima Surayya Bajia passed away on Wednesday in Karachi after prolonged illness.
Fatima Surayya Bajia has written many popular dramas for television for the state run Pakistan Television (PTV) from late 1960's to 1990's. Her last famous drama was Uroosa aired in 1992 from the PTV Karachi center.
Her plays are known for their exquisite style and a reflection of the valus and tradition of Muslim families in India. Agahi, Shama, Afshan, Uroosa, Babar are her famous television dramas.
Fatima Surayya Bajia was born in 1930 in the princely state of Hyderabad Deccan, British India and was the eldest among her nine other siblings. Her father served at key position with the ruler of the Hyderabad Deccan known as Nizam of Hyderabad. However the family migrated to Pakistan after 1947 when India forcefully invaded and occupied the Hyderabad state.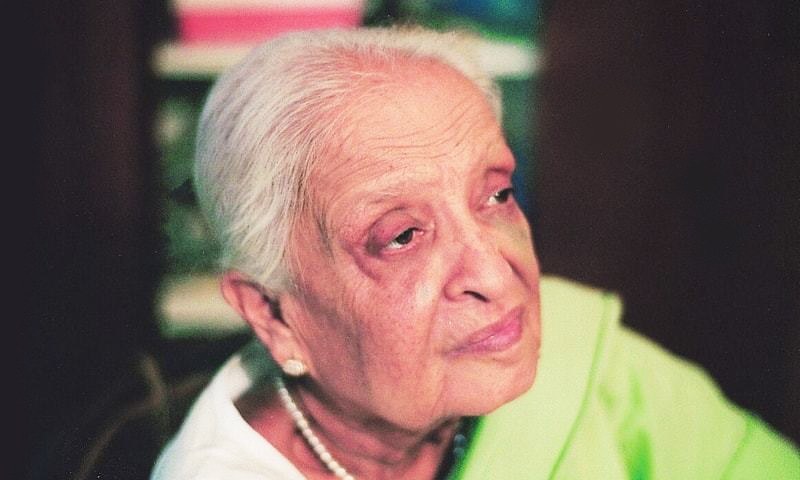 After the independence of India and Pakistan in 1947 from British, the state of Hyderabad was given the option to join either India or Pakistan, however Nizam of Hyderabad wants to make Hyderabad Deccan an independent entity and thus he prolonged his decision to join either India or Pakistan. Though the ruler of Hyderabad, the Nizam was a muslim the majority of the state was Hindu who want to join India.  In September 1948, Indian army following the instructions of its first Prime Minister Pandit Jawaharlal Nehru attacked Hyderabad Deccan under the code name of Operation Polo. Indian army committed many atrocities towards the Hyderabad population especially the muslim population and as per official estimates nearly 40,000 civilians were killed by this barbaric act of the Indian army, whereas unofficial figures put the estimate between 1,00,000 to 2,00,000. But like with all the rest of the events of atrocities towards muslims in India, no one is ever trialed or questioned for the these killings.
After Operation Polo, to escape the brutality and atrocities of the Indian army many muslim families from Hyderabad migrated to Pakistan. Most of these families settled in Karachi and to this day Karachi has descendants of the migrants from Hyderabad Deccan.
Bajia's younger siblings are also famous in their fields like Sara Naqvi, Zubaida Tariq, Zohra Nigah, Sughra Kazmi, Anwar Maqsood and Ahmed Maqsood Hameedi.
Rashid Nazir Ali