It is always of great interest to the fans to find out what their favorite celebrities like and the things they enjoy using and buying. This gives the fans and followers a little sneak peek into the lives of their favorite celebrities and also allows them to incorporate those things in their routine because that is what fans usually like to do. Usually, celebrities are always seen in designer outfits, expensive jewelry, completely glammed up but when they share basic details related to the simple and minuscule things that they like, that's when the fans connect with them a lot more.
Pakistani celebrities continue to give interviews every now and then but very few anchors question them about the things they like to collect or purchase. The few times celebrities have shared the basic things they like has given the viewers and fans an insight that despite the glamorous world they all are a part of, they too find happiness and joys in the simplest of things.
Here's the list covering favorite things of Pakistani celebrities:
Sanam Baloch
Sanam Baloch loves bangles. She has stated that a few times in her morning shows that she absolutely loves bangles. She feels every time she wears eastern clothes, she has to have a set of matching bangles in one of her wrists because that's her go-to and absolutely favorite accessory. She feels her entire look is incomplete if she skips wearing bangles.
Iqra Aziz
In one of her interviews, Iqra Aziz shared that she is a shopaholic and loves to spend on random things. However, one thing she absolutely loves to collect is stationary. She loves purchasing a lot of spiral-bound books and keeps them safe and secure. She never writes in those notepads but she loves buying and collecting them. She also has a collection of pens and stickers.
Faysal Qureshi
Faysal Qureshi loves collecting shoes. In one of his morning shows, he explained that he has a huge collection of shoes but also recalled an emotional memory attached to it. Faysal Qureshi spoke about his struggling days and stated that during those times, he only had one pair of shoes and he had to walk a lot because he could not afford public transport, so much so that his shoes used to get worn out easily. After things changed for him and his career picked up, he started collecting shoes because that's what he used to hope for when he was struggling.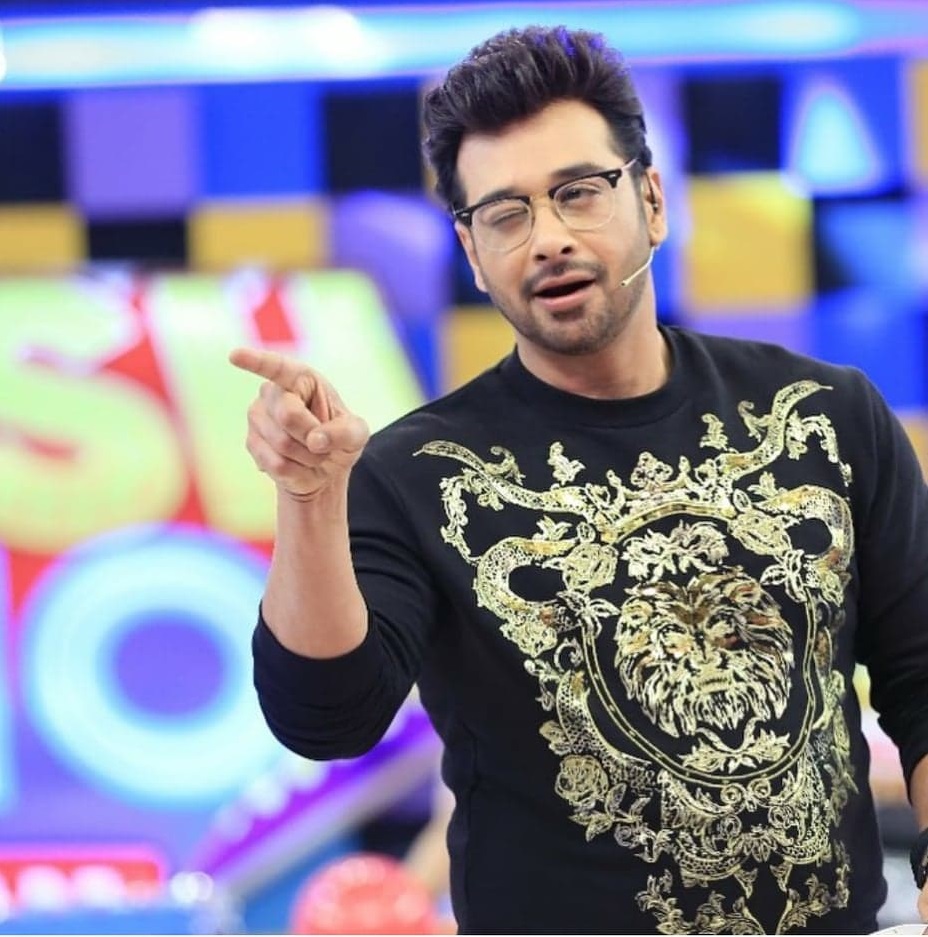 Sajal Aly
Sajal Aly like any other Pakistani girl at heart has immense love for bangles and traditional Pakistani earrings; jhumkas. She feels these two accessories are unmatched and there's nothing more special than them. This is the reason, Sajal is always seeing wearing one of the two in most of her pictures and she also doesn't mind wearing them over western outfits, that's her style statement.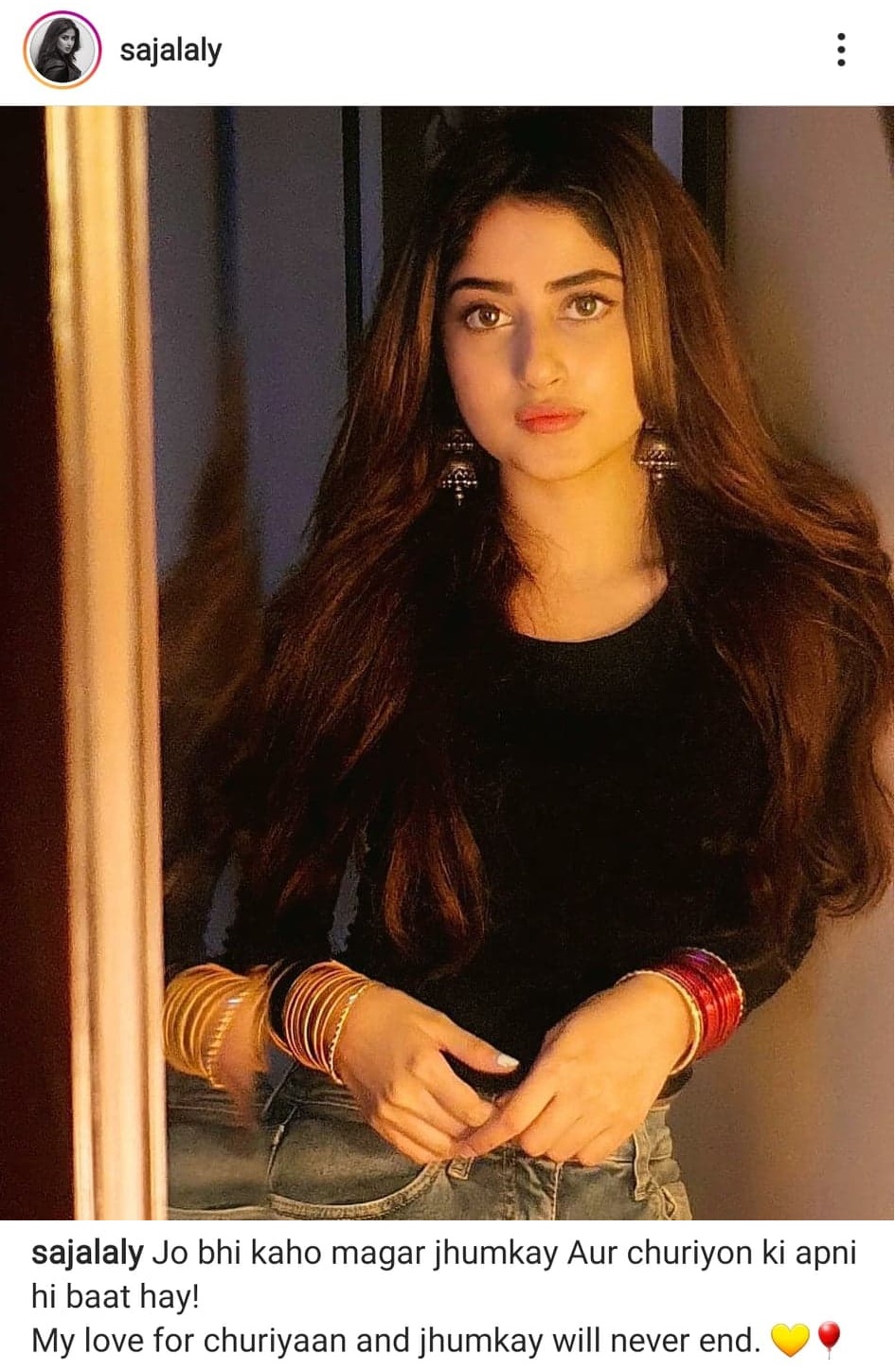 Nadia Khan
In one of the morning shows, it was revealed that Nadia Khan absolutely loves ketchup. Nadia is a huge fan of ketchup to an extent that she can mix it with anything and eat. Nadia Khan also stated that she carries sugar-free ketchup sachets in her handbag at all times. In the morning show of Faysal Qureshi Salam Zindagi, he gifted her an entire hamper full of ketchup because he also knew how much she loves it.
Mawra Hocane
Mawra Hocane loves lip and cheek tints. She carries them with her all the time and it happens to be probably the only makeup product that she feels she needs because it is not only easy to use but also because she has good skin naturally therefore the lip and cheek tint works perfectly for her.
Mahira Khan
Mahira Khan is a true Pakistani at heart, therefore she loves chai. Mahira Khan is also very very particular about the way her cup of tea looks like because that's when she knows whether it tastes right or not.
Hareem Farooq
Hareem Farooq once shared her favorite makeup product on Farah's morning show. She showed Anastasia Beverly Hill's Liquid Lipstick in Baby Pink and stated that this is her absolute favorite lip product and she always buys it whenever she gets to travel abroad because it is not readily available in Pakistan.
Fahad Mustafa
Fahad Mustafa is also very much into men's accessories. He is a collector of shoes, wristwatches, and sunglasses. In his morning show, Salam Zindagi Faysal Qureshi himself testified that Fahad loves collecting these things. Faysal Qureshi and Fahad Mustafa also exchanged wristwatches that day, stating that they matched each other's outfits better. In the picture taken at Fahad Mustafa's house, it can be clearly seen in the background that he has a walk-in wardrobe full of shoes.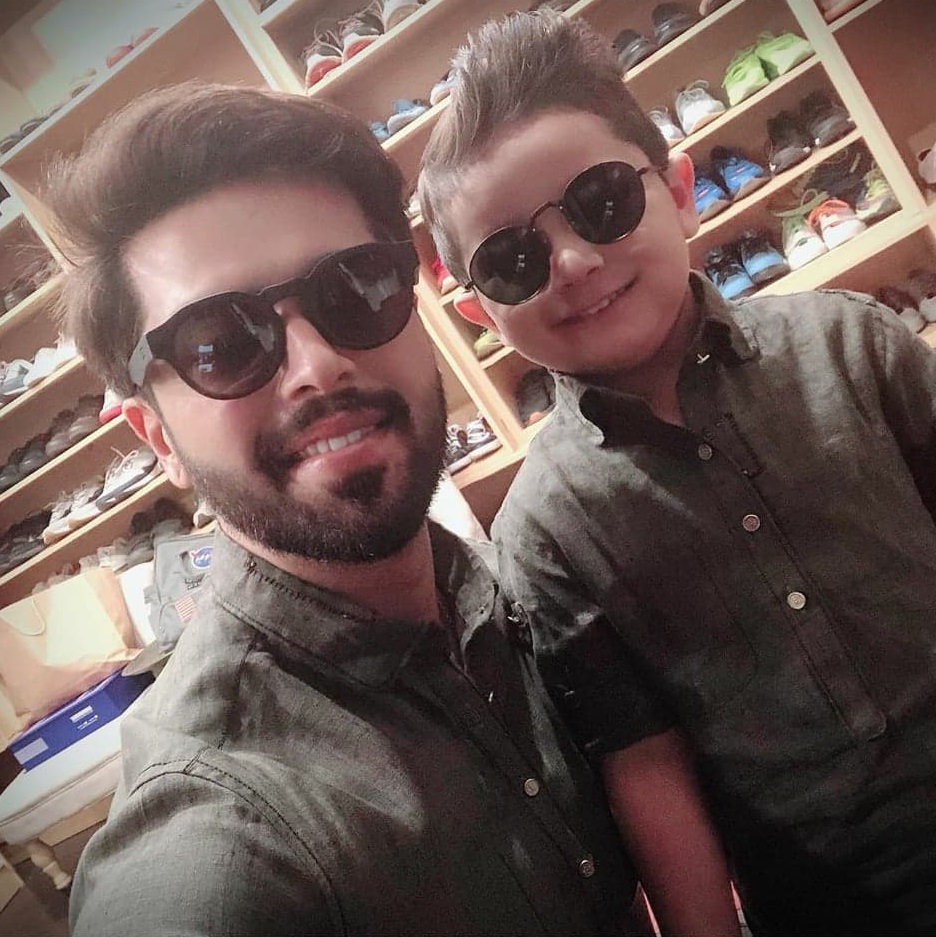 Sanam Jung
Sanam Jung took it to her Instagram to share her favorite lipstick from MAC Cosmetics. She used to wear it quite often on her morning shows and after getting a lot of requests, she shared the shade called Candy Yum Yum and also mentioned how it is her absolute favorite lipstick.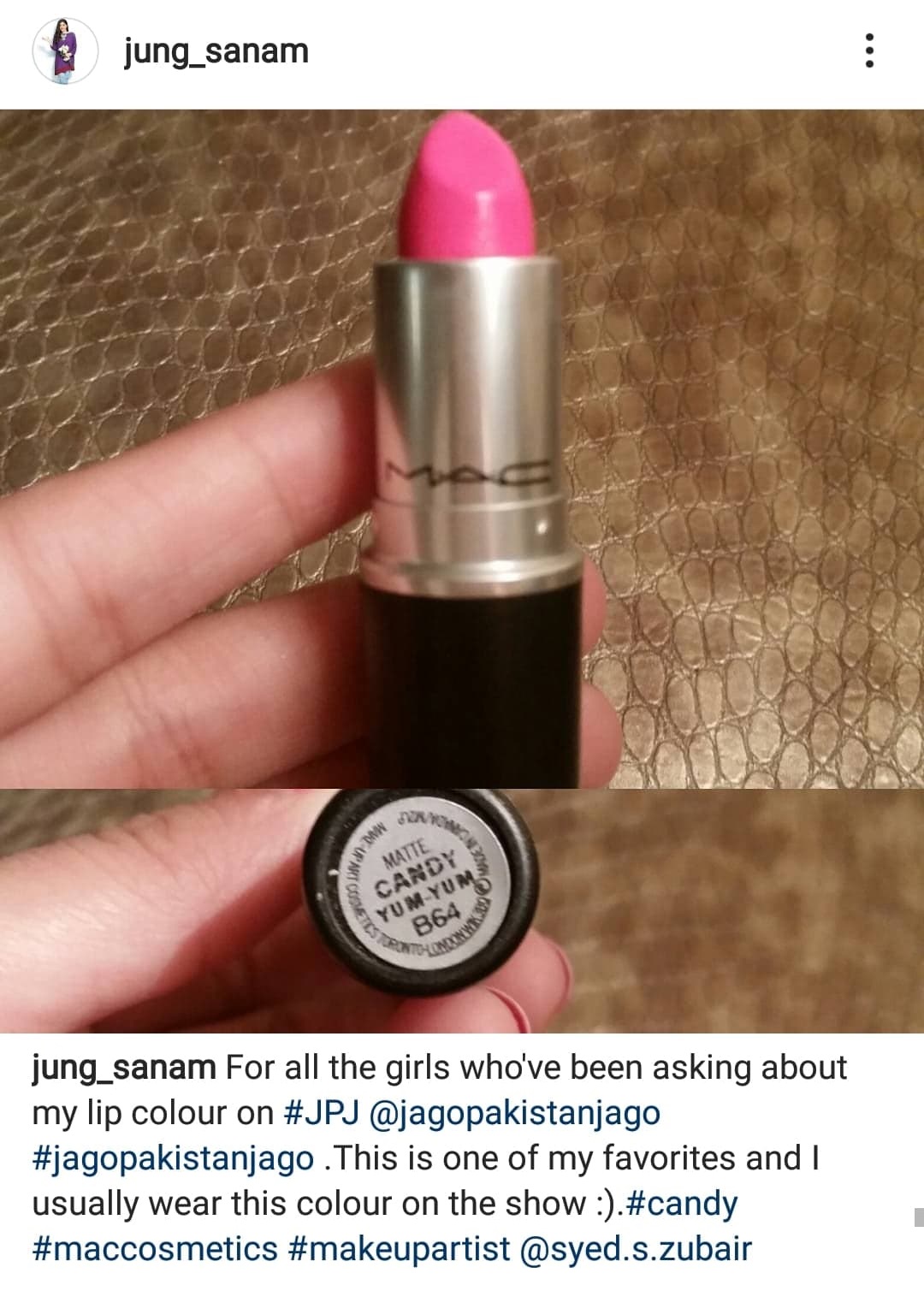 Alizeh Shah
Alizeh Shah has not given a lot of interviews but in the few that she appeared, she stated that she absolutely loves french fries. She is very much a fan of junk food and prefers it over a regular home-cooked meal. When it comes to french fries, she can eat them every day.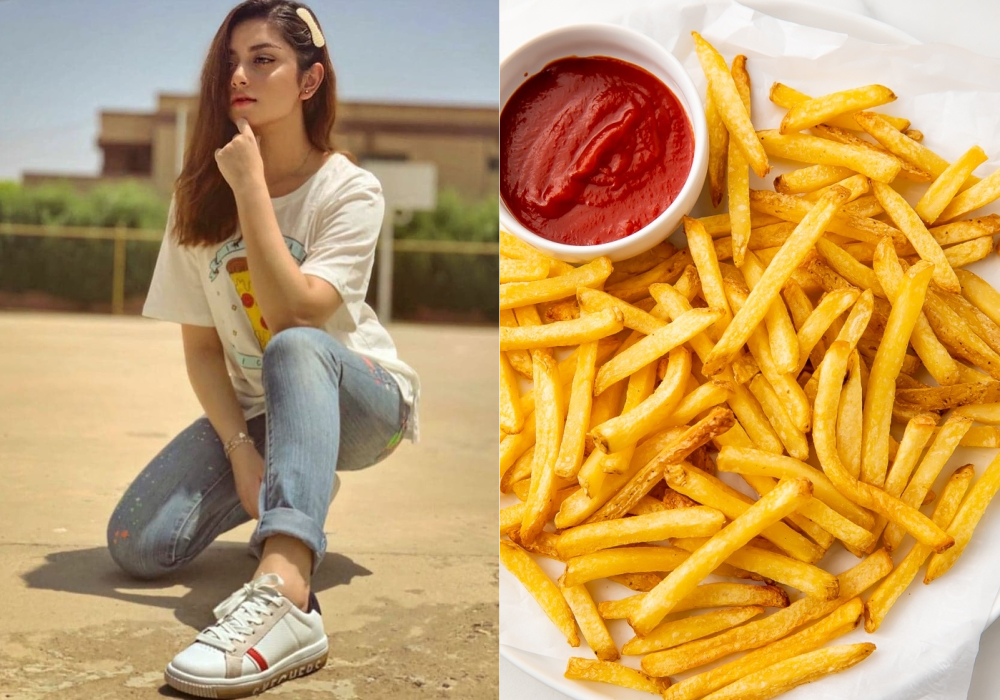 Hina Altaf
For Hina Altaf, her makeup is incomplete without lip and cheek tint. She has mentioned it on different morning shows as well as the beauty related video she made herself and posted on her youtube channel. She shares that her makeup is incomplete without this specific product and because it gives her the natural touch of color, she absolutely loves it.
This completes the list of favorite things of a few Pakistani celebrities. Did you enjoy finding out about the things they love? Feel free to share your opinion in the comment section below.