Fawad Afzal Khan – Striving For A Good Cause!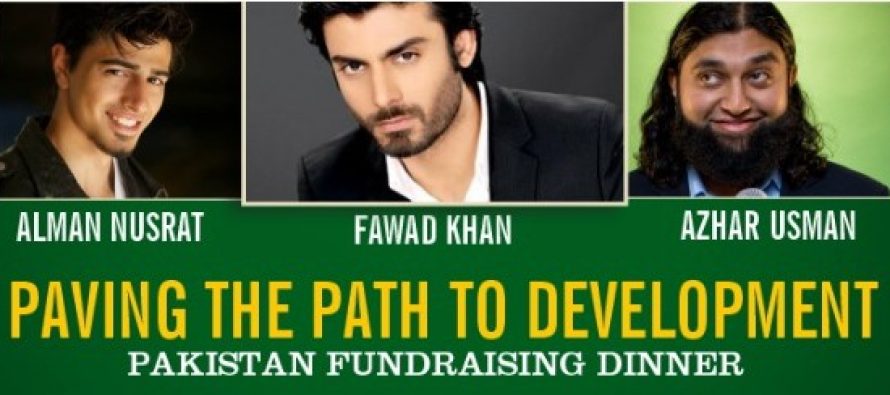 The Pakistani Heart throb Fawad Afzal Khan started his acting career with the movie 'Khuda Ke Liye' and gained immense popularity worldwide through his character Ashar from the show Humsafar. He is also currently seen as Zaroon in the show Zindagi Gulzar Hai, the most hyped and watched show nowadays. He has proved himself as a brilliant singer and a superb actor in a very short time. Well, it seems like we are getting to see a new side of Fawad Afzal Khan who is now striving for a good cause. He would be going to Islamic Relief USA for a series of events for Pakistan Humanitarian aid. He would be attending Pakistan Fund Raising dinner on behalf of Islamic Relief USA in the month of April and May. Fawad Khan will be accompanied by comedian Azhar Usman and singer Alman Chand Nusrat – ANX.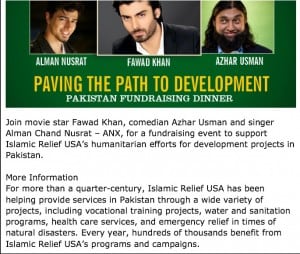 Islamic Relief USA will be once again hosting its Pakistan Celebrity Dinner Tour, which brings international stars to different towns in the USA for a great cause: to raise awareness and support for IRUSA's Pakistan humanitarian development projects.
Islamic Relief has been providing services in Pakistan since 1992. Islamic Relief Pakistan opened its office in Islamabad in 1994. Islamic Relief teams have helped implement vocational training projects, water and sanitation programs, and have administered health care services. Islamic Relief has also been at the forefront of providing emergency relief in times of natural disaster, and team members in the region work closely with local organizations and government officials to ensure efficiency and deliver aid where it is needed most.
I must say, I am very impressed by this step taken by Fawad Khan for a good cause and I am sure his fans will love him even more now. We definitely need more public figures to strive for such good causes for the betterment of their nation. I am glad that Fawad Afzal Khan took the initiative to serve the people of his country. Many of his fans in the USA would be very happy to hear that he would be visiting their cities. Below is the schedule of the cities he would be visiting: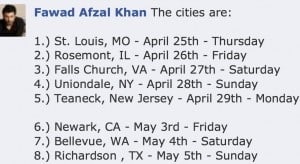 Below is the video of Fawad Afzal Khan announcing his arrival in USA for the Pakistan Celebrity Dinner Tour:
 
Mariam Shafiq
...
---