It seems that Pakistani Media is now all revolving around the dashing, the cute, The Asher of Humsafar.  We have been sharing some real interesting posts with our readers, highlighting the popularity of this Singer-turned- actor, and here we are again, presenting sensational news about this heart-throb actor, Fawad Afzal Khan.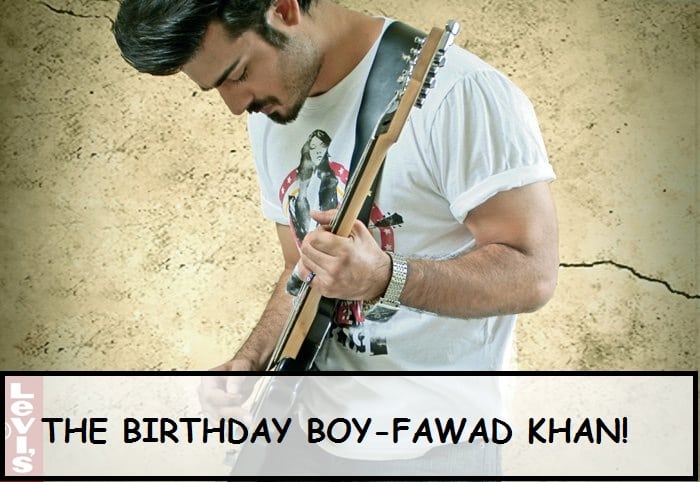 It might be new for few of you that today that is 29th of November; Fawad Khan is all busy celebrating his 31st Birthday. Well Yes, it's his birthday! While I was searching more about him, I realized that no matter how much the audience like him for his acting and looks, there is so much his fans don't know about him.
It has been seen that education speaks, and with Fawad Khan, it is all true. Been born in Lahore in 1981, Fawad  completed his secondary education from a renowned school of Lahore, the Lahore Grammar School, securing a magnificent result in his A-Levels. Sharing some personal information here, what make me fall for this hunk is the fact that I and he shares many things in common, the A-levels, and the Engineering. Although Fawad found Music to be his primary career initially, he was not taught for it. In fact he completed his Electronics & telecommunications engineering degree from NUCES, Lahore, Again a place, that speaks for itself.
Now that it has been 5 good years that he started his career as an actor, Fawad has earned more respect, more money, more fans than any other start within the stated time duration. With his latest Drama, 'Zindagi Gulzar Hai', which is getting on air tomorrow, he hopes to create a much huge audience as compared to that of Humsafar.
We, The team of Reviewit.pk and along with all our readers wish Fawad a very Happy and healthy Birthday. We Pray that not only 'Zindagi Gulzar hai' but all his upcoming projects turn out to be a successful one.
Best Wishes,
Nida Zaidi