Surprize!  We are here with a news that would definitely be a treat for the Pakistan's drama lovers. According to the social media's official fan page and the largest Indian forum, India-forums, the news has been leaked that it is Fawad Khan, along with Nida Khan who have been selected for an upcoming drama serial Amar Bail, been written by the phenomenal writer Umera Ahmed. Nothing more has been revealed yet about the topic but there is one thing for sure that Umera's fans would definitely love this news as it is Amar Bail after Peer-e-Kamil(pbuh) which takes the reader in some other world which apparently seems reality. 
Fawad Khan will be seen in the role Umar, the central character of the novel, whereas Nida would be impersonating Aliza's character. For those who don't recognize Nida Khan, she is an actress less seen on screen. She was the daughter of Parsa in the the drama serial Paarsa that went on air on Hum TV.

While going through the feedbacks, it can be seen that the audience is pretty excited about the news but also want to have a change in the ending of the story. Moreover, many of the viewers aren't happy with Nida's casting in the drama.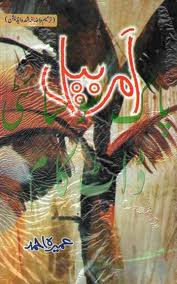 Lets see how far this news remains a news, it is difficult to comment about current moves been taken for this project,
Hoping to see Amar Bail and Umar soon,
Wishes
Nida Zaidi