Fawad Khan Chats With His Fans On Twitter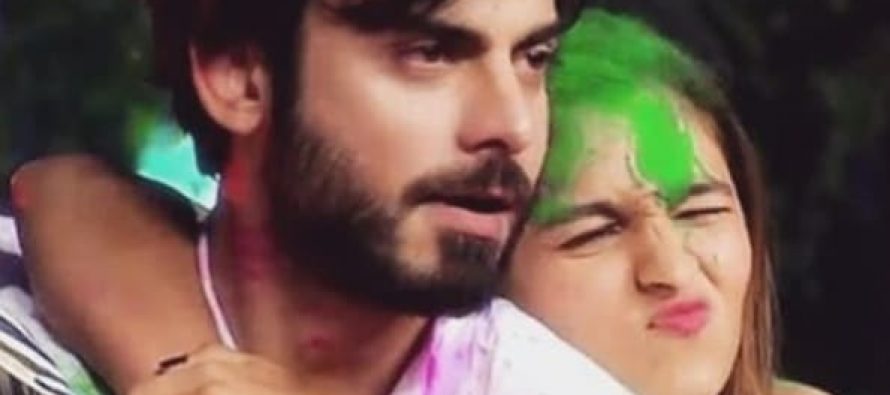 Fawad Khan's latest Bollywood venture "Kapoor and Sons" is being praised from all corners and it has been doing very well on the box office too. Fawad Khan made sure that he replied to all those people who praised the film whether they were professional critics or viewers from the public. Here are some of his tweets which show what kind of comments his film got and how thankful he is.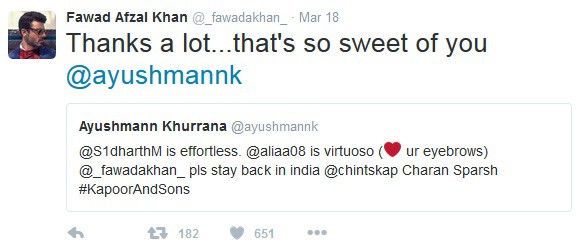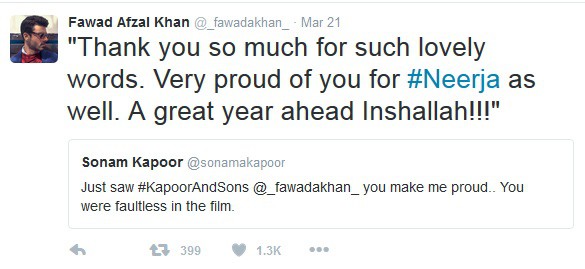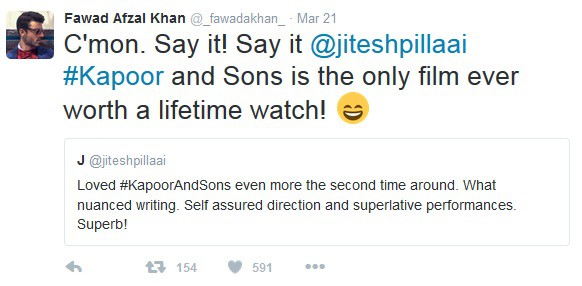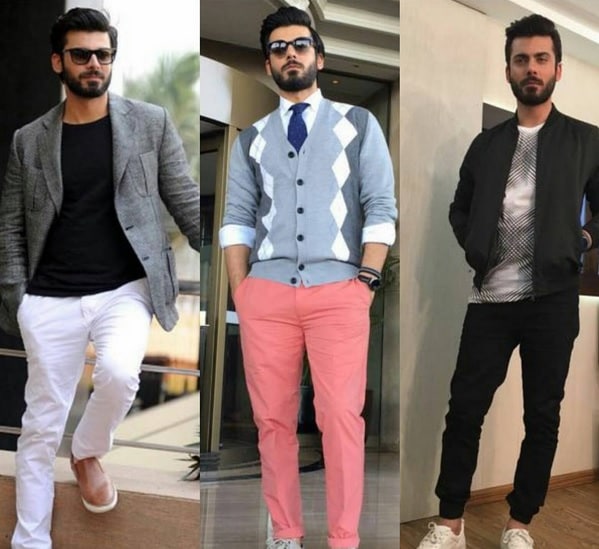 Apart from that Fawad Khan also had a quick questions answers session with anyone who wanted to ask him anything on twitter. People asked him many different questions which he answered very honestly. According to him Jawani Phir Nahi Aani is his latest favorite Pakistani film. He also informed his fans that Maula Jutt will be on the floor probably at the end of the year but the shooting for Albela Rahi was going to start soon. He also said that all his projects were close to his heart but his current favorite was "Kapoor and Sons". Fawad Khan moreover talked about his co-actors and the overall experience of filming Kapoor and Sons. Fawad's answers were short but they satisfied the fans because they were pertinent. Fawad Khan also said that he might work in a Pakistani drama too if a different opportunity comes his way.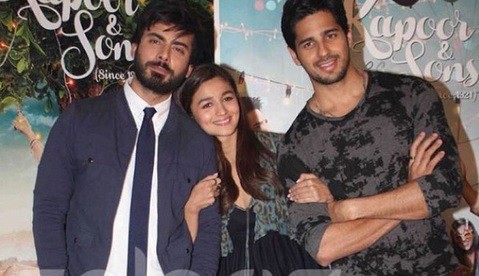 Here are some tweets from the questions and answers session:














---