Fawad Khan With His Wife On Filmfare Awards – Pictures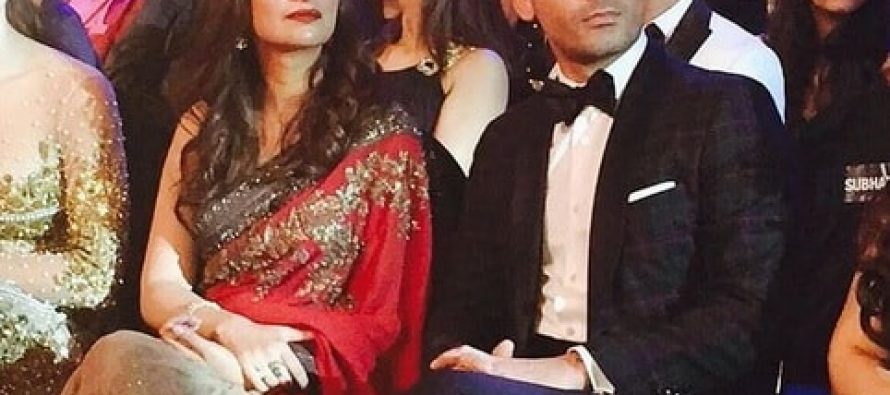 Fawad Khan and his wife were invited to the Filmfare Awards in India which were attended by all the top celebrities of India and those Pakistani celebrities who are working in India. Fawad Khan posted a few pictures of him and his wife at and before the awards on his recently made instagram account. Fawad Khan usually does not post a lot of pictures so it is good to see him sharing these pictures with his fans which could mean that he will keep his instagram account active.
Fawad Khan wore a tuxedo on the event and Sadaf Fawad Khan wore a saree. She is seen wearing Western dresses most often but this time she decided to wear something Eastern. The Filmfare instagram page and other pages also shared Fawad Khan and his wife's pictures on the red carpet and while they were sitting in the audience. This was the fourth time in Filmfare awards that Atif Aslam was nominated but just like all the previous years, he did not win the award. Fawad Khan won the award last year for Best Male Debut.
Here are some pictures of the couple from the event:
---