Fawad Khan's Maula Jatt 2 expected to release in 2017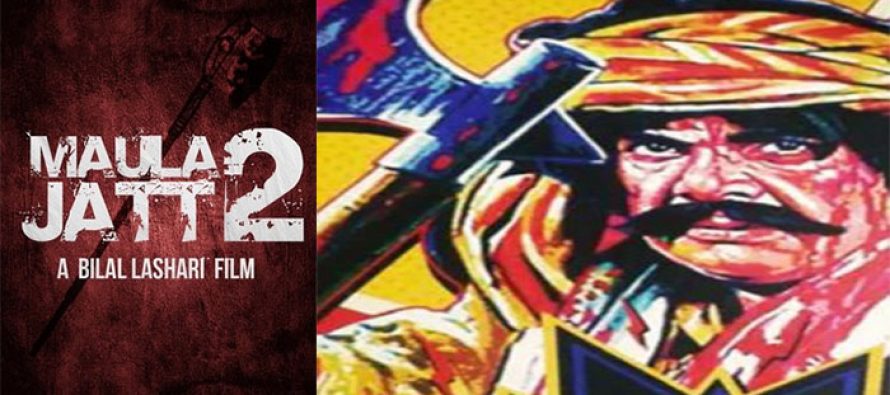 Maula Jatt 2 is an upcoming action drama film, written and directed by Bilal Lashari, co-produced by Faisal Rafi and Bilal Lashari. It is a sequel to 1979 cult-classic Maula Jatt. The shooting of the film had started mid this year and the film is expected to hit the screens in 2017. The cast of the film includes Fawad Khan, Hamza Ali Abbasi, Sanam Jung, Shamoom Abbasi and Adnan Jaffar.
There is not much revealed about the movie yet but it is confirmed that the film's story will be all new unlike the first part but dialogues will be taken from 1979 film. The film will be in three languages English, Urdu and Punjabi. Fawad in the film will play the role of Maula Jatt while Hamza will play the role of Noori Nath. We wonder how the new and modern version of the roles maula Jatt and Noori Nath will look like. Hamza Ali Abbasi even did training to work on muscle symmetry, endurance and cardiovascular health. Fawad Khan and Hamza Ali Abbasi who are usually seen in romantic, love struck hero roles will be seen in a totally different role and we're sure it is going to be something to look forward to because Fawad is going to reprise the role of late legend Sultan Rahi!
"It has to be a lot more than just physical exaggeration and that is why Fawad Afzal Khan as Maula Jatt and Hamza Ali Abbasi as Noori Nath will come as an amazing shocker for the audience." stated Bilal Lashari
Rimsha Butt
---