Faysal Quraishi has tweeted and exposed about Indian faking the drama of shooting the f16 jet and capturing the pilot and fooling with their public with picture of our soldier as dead, because there was no f16, there was no pilot there was just a picture of our soldier in uniform.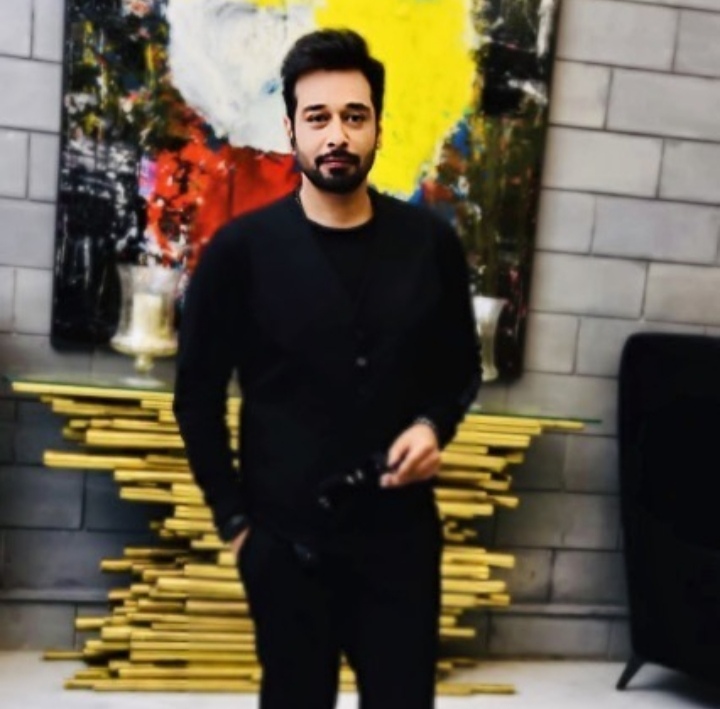 Yes the officer was haider shabaz and our very own patriotic host, Superstar Faysal Quraishi met with him today in his Salam zindagi show where they exposed the indian drama of showing him as dead, he was alive and sitting on the show with all his rank and position. All of you must watch his show salam zindagi on 6th September and see another episode of world wide Indian embarrassment which is quite frequently happening now a days.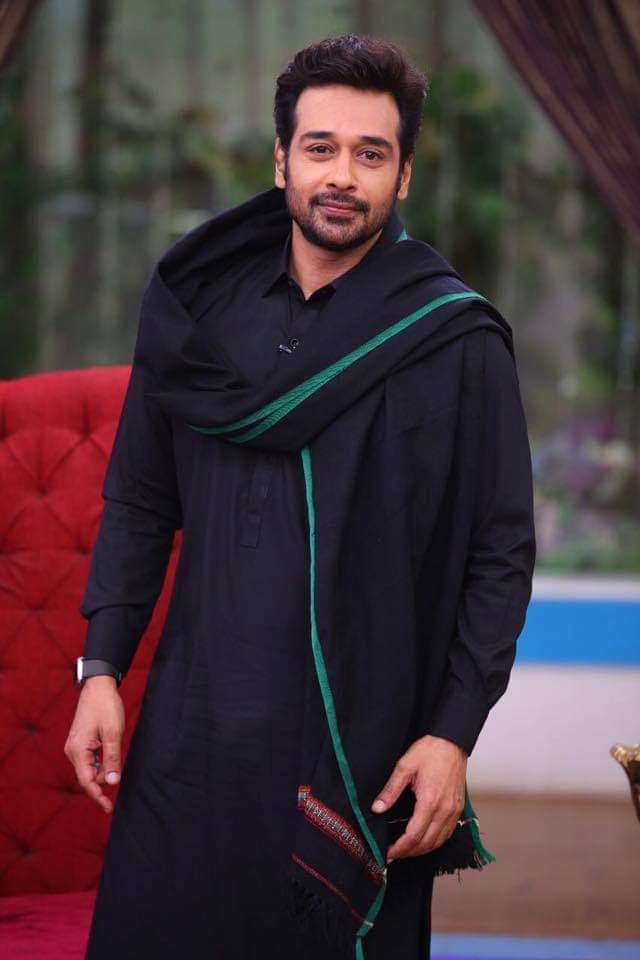 Faysal Quraishi has been vocal about kashmir issue especially mentions what kashmiris have been going through so his 6th September show needs to be watched by all pakistanis and make sure it goes to trending.
Faysal Quraishi tweeted along with this picture
This goes to show that india has always lied with out evidence #haidershabaz ..met him today and watch my show #salamzindagi on 6th September.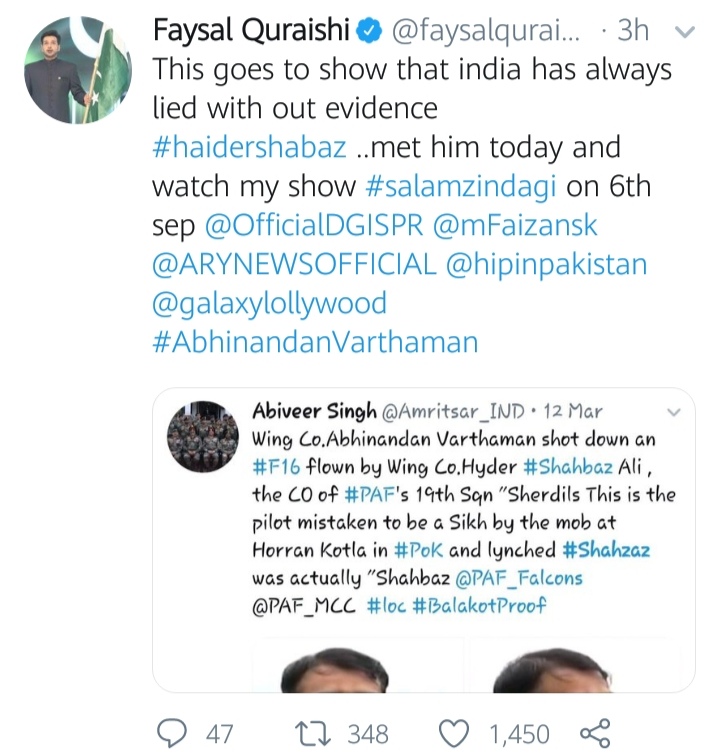 The picture of the team with the Wing commandar Haider Shehbaz it self exposed indian fake drama as per DG ISPR said on 27th February that truth always prevails so it happens to be again.