Faysal Quraishi is a popular Pakistani television actor who is best known for his top-notch acting skills and hit dramas. Fans love the actor and wait for his dramas. The actor holds an international following as well. Faysal Quraishi is a patriotic person and always has his say about Pakistani issues and latest events.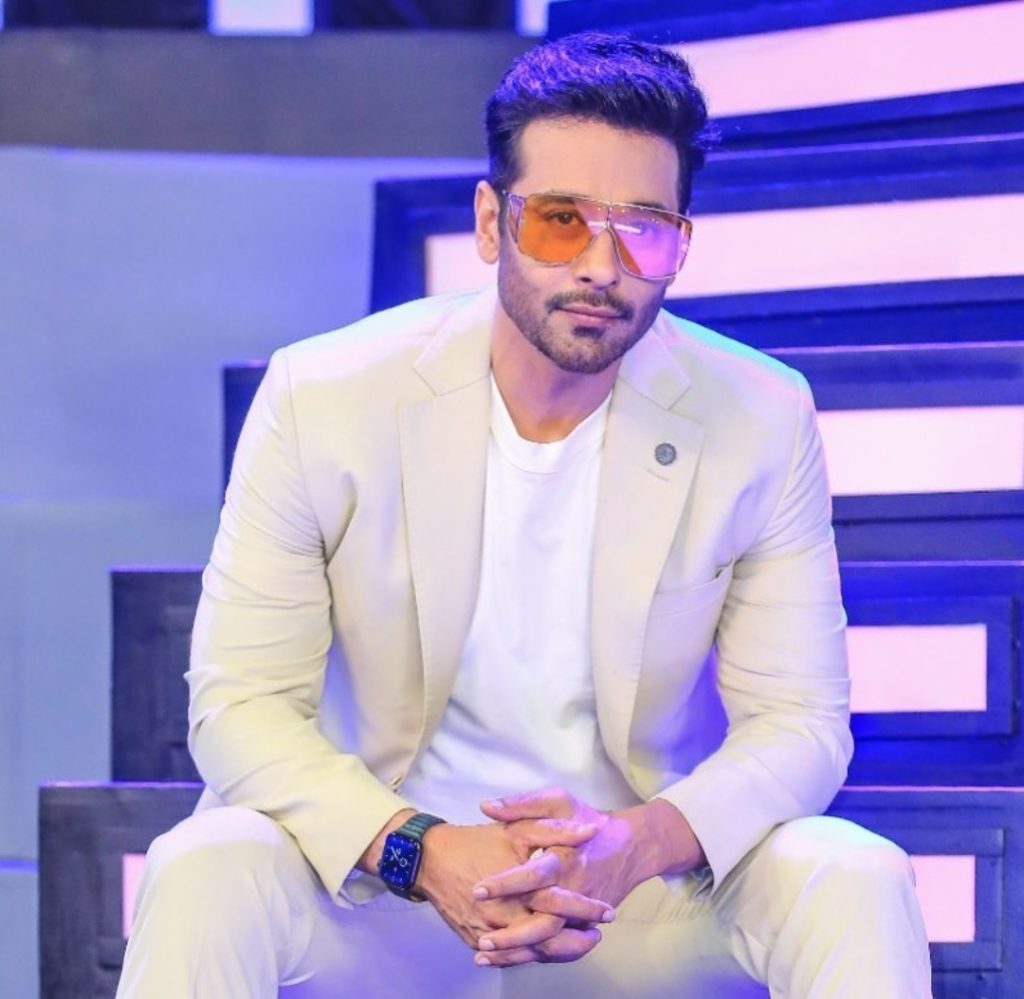 Well, yesterday, Pakistan has yanked a perfect win from the hands of Afghanistan after a tough competition. The whole nation was happy throughout the series as Pakistan had beaten India in super fours. Fans praised team Pakistan after the difficult and much needed win from Afghanistan.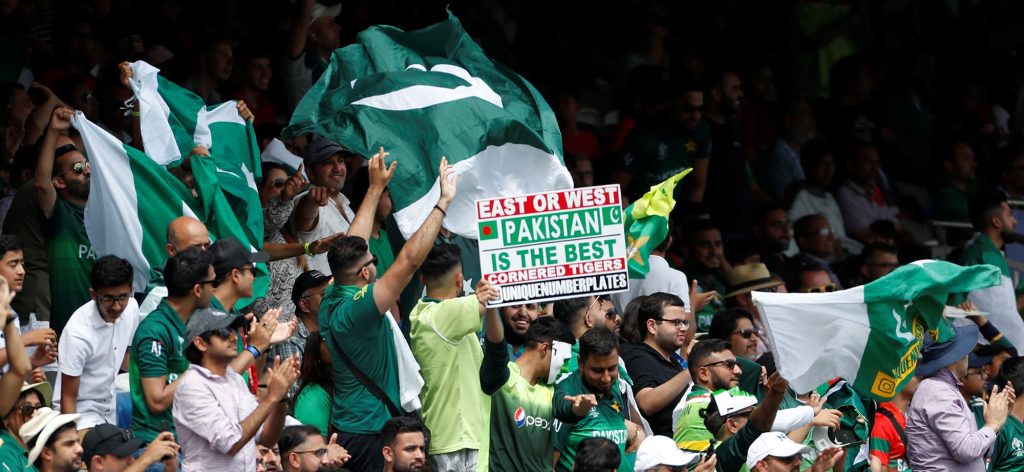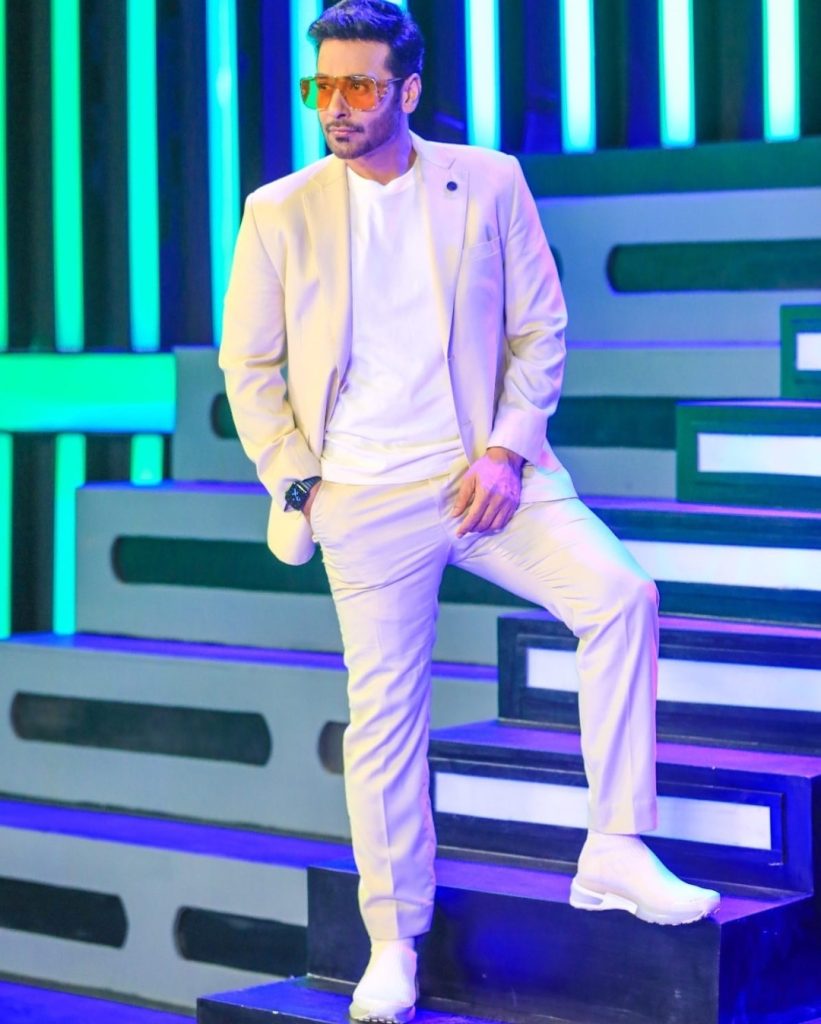 After seeing the cheers of the nation Faysal Quraishi said that the nation praises them and chant for them with good words like My Prince, My Tiger, My Love, My Dear, World Class No 1 Team, when they win but when they lose the game, the same public says that they must have fixed the match boss, they don't know how to play the game, they become number 1 but they are not, we have made them stars etc etc. Have a look at what he wrote.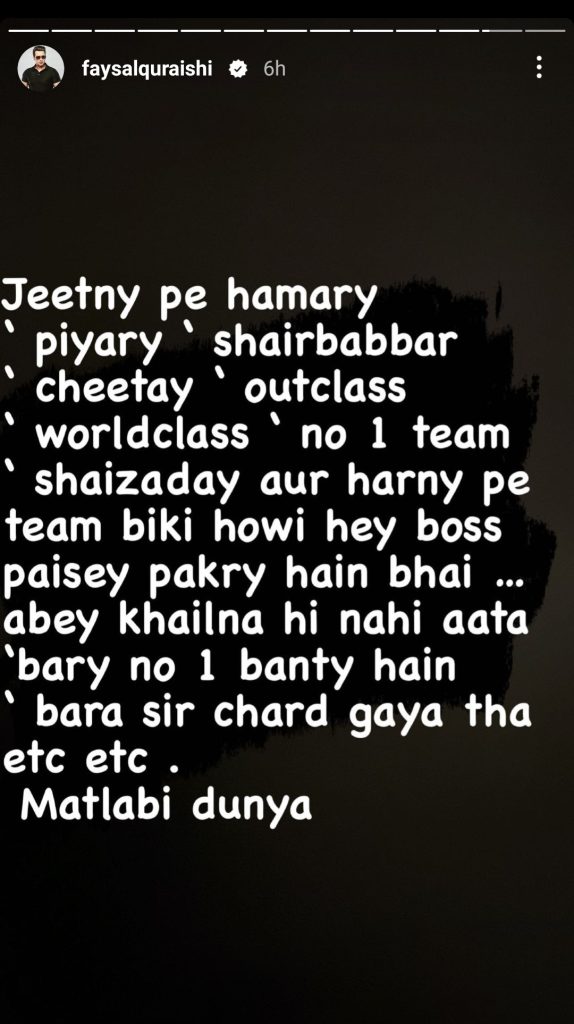 Well, the public reacted to it and didn't like his jab, they said that his jibe was uncalled for at the time of happiness. One fan wrote, "you are wrong Faysal Bhai, this is the only tournament I enjoyed each match and didn't say a single negative word about team because they are fighting". One fan wrote, "I think you feel the same way and that's why you gave written it as the nation was constantly cheering the team"
Another fan said, "Nobody cares about your negative statement at this positive gesture so can you please leave us to celebrate this". One fan said in funny manner, " No, now we have memorize the song Tum Jeeto Ya Haro Hmey Tum Say Piyar Hay – Whether You lose or You win, We Love You". Here are all the comments.